When Stardew Valley burst onto the scene back in 2015, cynics were quick to write this one off as 'Just another Harvest Moon clone. However, with the power of hindsight, we can tell you that Stardew Valley is so much more than that. This relaxing farming simulator offers the player a vast world to explore, a wealth of skills to learn and activities to do, dungeons to crawl through, the game is a resource management masterclass, has loads of deep and well-written characters, and this truly only scratches the surface. So for all these reasons and more, we decided to create our project, SDewHQ.
Our team have been residents of Stardew Valley since 2016 and have poured thousands of hours into this game, regularly returning for a lengthy playthrough when Eric Barone drops a new update. Our contributors have seen the depths of the Skull Cavern, have saved the Community Center countless times, have automated their respective farms within an inch of their lives, and due to all this and more, they serve as the ultimate guide to Stardew Valley!
Our Goal
Our goal, aside from holding the great Eric Barone aloft and showering him in praise. Is to create a comprehensive Stardew Valley database. A place where all Stardew Valley fans, whether they be beginners or veterans, can visit, find the information they need and get back to tending their land.
Our goal is to be an expert-led and passion-driven Stardew Valley hub. We aren't Stardew Wiki, and that's by design. We don't just offer the facts. We offer hands-on guides that only dedicated players can offer! Plus, we offer content outside of the vanilla game like mod content, speculation on future Concerned Ape titles, fan theories, merch content and more! In short, we are the the place to be if you are a true Stardew fanatic! 
We also aim to be a social hub for all of the budding farmers out there. We aim to state our opinions boldly, engage with our community, and share in your passion for all things Stardew Valley.
Then also, we aim to be constantly on trend and evolving as a platform. So if there is a new update, a new trend within the game, or you want to hear more about Eric's (Concerned Ape's) next projects, we will be there to provide it.
What We Offer
We offer a wide range of content that all relate to this modern indie classic. Primarily, we will be focusing on guide content, allowing fans to use us as an encyclopedia relating to all things SV. So if you want to know how mining works, want to know the exact schedule of every character, want to know how to complete the museum collection or you want to know what types of fish only appear on rainy days. We have all this information and more.
Here at SdewHQ there is so much to see! We have dedicated game guides, item guides, mod guides, character bios, rank lists, merch guides, mechanic guides, lore guides, expert hints and tips, and much more! 
Then as well as this, we also have a wealth of more opinionated content that allows our expert writers to boldly state their opinion unapologetically. We will compare characters, rank items, weapons, crops, events, romantic partners. We will discuss the best ways to automate your farm and make money. Plus, we may even dedicate an article to how difficult and frustrating the Journey of the Prairie King is. Who knows?
How We Operate
We operate at 100% efficiently, all thanks to the wonderful team we have at our disposal. Our writers, along with being brilliant wordsmiths and experienced writers, have poured hundreds, if not thousands of hours into making their farm as pretty and efficient as possible.
Then we also have a group of dedicated editors that ensure that when articles are submitted, the content is accurate, that it reads well, and that it looks the part. Then we send it along the content conveyor belt to meet you on the other side.
Then speaking of you guys, you are vital to our operation too. You see, with your feedback and suggestions, we can grow and improve our platform consistently. So if you have any pointers you want to give us, don't be a stranger.
Our Core Values
Here are the core values that we uphold here at SDewHQ:
Authenticity
Accuracy
Creativity
Growth
Passion
Our Team
Now it's time to meet our team of expert writers and farmers. These guys may be separated by different cultures, backgrounds, and time zones, but with the last wishes of their grandfather, they have all been bound together to give a farmer's life. We love our team here and we hope you do too. Here they are:
Callum Marshall – Managing Editor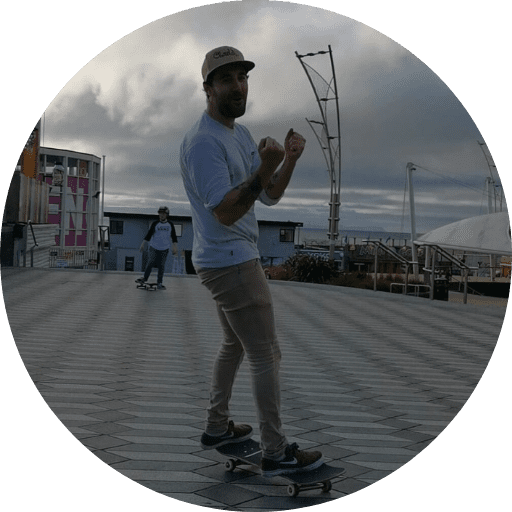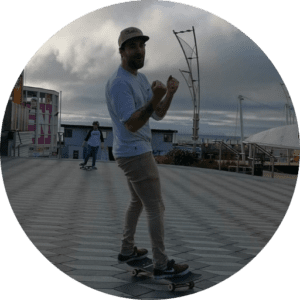 Callum is the gaming managing editor and a certified Stardew Valley aficionado, pouring hundreds if not thousands of hours into this relaxing indie title. While overseeing the day-to-day running of the site, you'll commonly see Callum carve out some time to produce some content on one of his favorite games of all time, and lead from the front. Callum has been around the block within the gaming industry, working as an Editor-in-chief for a number of well-respected gaming outlets, he has worked as a games tester, he has gaming podcast experience, has worked in gaming PR. Basically, you name it, and Callum was probably there or somewhere on the periphery. Outside of gaming, Callum loves skateboarding despite his immediate family telling him to grow up and he is also known to watch the British sitcom Peep Show on repeat and will go toe-to-toe with anyone on Peep Show trivia.
Best Stardew Moment: It has to be when I beat Journey of the Prairie King. However, when I got the pop-up that told me my cat loved me, that hit different.
Favorite Thing to do in Stardew Valley: I often find myself hitting the Skull Cavern to see how low I can go
Favorite Character: I actually did a VERY extensive listicle on this very topic. I'll link it here as to not spoil the surprise!
Ideal Farm Layout: I'm quite partial to a forest or a mountain farm
Community Centre or Joja Co: I can proudly say that I have never taken the Joja route, not even for the associated achievement.
Stardew Valley Hot Take: Major Lewis literally has no redeeming qualities.
Melika Jeddi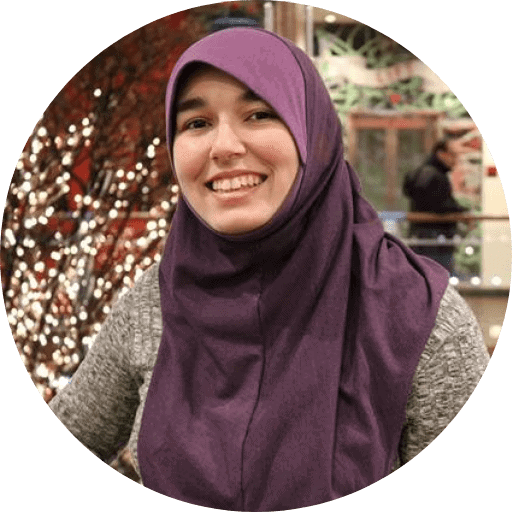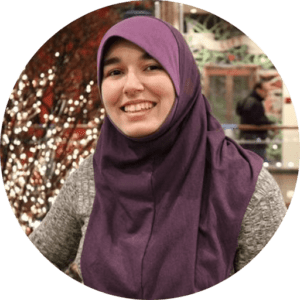 Hi! I'm Melika Jeddi, an experienced content writer, an avid fan of all things media, and founder of Screen Hype! Gaming has been one of my core interests ever since I was a little girl excitedly playing my way through classics like Croc, Crash, and Spyro. Over the years my taste in genres has spread out, but that love of the escapism that gaming brings has always remained. I also get way too invested in the shows and movies that I watch, and when I'm not glued to some manner of screen, I have my head buried in a graphic novel. It's such a joy to be able to write about the topics that I'm passionate about!
Best Stardew Moment: When Vincent gave me a gift to welcome me to the town.
Favorite Thing to do in Stardew Valley: I freaking love mining.
Favorite Character: Sam! He's so sweet right from the get-go, I love him.
Ideal Farm Layout: Honestly, I don't really have a preference. I don't spend much time on my farm as I'm always in the mines!
Community Centre or Joja Co: Always Community Centre, I'm not gonna support an evil corporation!
Stardew Valley Hot Take: I don't care that Haley gets better as you increase friendship, I don't want to be friends with someone whose default is to be mean.
We hope that your time here at SDewHQ is an Iridium-level quality time. May your crops always grow and your profits be mighty.
Ella Marshall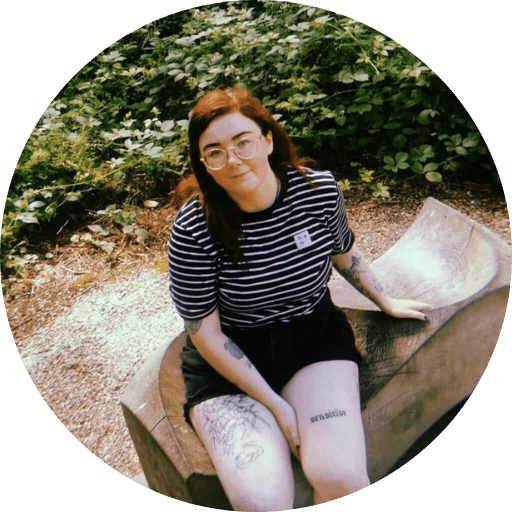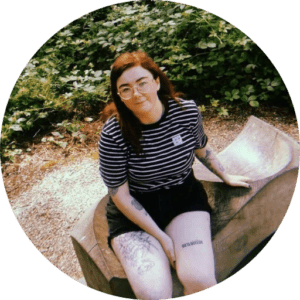 Ella is SdewHQ's resident virtual farming expert, and whether she is farming, fishing, mining, or decorating her farmhouse, you can rest assured that she is loving every second. Outside of the Stardew universe, Ella is a keen gamer and particularly loves titles like Horizon Zero Dawn, The Outer Worlds, and her childhood favorite, Monster's Inc Scare Island. Ella is also a gaming User Researcher, has a keen interest in accessibility within games, and strives to fill up her PS trophy cabinet upon every gaming session.
Best Stardew Moment: Getting a bin lid as a hat
Favorite Thing to do in Stardew Valley: Being the trash man, rummaging through bins or meticulously laying out my farm
Favorite Character: Linus
Ideal Farm Layout: Forest Farm
Community Centre or Joja Co: Community Center
Stardew Valley Hot Take: Evelyn is the character's actual granny
Kara Philips-Ashman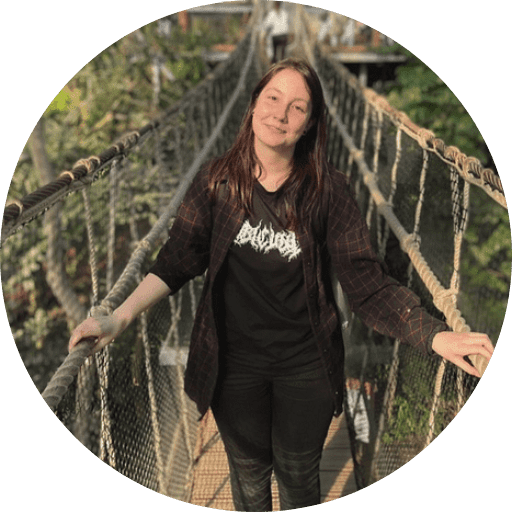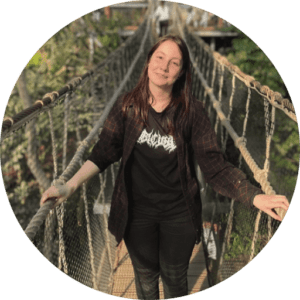 Kara is a certified gaming pro, at least where to soft and comfy games out there are concerned, and with hundreds of hours in Animal Crossing, Stardew Valley, and her all-time-favorite Harvest Moon, she knows what makes a game an engaging, wholesome experience.
Best Stardew Moment: Finally finishing the community centre bundles after three in-game years of hard work. I actually had a tear in my eye as the Junimo's said goodbye.
Favorite Thing to do in Stardew Valley: I always find myself in the mines. If I'm not trying to gather as much iron as possible, then I'm probably eating pizza and running for my life in Skull Cavern.
Favorite Character: As someone who never grew out of their emo phase, I will always have a soft spot for Sebastian. But, I think Krobus deserves a little extra love as well.
Ideal Farm Layout: I always go for four corners, with livestock in one, crops in the other, and the other two being organized chaos!
Community Centre or Joja Co: Community Centre always. To this day I have never taken the Joja Co route, and I simply refuse to.
Stardew Valley Hot Take: Marnie deserves better than Mayor Lewis.
Lillie Forteau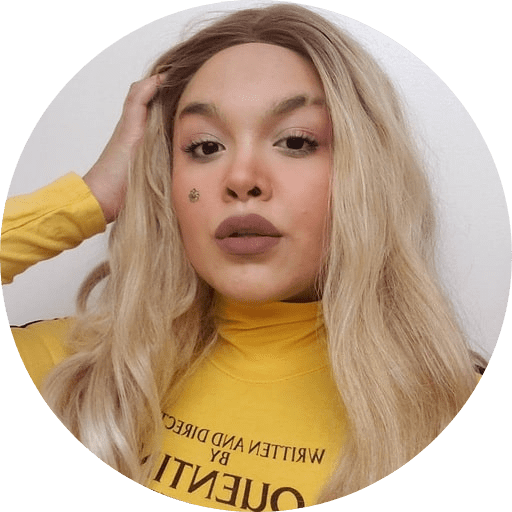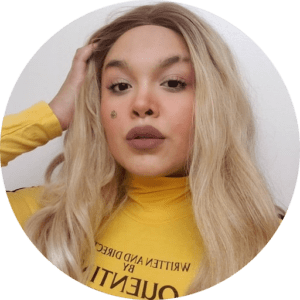 Lillie grew up in a digital content family, writing for her family's travel and food website from a young age. So she knows a thing or two about eye-catching content and SEO. However, her true passion has always been gaming, and her mission moving forward is to cover every Nintendo game known to man. Her main squeezes when it comes to games are Animal Crossing, Stardew Valley and any Zelda title past or present.
Seth Christmus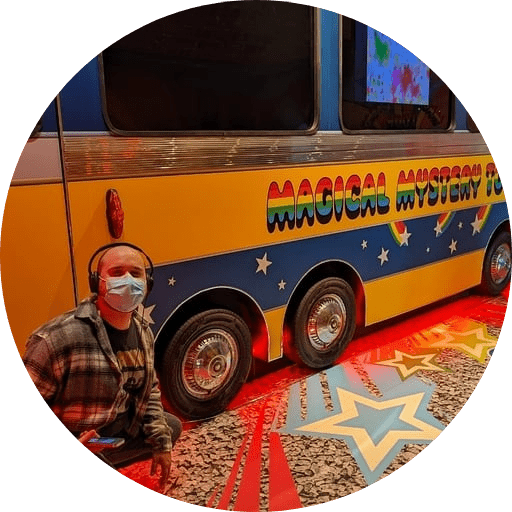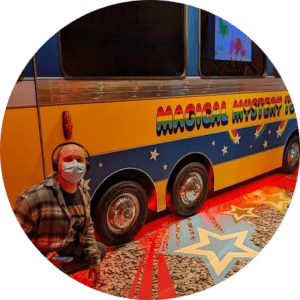 Seth is a writer for SDew HQ. As a kid, one of Seth's favorite games was Harvest Moon 64. He's always enjoyed playing indie games, too, so this led to a natural love of Stardew Valley and how it built upon games like Harvest Moon. He has written guides, reviews, and news articles for a number of gaming sites in the past.
Best Stardew Moment: Returning the mayor's "shorts"
Favorite thing to do in Stardew Valley: Fish! Probably the best fishing mini-game in any video game
Favorite Character: Shane
Ideal Farm Layout: I usually choose the standard farm map and group my related buildings together (i.e. coop and barn) on the west side of the farm, while keeping my farming area closer to the farmhouse.
Community Center or Joja Co: Community Center
Stardew Valley Hot Take: Pierre and Morris are driven by the same desire, and it isn't to make Pelican Town a better place