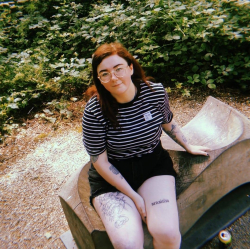 Latest posts by Ella Walsh
(see all)
There are two Events every month in Stardew Valley that happen on an annual basis, no matter how many years you play through. This means there are 8 Events available for you to explore every year (although this will be explained below)
Events are optional, and you are not required to attend, although they are important and fun ways to meet everyone in the Town- especially as this is one of your first goals! (Speaking with Town members also increases your relationship with them and means you are more likely to receive gifts from these members!)
Events also offer unique items available to purchase, which can benefit your Farm in many ways, not to mention you can even win some great prizes, or if you're interested, simply contain some beautiful environments, artwork, animations, and entertaining cut scenes!
The Stardew Valley Calendar
If you are new to Stardew Valley, you may be confused as to how the Stardew Calendar and passage of time works! Within Stardew Valley, there are four months within a year; each of these four months represents each of the four seasons in a typical year. Therefore one month is the equivalent of one season.
Each month/season within Stardew Valley has 28 days and follows the typical order of Spring//Summer//Autumn (Or Fall depending on where you are from) and Winter. Rather than renaming any of the four months within Stardew Valley, they are simply named Spring, Summer, Fall, and Winter. This means that the calendar dates appear as the 1st of Spring or the 10th of Fall!
Understanding your Calendar is particularly important if you really want to engage with the community within your Town! You do not need to memorize upcoming town events or birthdays (as each community member has a marked birthday which you can celebrate with them by giving them a gift on this day)
A calendar is displayed on the board outside the Shop in the Townsquare, next to the quests list. Here you will find a calendar for each month that you are in; birthdays are displayed on this using an image of the resident's face on the corresponding calendar day for their birthday!
Events are also displayed here using an image of a Purple flag. If you want to find out what Event, in particular, is happening on any given day displayed on the Calendar, you simply scroll over the day that you are interested in, and some text will pop up explaining what Event is on that day- the same can be done for birthdays as you start to learn all the new faces.
Never fear if you forget to check the Calendar or if an Event slips your mind as you will receive a letter in your mailbox a few days prior to each Event from Mayor Lewis (this is important as for some Events you are required to bring items to participate which you will want notice of)
Spring Events
The Egg Festival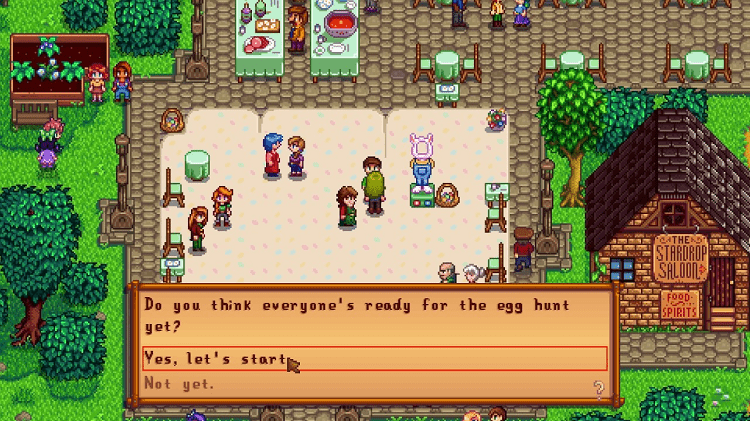 The Egg Festival takes place on the 13th day of Spring at the Town Square; the Festival begins at 9 am and finishes at 2 pm; this does not reflect the time you must arrive and leave at; however, you can arrive anytime between 9 am and 2 pm.
This also does not dictate the duration of the Festival; the Festival ends as soon as you decide to leave, although it is worth remembering that when you leave the Festival, regardless of what time you do so at when you return home, it will be 10 pm.
As the Festival takes place in the Town Square, on the day of the Event, you will be unable to enter the Townsquare for any reason before 9 am. Once you do enter, you will immediately be locked into the Event, so bear in mind any Townsquare locations will be unavailable to you on the day of the Festival. Bear this in mind if you urgently need any items that day!
As soon as you enter the Square on the day of the Event, You'll be presented with a festive looking town square arrangement that ends as soon as you decide to leave the Festival, which you can do by simply walking off-screen to the left of Pierre's to walk toward your home.
The cutscene and activities themselves take less than 10 minutes; the time frame is more of a safety net to ensure players can attend if you have other work you want to do on your Farm that day.
The main attraction is an Egg hunt which will place you against other villagers in a timed Easter Egg hunt that will last for fifty seconds; within these 50 seconds, your goal is to run around the Town Square and pick up as many Easter Eggs as possible, but it is harder than it looks and seems!
When you enter the Festival, there is a booth where you can purchase a variety of items, such as a Lawn Flamingo, Plush Bunny, Strawberry Seeds, and some seasonal plants. All the townspeople are there, and you can speak to each one; when you are ready to begin the Egg Hunt, you must approach Mayor Lewis and ask him to start the Festival.
Each year Abigail is a strong opponent, and she will always win unless you are able to collect a minimum of nine eggs. The timer starts with you in the center of Town square and will automatically end once your timer (50 seconds) is up. You can see how many eggs you have collected on the top right corner of the screen.
If you are able to beat Abigail in the hunt, you will receive a Straw Hat as a prize – although this only happens in your first Egg Hunt, the following years, you will receive 1000 coins instead. The Mayor will announce the winner and give out the prize once the hunt has ended.
If you really want to win the Egg Hunt (which I am sure you do), The best approach is to immediately head toward the graveyard (south) followed by the Eggs at the Sewers entrance, the edge of the river, and then around Lewis' house.
The Flower Dance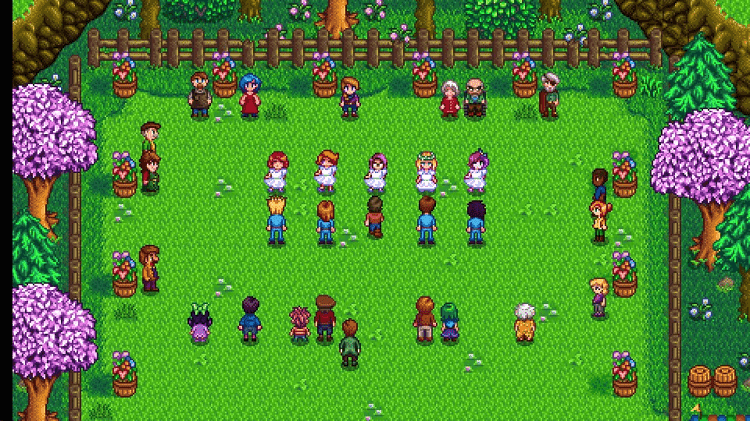 The Flower Dance takes place on the 24th day of Spring in the Forest next to the Wizard's house. The Event, similar to most other daytime Events, takes place from 9 am-2 pm, so you can arrive anytime between these times. It is again worth remembering that no matter what time you leave the Flower Dance, it will be 10 pm when you return home.
When you enter the Forest on the day of the Event, a cutscene will begin, which will introduce the Dance. The Flower Dance is a romantic event where you can ask someone to dance with you; remember, however, as the goal of the Dance is courtship, you can only ask single men or women to dance.
Once you have someone in mind, it is important to remember that you will be rejected unless you have four hearts with the person you are asking (You can check this before the Event using the characters menu and can improve your relationship with others by giving gifts and regularly talking to them to avoid rejection at the Dance) as if you do not have a strong enough relationship with any single towns member you will be rejected but can still watch others take part.
In order to ask someone to dance, you must approach them twice; upon the second time that you approach them, you will be prompted with the option to ask them to dance with you. You will then see a cutscene that shows all the town members dancing with one another (It is very sweet)
The Flower Dance is also another opportunity to make more purchases as there is a shop, you have the option to purchase seasonal décor and plants, Daffodils, Dandelions, or a Rarecrow. Rarecrows are collectible scarecrows, and there are only eight in the game so if you want to collect them all, make sure to stop by.
Summer Events
The Luau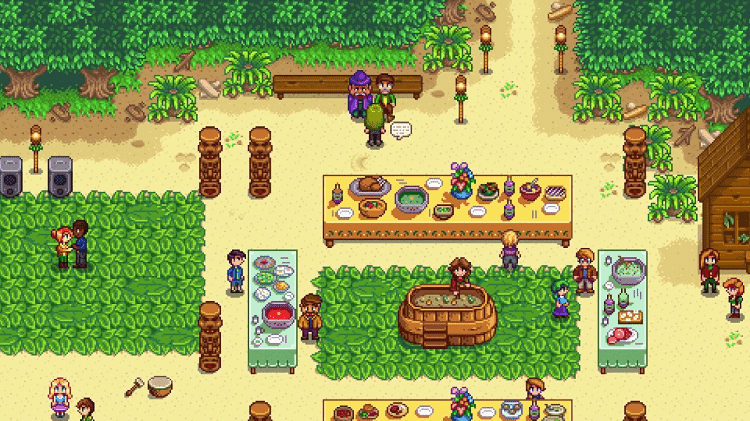 The Luau takes place on the 11th day of Summer at the Beach. For this particular event, you can arrive anytime between 9 am-2 pm, and when you exit the Event, you will be returned back to your Farm, and it will be 10 pm.
The Luau is the first Event where you must remember to bring an item with you; the Main Event of the Luau is a huge pot luck soup. Each villager (including you) must bring an item to put into the soup, which will then be judged by the Governor.
Similar to other events, all the villagers are there, and you can talk to them all, but in order to start the Event, you must speak with Mayor Lewis.
The quality of the soup is determined by the Governor and is based upon the type and quality of ingredients you place in the soup. This is important as it not only affects the Governor but also your relationship with every towns member will either increase or decrease depending on the quality of the soup.
If the Governor loves the soup, all your relationships will improve dramatically; if he likes the soup, all your relationships will slightly improve; if the Governor is indifferent, nothing will happen, but if the Governor reacts badly, your relationships with all other members will worsen.
Once you are ready to add your ingredient to the soup, you simply walk up the steps to the soup and select the item that you want to drop into the soup. Some of the best items you can add are Truffle, Melon, Catfish, Cheese, and Large Milk, although this is not an exhaustive list. Never add Red Mushroom, however, as this can make everyone sick!
Another Event is another opportunity to purchase some new items! At this particular Event, you can purchase leaves, a jungle decal, a torch, Starfruit, a totem pole, or a wall palm.
The key purchase this time around is Starfruit, as it sells extremely well and is the second most profitable crop. With that in mind, be sure to save up as it costs 3000 coins; if you want to make a lot of money, you can keep it and turn it into wine.
The Dance of the Moonlight Jellies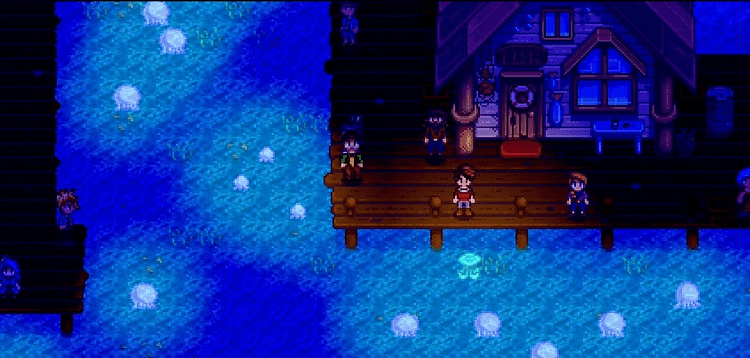 The Dance Of The Moonlight Jellies takes place on the 28th day of Summer at the Beach. For this Event, the times are slightly different as it is a nighttime event, so you can arrive anytime between 10 pm-12 am. Meaning you have a much smaller window this time around! When you exit this Event, you will be returned back to your Farm, and it will be 12 am.
This is a much more relaxing Event as there are no activities to complete or items to collect; the purpose of this event is simply to relax and enjoy the scenery and cutscene.
To enter this Event, you simply enter the Beach, talk to any of your fellow townspeople if you like, and speak to Mayor Lewis to begin. This Event is particularly stunning as you stand on the pier and watch glowing Jellyfish float past.
If you are interested, there is also a Stall that sells a Cloud decal, a Modern Rug, a Moonlight Jellies Banner, a Seafoam Pudding, and Starport Decal.
Fall Events
Stardew Valley Fair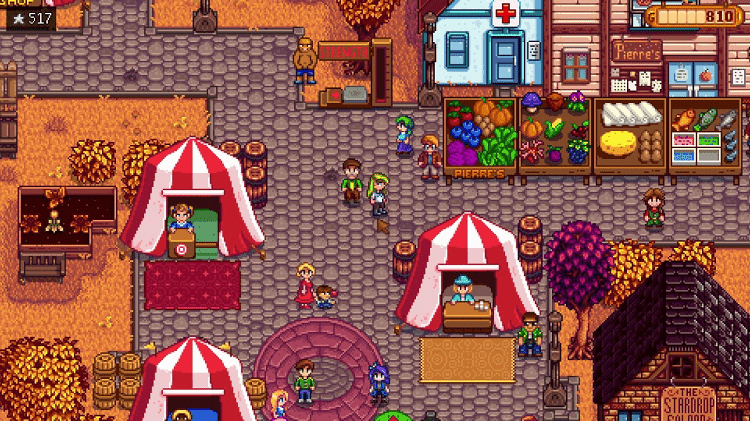 The Stardew Valley Fair takes place on the 16th day of Fall at the Town Square. For this particular Event, you can arrive anytime between 9 am and 3 pm, and when you exit the Event, you will be returned back to your Farm, and it will be 10 pm.
This is another Event that requires serious preparation, more so than any other Event. There will be a display where you are asked to display Fruits, Fish, Foraging, Cooking, Animal Products, Minerals, Vegetables, or Artisan Goods.
You can place up to nine items, and although you can place multiple of the same item if you want to win, it is better to go for a wider range of items. Although the quality of your item is more important than this, so you should place multiple of the same gold star item than three different standard items.
Bring your best nine goods with you to the Festival and leave the other spaces in your backpack free in case you want to purchase items to bring home, as you will also need to bring your nine items home too. Bring your best as you will be competing against Pierre, Marnie, and Willy, and the winner will be picked by the Mayor.
Once the judging has taken place, your entrance will be ranked either first, second, third, or fourth place. Depending on which rank you receive, the amount of Star Tokens you receive, first place receives 1000, second receives 500, third receives 200, and fourth place receives 50.
Once you arrive, you should place the items in your box and go and speak to Mayor Lewis when you are ready to begin the judging; you will be notified when the judging is done, but while you wait, you can take part in any of the games at the Fair.
The available games are fishing games, where you are timed to catch as much fish as possible; your reward depends upon the volume of fish, the difficulty of the catch, or the speed of the catch. There is also a slingshot game where you must break as many targets as possible.
A popular game is the Wheel of Chance, where you must predict where the wheel will land on, green or orange, and bet money on it. It is important to note that there is a 75% chance that the wheel will land on the green, so if you want a safer bet to go for the green.
There is also a Clairvoyant booth where you can pay 100 coins to hear a slice of what will happen in your future. You can also test your strength by smashing stones and receiving one Star token if you get the highest possible score.
Star tokens can only be spent at the fair, so it may be a good idea to take part in the games after the judging has completed in case you win a lot of tokens from this. When you are ready to spend your tokens, you can do so at the Stall, which sells a Stardrop, Rarecrow, Fedora, or Dried Sunflowers.
Spirits Eve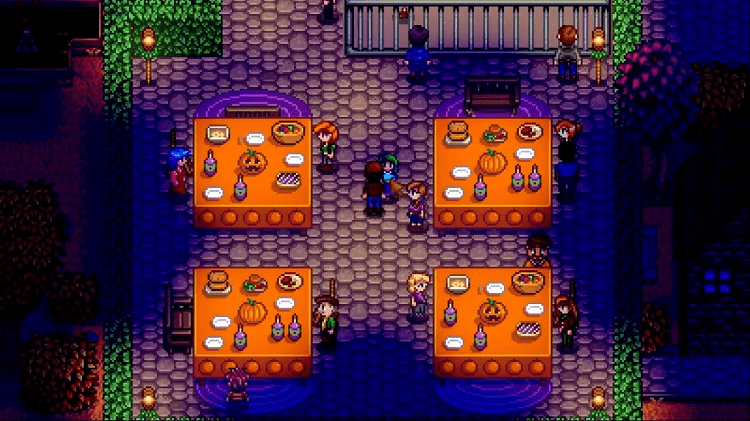 Spirits Eve takes place on the 27th day of Fall at the Town Square. As this is another nighttime Event, you can arrive anytime between 10 pm and 11:50 pm, so be careful not to miss it! When you exit the Event, you will be returned back to your Farm, and it will be 12 am.
This particular Event has a unique selling point, a large Maze in the Town Square. If you can successfully navigate through the Maze, you will receive a Golden Pumpkin, which is worth 2,500 coins and can be later used to create a Witches hat.
The Maze can be found near Pierre's Shop and does contain dead ends, which makes navigating it quite tricky. When navigating through the dead ends, do not be fooled when you reach a hedge that may look like a dead-end; by walking through this, you will find a cavern that contains the Golden Pumpkin.
There are also some spooky decorations on the way, such as skeletons and carved pumpkins.
There is also a stall available at the Event where you can purchase a Grave Stone, Jack o lantern recipe, or Jack o lantern as well as a Rarecrow. Which again, is important if you want to collect the entire set.
Winter Events
Festival of Ice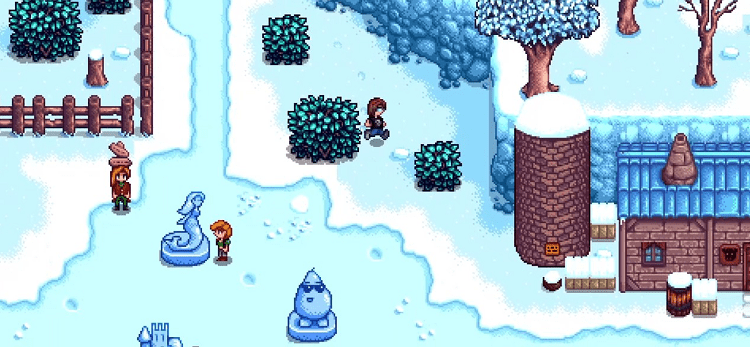 The Festival Of Ice takes place on the 8th day of Winter in the Forest south of Leah's house. For this Event, you can arrive anytime between 9 am and 2 pm. When you exit the Event, you will be returned back to your Farm, and it will be 10 pm.
The main attraction of this Event is an Ice Fishing competition. You will compete against Willy, Elliot, and Pam and must catch at least five fish to win but will have two minutes to do so.
You should have sharp fishing skills for this as Willy is tough competition. When you win the competition for the first time, you will receive a Sailors Cap, a spinner, a hook, and magnet bait. In further years, however, if you win, you will receive 2000 coins.
At this Stall, you can purchase a Winter End or Dining table, a Winter Tree, Stuffing, a Rarecrow, a Wall Sconce, Pumpkin Soup, an Icy Rug, or Banner, Frozen Dreams, or even Cranberry Sauce. Similar to other Events, you can trigger the start of the Event by speaking with Mayor Lewis.
The Feast of the Winter Star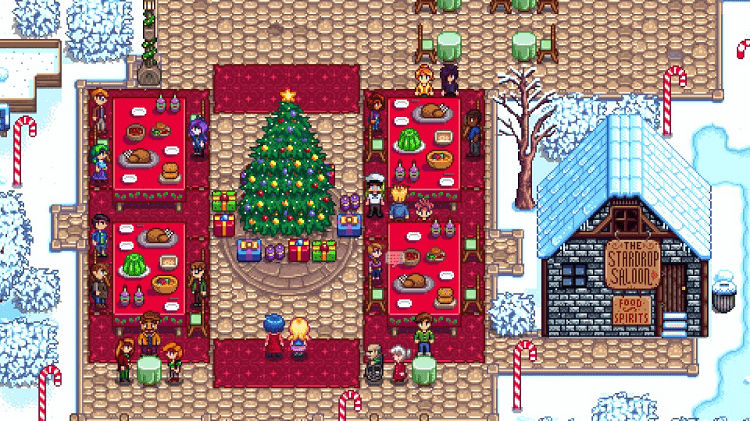 The Feast Of The Winter Star takes place on the 25th day of Winter at the Town Square. You can arrive at the Event anytime between 9 am and 2 pm, and similar to all other daytime events, when you exit the Event, you will be returned back to your Farm, and it will be 10 pm.
This Event acts as a sort of secret Santa gift exchange, so again is another Event you will want to prepare for. You will be notified a week prior to the Event via letter on the 18th of Winter which resident you have been assigned to give a gift to.
When you arrive at the Event, you must bring the gift with you and speak to whichever resident you were assigned; when you speak to them, you will receive a prompt to give them an item that you have brought with you. You will then see a cutscene that reveals what present you have received and from whom.
FAQs
Question: How Many Events Are There?
Answer: There are eight events in total; two events occur every month as there are only four months within a year in Stardew Valley.
Question: Are Events Mandatory?
Answer: Not at all; none of the Events are mandatory. If you do not wish to attend an Event, you simply avoid the location of the Event on the day it is scheduled. However, they are a lot of fun and are an easy way to improve your relationship with other members of the Town. They are also a fun way to annoy Mayor Lewis if you display his shorts at the produce display!
Question: Can I Take Part in Events as a Co-op Farm?
Answer: Yes! You can still take part in Events if you have a Co-op Farm. To do so, both players need to be at the event location during the Event. Otherwise, it will say "awaiting players 1/2", both players get to take part in activities as they would individually, and both can receive a prize.
Stardew Valley Events Guide: Final Thoughts
As you can see, there are so many events to look forward to in the game, year after year! Lots of fun and interesting items to purchase and fun cut scenes to witness. I hope this helps, and you can make the most out of all eight events you will get to experience each year