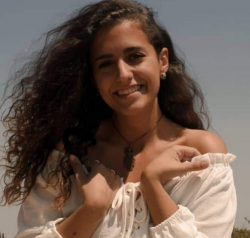 Latest posts by Candela Maldonado
(see all)
You completed 100% of the community center, got married, had children, and became a self-made farming millionaire in Stardew Valley. Now what? I don't doubt you are looking for a similar experience that manages to impress you just like the adorable pixel-art game did.
Although Stardew Valley came out more than 6 years ago, my contact with it is more recent. I was introduced to Eric Barone's world in April 2020, at the height of the quarantine imposed by the coronavirus pandemic. From then on, my gaming life changed forever. Stardew Valley whetted my appetite for farm simulation titles that I didn't know I had. A voracious hunger that it seemed like any other similar game would never be able to fill.
Thus, after my time in Barone's world, I delved into dozens of titles that promised to fill the void that the game had left. Of course, along the way, I came across many (oh, so many) terrible copycat games. Still, I also stumbled upon some "gems" that managed to soothe that hole in my heart to a greater or lesser extent.
That's why I'd like to share with you a list of alternatives to Stardew Valley that are worth your time.
My Top Picks at a Glance
If you're here, chances are you became addicted to Stardew Valley and now need something to scratch that itch. The withdrawal is just awful, I know. If you're just looking for a quick fix, here are my top picks at a glance.
My Time at Portia: Much More Than 3D Stardew Valley
My Time at Portia gets the first place because it's a massive game with many options. Much like in Stardew Valley, you can do just about anything you set your mind to. You are dropped into this massive world with no shortage of engaging quests, lovable NPCs, and a delightful atmosphere. 
Yonder: The Cloud Catcher Chronicles: A Less Stress-Inducing Cousin
Stardew Valley is equally relaxing as it is stressful. Sure, you dissociated as a farmer and get to improve your farm day by day. Still, sometimes it can feel like you must squeeze out every hour of the day to actually make a profit. 
Instead, Yonder is like a relaxing, carefree walk in the park. You're just in it to explore, craft, and do your thing without a single care in the world. This chill aura is what earned this title the second-best place.
Moonlighter: Fulfill Your Fantasy Shopkeeper Fantasy
You know how instead of going to therapy you just redownload Stardew Valley every month or so?
No? Just me?
Although based on a very different premise, Moonlighter is a game that keeps you coming back over and over. More often than not, the roguelite features will have you quit rage, only to beckon you back to your gaming chair shortly after.
How I Chose the Best 15 Stardew Valley-like Games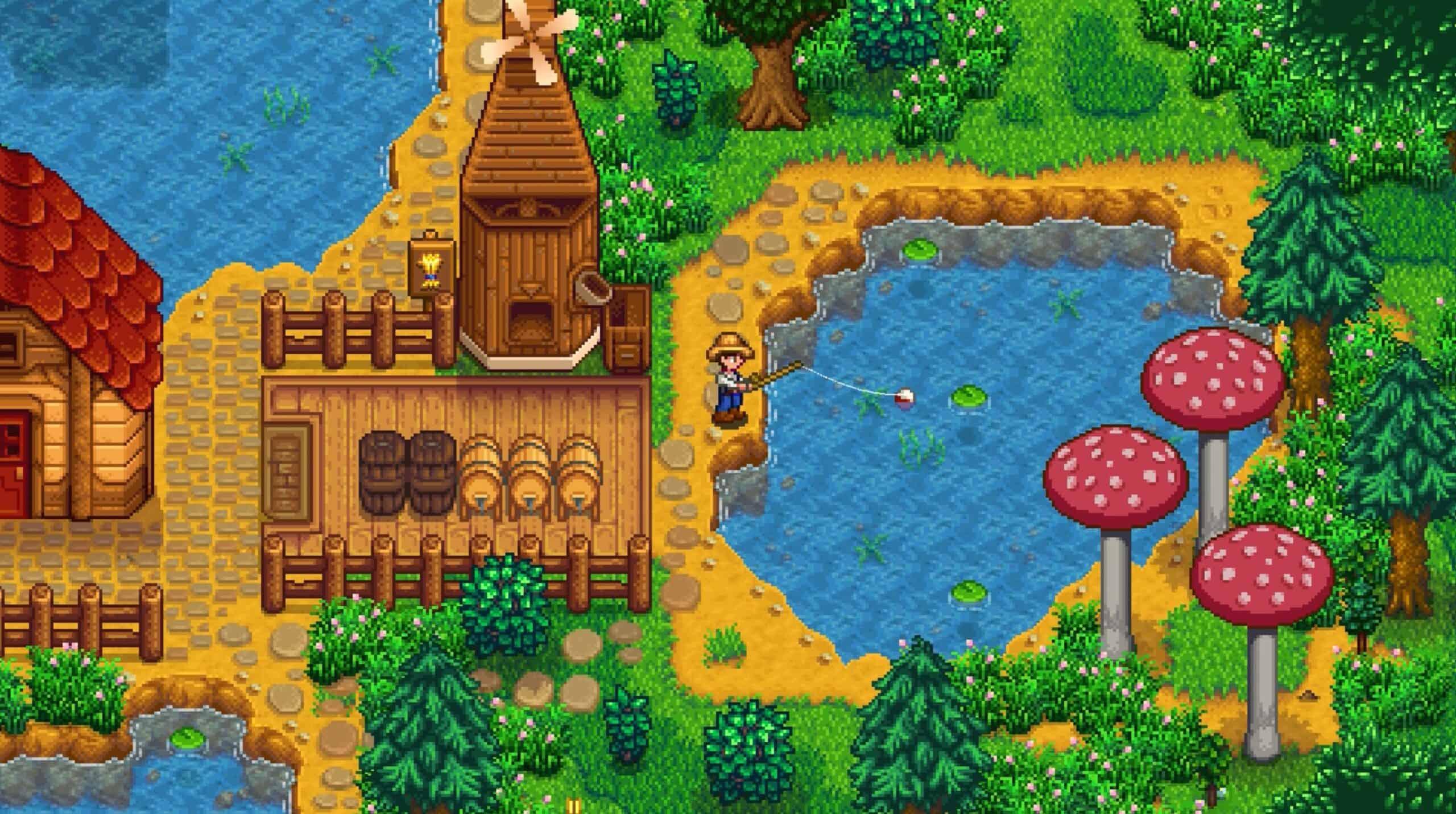 Game Genre: at its core, Stardew Valley is a resource management game. Every game on this list has some form of resource management mechanics.
Authenticity: Despite resembling Stardew Valley, each game in this list has a unique personality that sets them apart. No actual clones were included!
Grind and reward system:  Just like Stardew Valley, these games focus on simulation aspects but under the framework of a progression system.
Disclaimer
Although not included in the selection, I wouldn't dare overlook the big elephant in the room: Animal Crossing: New Horizons. The saga's latest installment allows you to enjoy a comfortable life on your island paradise, including novel crafting and customization mechanics.
Instead of wasting a slot with an obvious choice, I've decided to shine some light on games that are often overlooked. Still, for validation: Animal Crossing New Horizons should definitely be on your bucket list if you're a Stardew Valley fan.
The List
Top Pick: My Time at Portia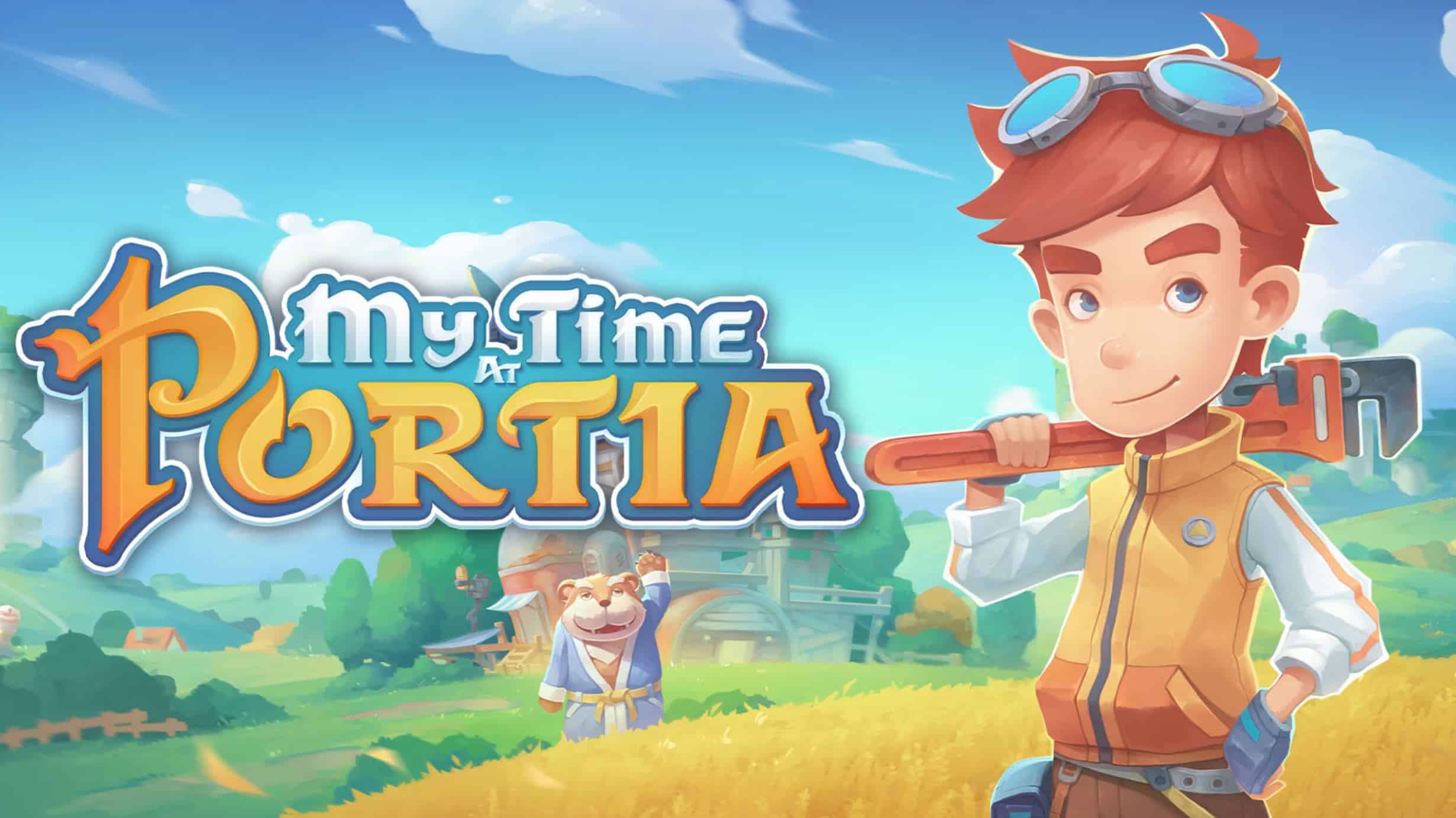 Metacritic score: 75
Developer: Pathea
Release date: January 23, 2018
Platforms: Nintendo Switch, Android, PlayStation 4, Xbox One, iOS, Project xCloud, macOS, Microsoft Windows
A 3D RPG with resource management, combat, and romance elements, but firmly focused on crafting. Under this premise, My Time at Portia is born, adorned with a beautiful and colorful art design. Your task? Give life to your father's *wink, wink* old building workshop and compete to become the best in the guild of builders.
The adventure takes place in a world ravaged by scientific failure, so you must help the locals rebuild the city from scratch.
My Time at Portia features several activities, buildings, and machinery to upgrade, as well as various minigames, crafting mechanics, and dungeons. So it basically comes it a "guaranteed fun" seal.
Yonder: The Cloud Catcher Chronicles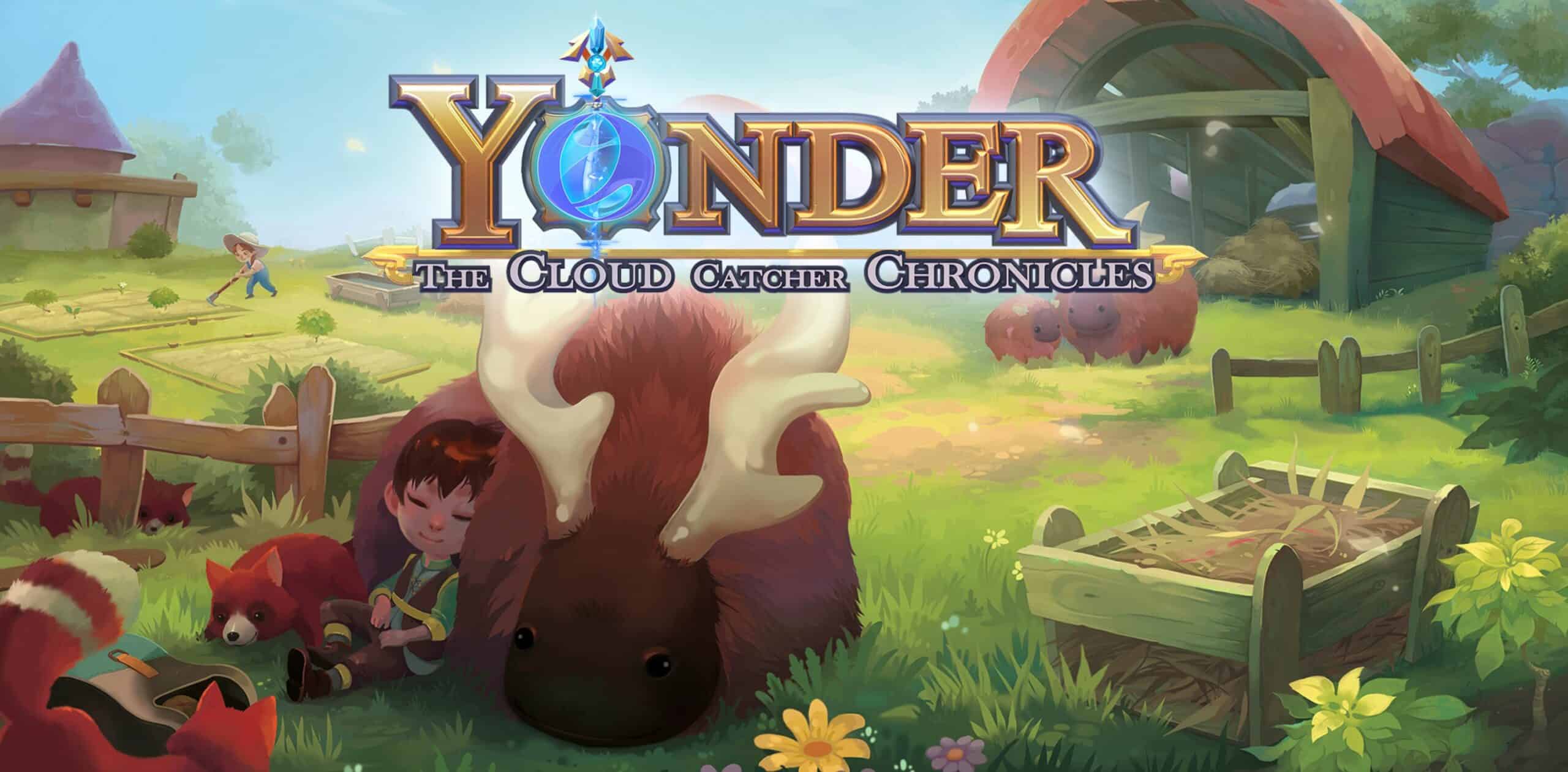 Metacritic score: 74
Developer: Prideful Sloth
Release date: July 18, 2017
Platforms: Nintendo Switch, PlayStation 5, PlayStation 4, Xbox One, Microsoft Windows, Xbox Series X|S
Why the heck has nobody heard of this game? Talk about being underrated.
Yonder: The Cloud Catcher Chronicles is the kind of game you only pay attention to once you have it in your hands. I bought it because of the graphics and stayed because its cozy gameplay ultimately won me over. To put it briefly, it's a mix of 'The Legend of Zelda' and 'Stardew Valley.'
It eschews Legend of Zelda's complexity and leaves Stardew Valley's heavy narrative by the wayside so as not to complicate things. Of course, you could take this negatively. After all, it misses the two best assets of both games. Still, Yonder: The Cloud Catcher Chronicles succeeds in finding an exciting middle ground.
This is the perfect game to dissociate. To stand in front of the TV after a bad day and forget about everything while you explore, take care of your farm, or overcome challenges. There is no combat or the slightest hint of skill difficulty.
If you're looking for a way to wind off, this is it.
Moonlighter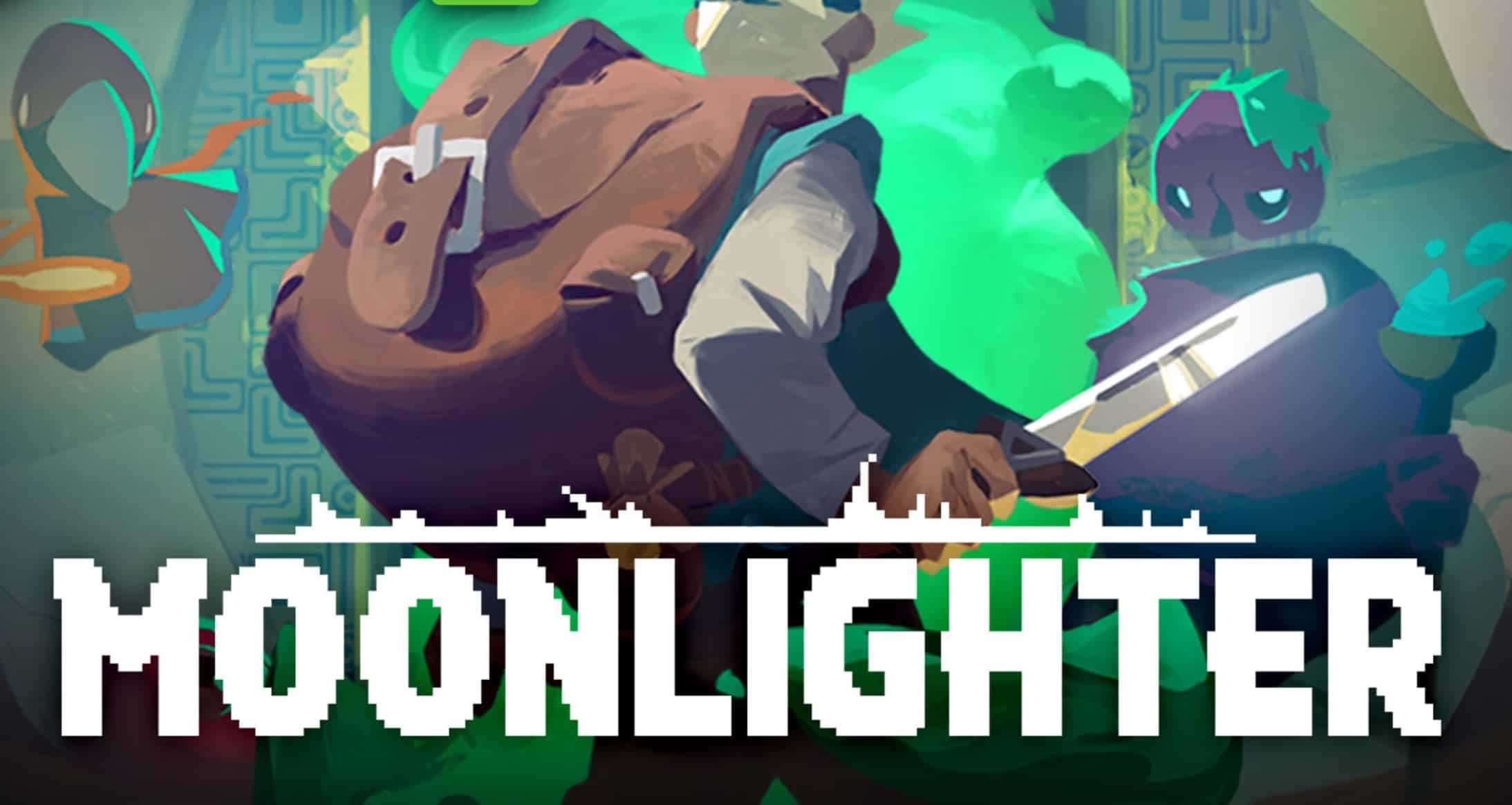 Metacritic score: 84
Developer: Digital Sun
Release date: May 29, 2018.
Platforms: Nintendo Switch, Android, Xbox One, PlayStation 4
Are you ready to step into the shoes of adventurous trader Will and fulfill his dreams of becoming a hero? Moonlighter, from Spanish studio Digital Sun, is an exciting action RPG with rogue-lite elements.
In a world where you can wander through ancestral passages connecting multiple dimensions and kingdoms, you can hunt for a wealth of treasures.
In this adventure, you will manage your store by deciding the merchandise price, hiring assistants, or getting upgrades. But that's not all. You'll also be able to fight several enemies with a very elaborate combat system. On top of this, you will be able to meet the villagers of Rynoka, a commercial enclave where growing merchants settle down.
If this doesn't sound like much, there's even more. You can use a crafting system with spells to make and improve weapons and access exotic worlds where you'll find new resources. Moonlighter has it all to keep you hooked for quite a few hours.
Voodoo Garden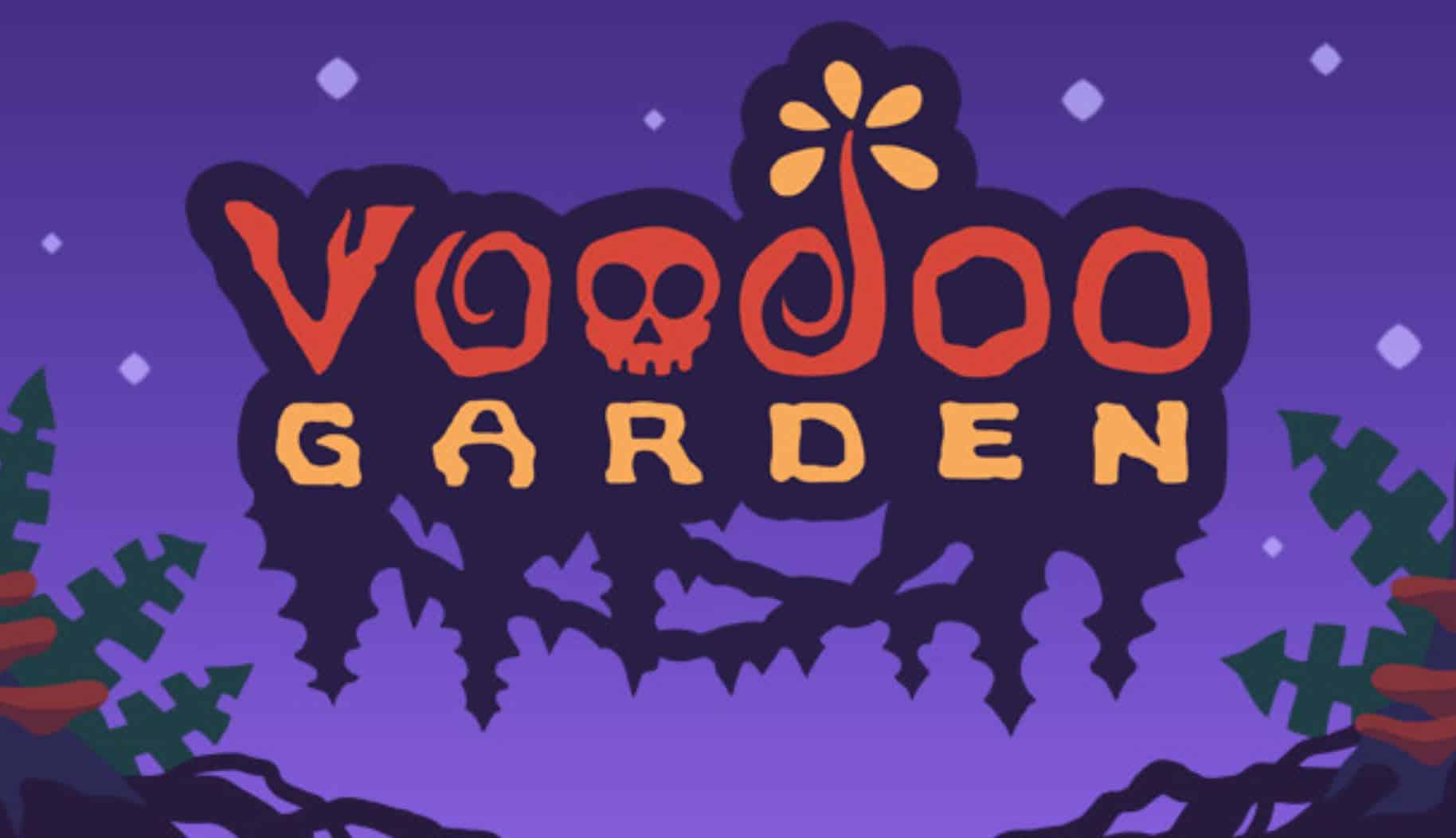 Metacritic score: tbd
Developer: M. Hanka
Release date: August 4, 2016
Platforms: PC
This oddball (and very inexpensive) farming simulator will let you take control of a small hut in the middle of a swamp. Under this quaint premise, you'll find yourself planting trees, herbs, fruits, and mushrooms. And you'll even be able to get your hands on wild animals from the swamp. Your adventure in Voodoo Garden involves expanding and improving your garden with the help of small spirits, thereby producing voodoo supplies.
Swamp witches, rise!
Graveyard Keeper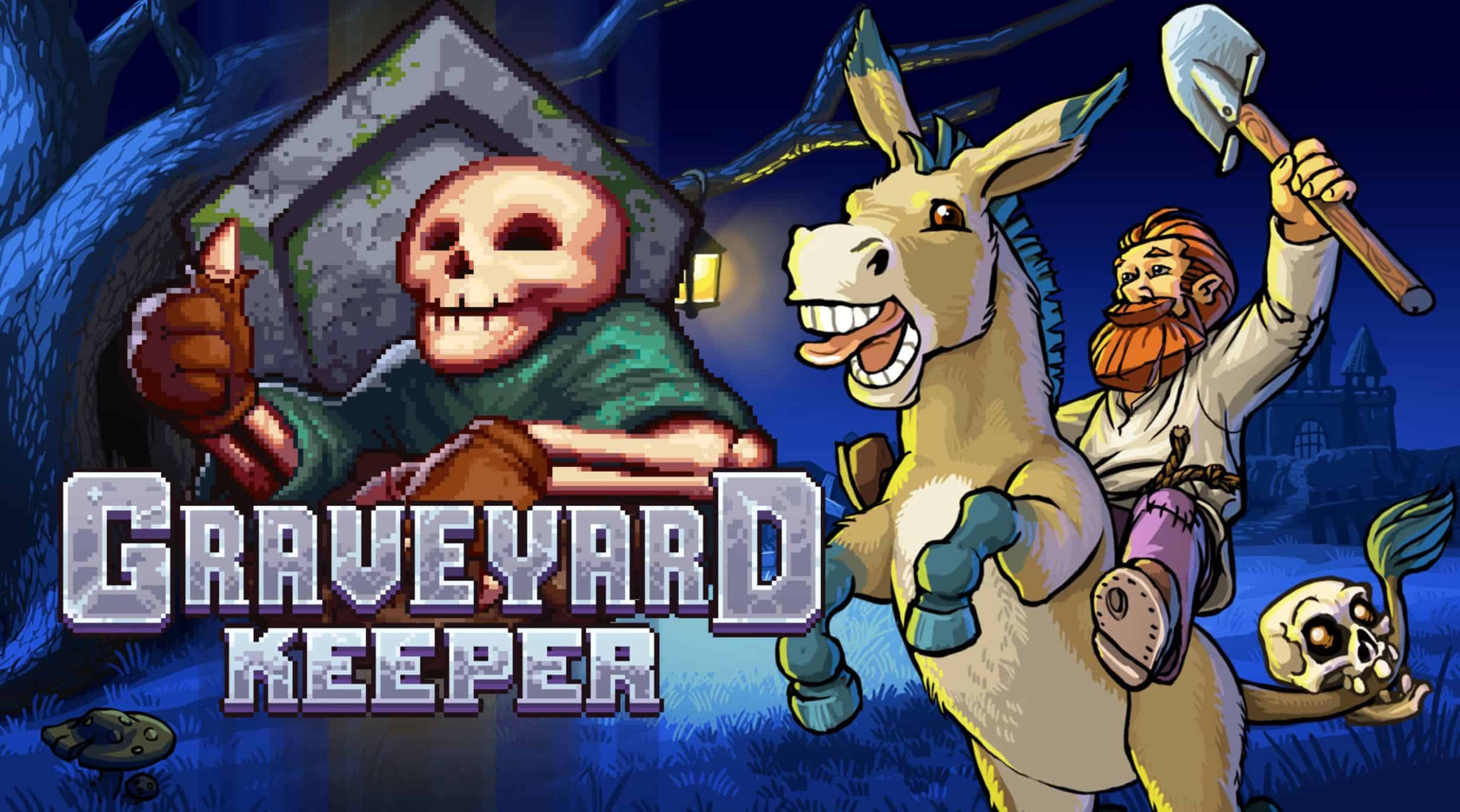 Metacritic score: 70
Developer: Lazy Bear Games
Release date: August 15, 2018
Platforms:Nintendo Switch, Android, PlayStation 4, Xbox One, iOS, Microsoft Windows, GNU/Linux, macOS, Mac OS
With a Stardew Valley-like art style but a setting that could not be more different, Graveyard Keeper is bound to astonish you. In this title, you embody a man who, after experiencing an accident, is abducted into what seems to be medieval times. There you meet a talking skull who tells you that you must take care of a cemetery if you want to return to your former life. This is how your journey in this cemetery simulator will start, but Graveyard Keeper has more in store.
You'll have to complete various quests to help characters in the pure medieval style (bishop, astrologer, inquisitor…). And the most important thing is to decide if you prefer to be a good Samaritan or become a real sadist. But we'll leave that for you to unpuzzle bit by bit as you progress in this unusual adventure developed by Lazy Bear Games.
Spiritfarer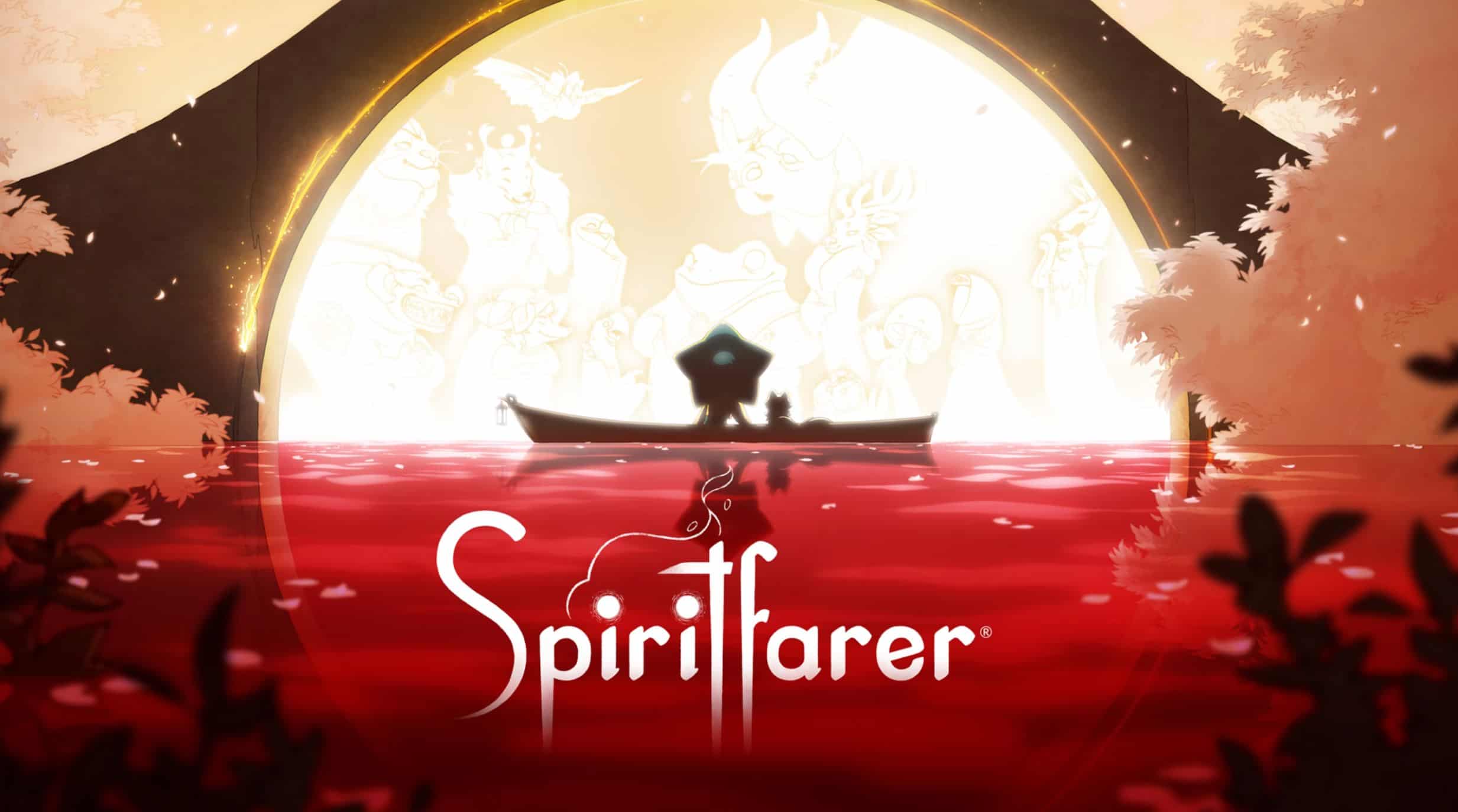 Metacritic score: 84
Developer: Thunder Lotus Games
Release date: August 18, 2020
Platforms: Microsoft Windows, macOS, Linux, PlayStation 4, Nintendo Switch, Xbox One y Stadia
A management game about death. That, with lots of hugs, is Spiritfarer. In this adventure, you play as Stella, a guide of the spirits in charge of the ship that transports their souls. On your ferry, you will explore the world and befriend many spirits, caring for them until their final moments.
Your main objective is to discover the stories of the spirits and liven up the journey until their death, completing the missions they entrust you with. Spiritfarer brings together all the classical mechanics of resource management video games and includes elements of platform games.
Besides, this game has one of the best video game mechanics: hugging. At times you will be able to hug the ship's crew members, and whenever you feel like it, your cat Daffodil will be ready for a cuddle session. Another great feature of this videogame is its fantastic 2D hand-drawn design, resulting in charismatic characters overflowing with tenderness.
Little Dragons Cafe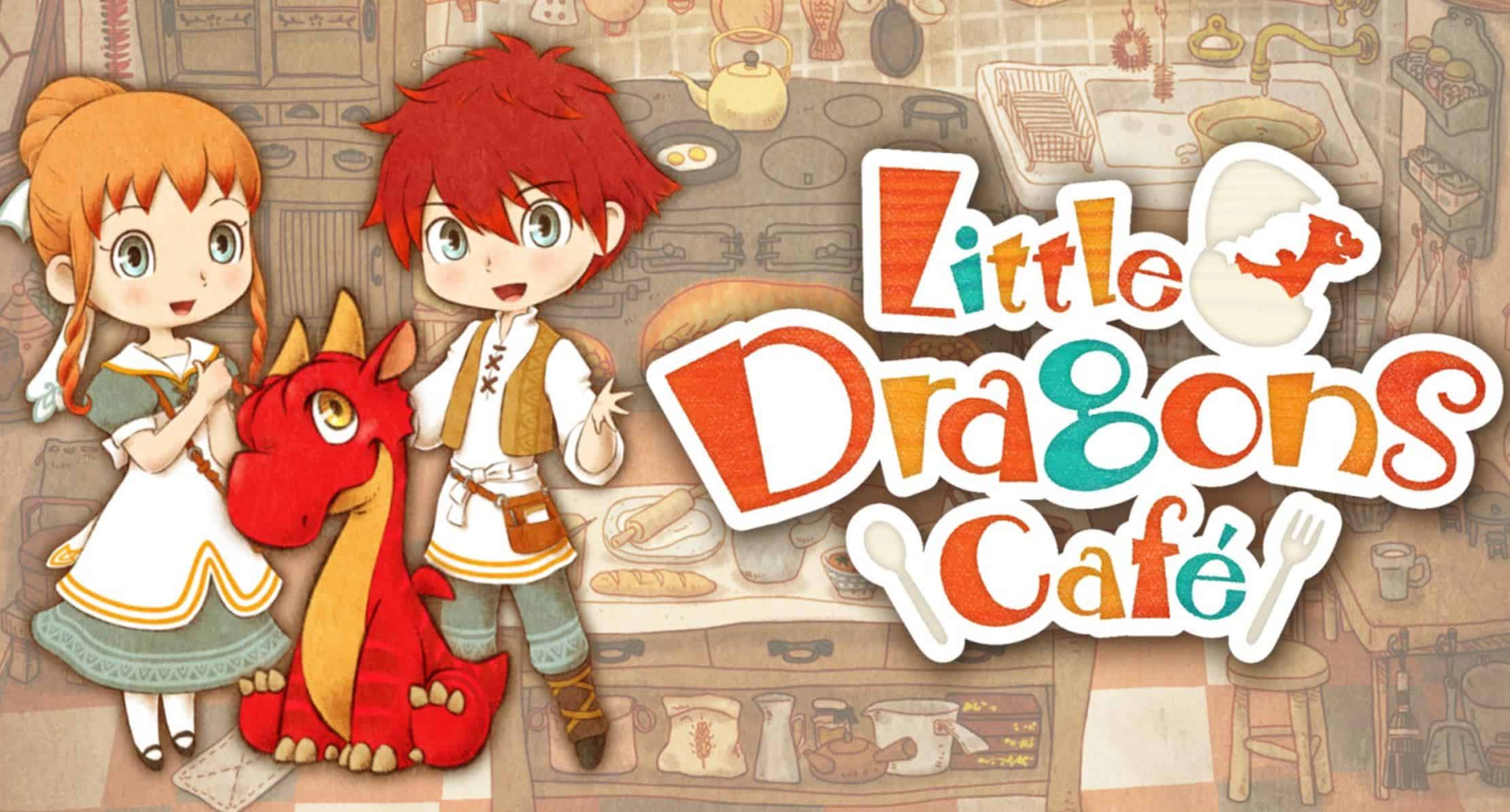 Metacritic score: 70
Developer: TOYBOX Inc., Aksys Games, Co Picola LLC
Release date: August 24, 2018
Platforms: PlayStation 4, PC, Nintendo Switch
Pssst! This one is from the creator of Harvest Moon.
What would you do if a random stranger showed up at your doorstep and said, "Hey, if you wanna save your mom, you gotta raise this tiny dragon over here."
Wake up, probably.
But in Little Dragons Cafe, this happens to Ren and Rin. The twins must learn to cook and manage their little cafe. Oh, and there's that dragon upbringing thing, too.
In Little Dragons Cafe, you can choose whom to control, Ren or Rin, but your tasks will remain the same. You'll have to manage your small family business by cooking yummy dishes, managing the staff, and taking care of the most eccentric visitors. At the same time, you can explore the world around you to find new resources to improve your cafeteria and your recipes. All of this while co-parenting a little dragon.
Remember to take care of and educate it. You'll see it grow from a baby dragon to an adult one. But, of course, you also get the perks of exploring the lands and hunting down foes with the dragon.
Picture How to Train Your Dragon, but you also brew coffee.
Summer in Mara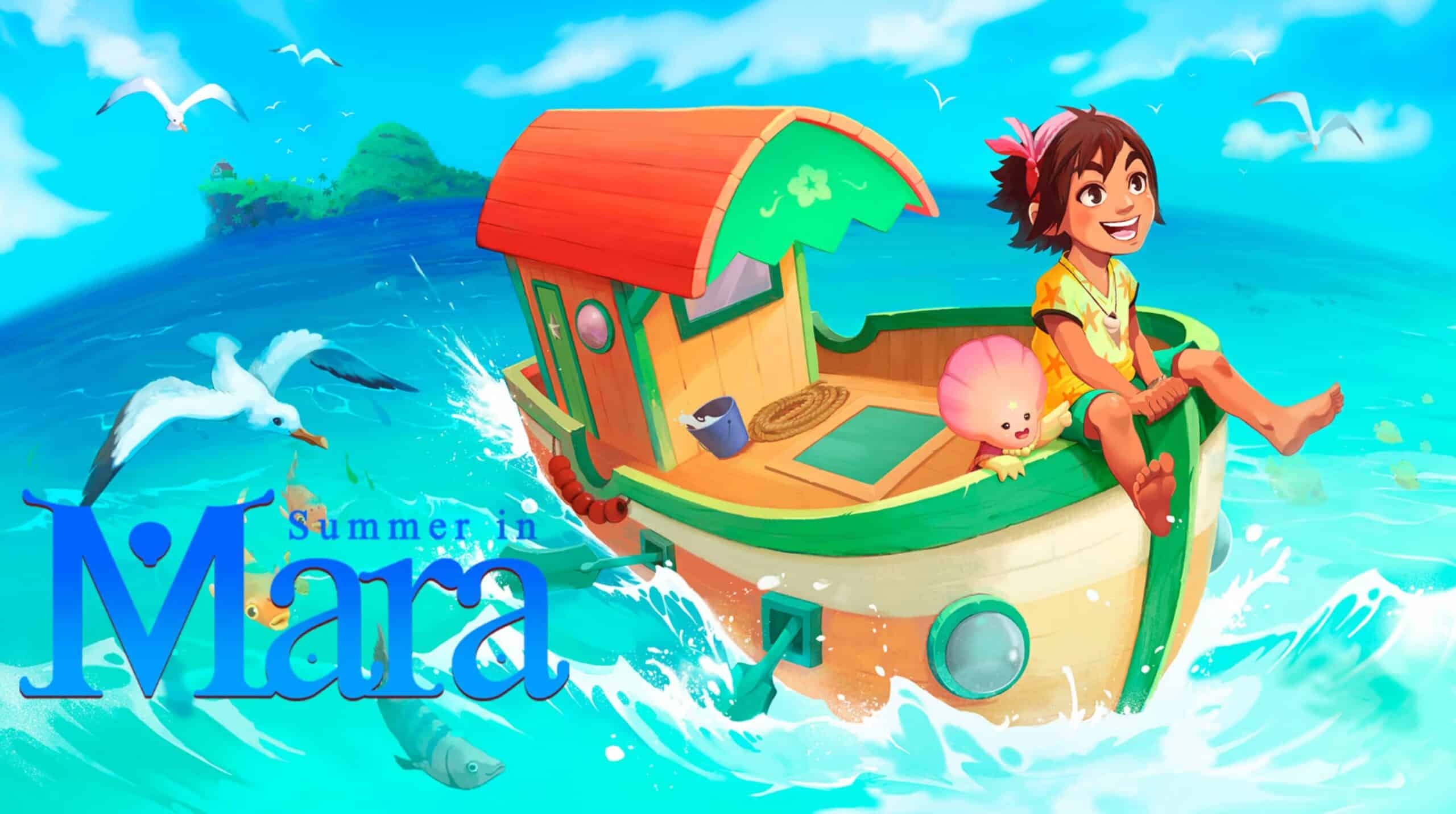 Metacritic score: 63
Developer: Chibig
Release date: June 16, 2020
Platforms: Nintendo Switch, PlayStation 4, Xbox One, Microsoft Windows
An entire island and ocean for you to explore. What more could you wish for?
Summer in Mara is a relaxing, narrative-heavy adventure. Enter Koa, a young adventurer eager to explore the tropical archipelago. While you do so, you can grow crops and harvest them, plant and cut trees, fish, build structures and take care of animals on your own farm.
What's even more exciting, you'll always find your boat waiting for you on the shore. With it, you can always move between the different islands and upgrade it progressively. Row to other islands of the archipelago to meet all kinds of people with whom you can interact and trade. They are not just random NPCs, though. Each has its own unique story. You can befriend them or even date them.
I can't refuse a resource management game with a dating sim flavor.
This video game has a great character design and a good narrative construction. Developed by the Spanish studio Chibig, Summer in Mara is part of the universe born in 2016 with Deiland Tiny Planet.
Ooblets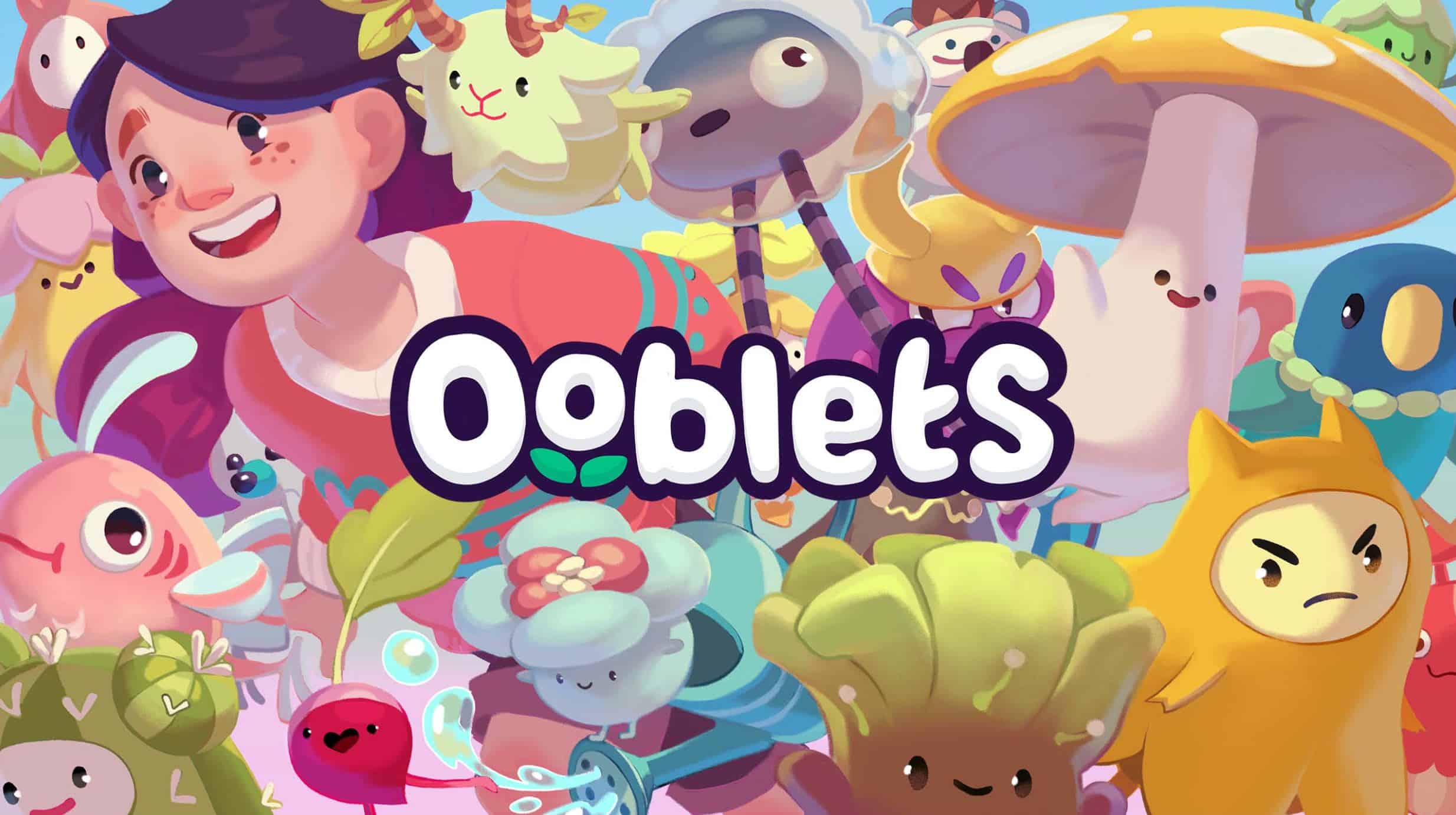 Metacritic score: 74
Developer: Glumberland
Release date: July 15, 2020
Platforms: Nintendo Switch, Xbox One, Microsoft Windows
Ooblets is visually gorgeous and colorful. But it's not all about its looks. The game not only features simulation and resource management mechanics but also introduces new elements (and characters) that were groundbreaking for this kind of videogames.
In Ooblets, you will become a person who, desperate for a lifestyle change, moves to an island called Badgetown. Here, you'll have to restore an utterly deserted farm. *nudge, nudge*
Sure, you've heard that premise before. Still, Ooblets offers an entirely different scenario, where everything radiates joy and personality. In Badgetown, you can farm, improve your home, and make friends with the islanders as you complete quests.
So, what makes Ooblets stand out? Well, as its name suggests: the Ooblets.
These tiny creatures are reminiscent of different plants but act like animals. They will help you in your adventure, working on your farm. Funnily enough, you get Ooblets by growing them. You can even take them to dance competitions!
So, yes. I'm exploiting Ooblets for unpaid labor and dancing entertainment. Sue me.
Forager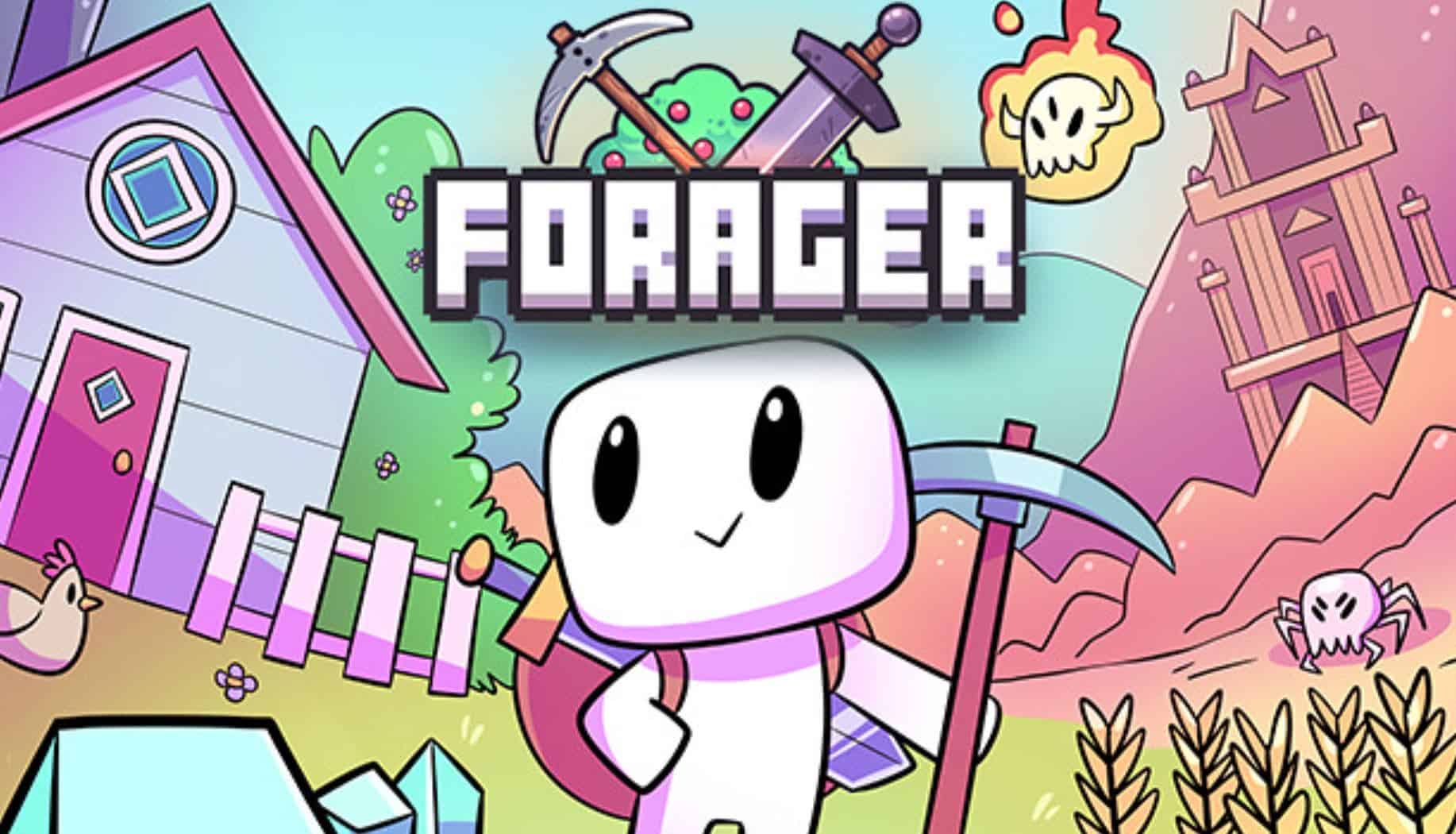 Metacritic score: 78
Developer: Hopfrog
Release date: April 18, 2019
Platforms: Android, Nintendo Switch, Xbox One, PlayStation 4, iOS, Project xCloud, Microsoft Windows, GNU/Linux, Mac OS
What would happen if Terraria, Minecraft, Zelda, and Stardew Valley had a kid? Something similar to Forager. Unlike Stardew Valley, Forager doesn't have any kind of story -a crucial point in the world developed by Barone-it does deliver on the exploration, crafting, and building of items perfectly. For this reason, Forager is a perfect alternative for those who enjoy the more active part of Stardew Valley.
That said, it's easy to label the game as a copy of these earlier games. However, it really stands out and breaks the standard in its combat. Using picks and swords is as simple as different mining items, yet the combat has a surprising degree of fluidity. Of course, it helps that the controls lend themselves to precise and fast handling and using a dodge roll.
Littlewood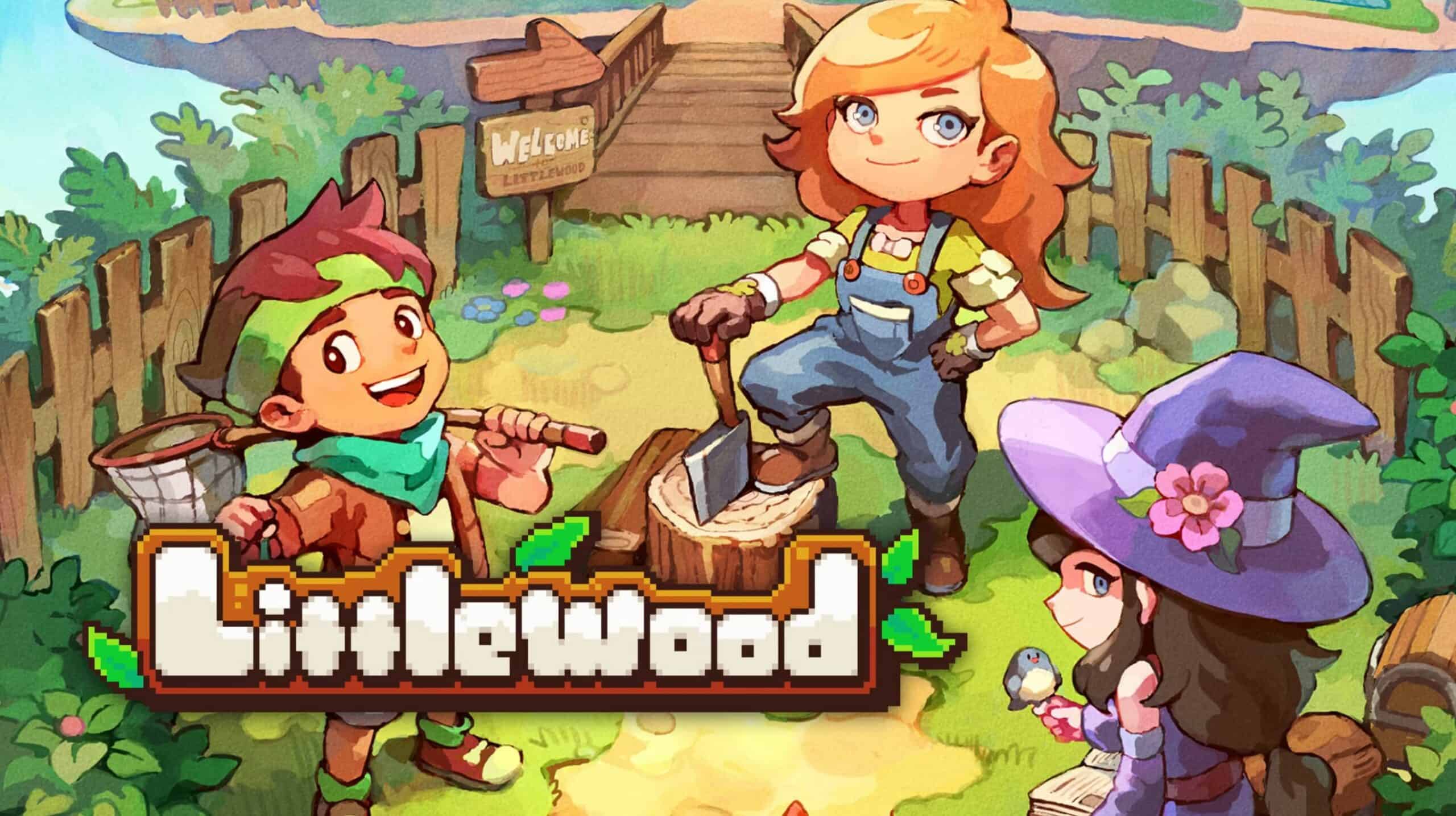 Metacritic score: 81
Developer: Sean Young
Release date: August 4, 2020
Platforms: Nintendo Switch, Microsoft Windows, GNU/Linux, Mac OS
You couldn't save the world, but you can rebuild it. This is the premise of Littlewood, a short video game designed pixel by pixel. In this title, you play as a hero with a quest to get rich, get stuff and use all of your resources to gradually rebuild your town.
It's building time! You must get those buildings, stores, and trees up and running. Mountains? You can make them. How about a river? Say no more.
A significant feature that sets Littlewood apart is the game's pace. Any task you do, from fishing to collecting or cooking food, will increase your tiredness. This exciting mechanic will limit your days in this adventure (which will make your experience more addictive).
In this simple but addictive video game, you can make friends, collect materials and treasures, customize your village, explore the Solemn region, and fulfill your neighbors' quests.
Slime Rancher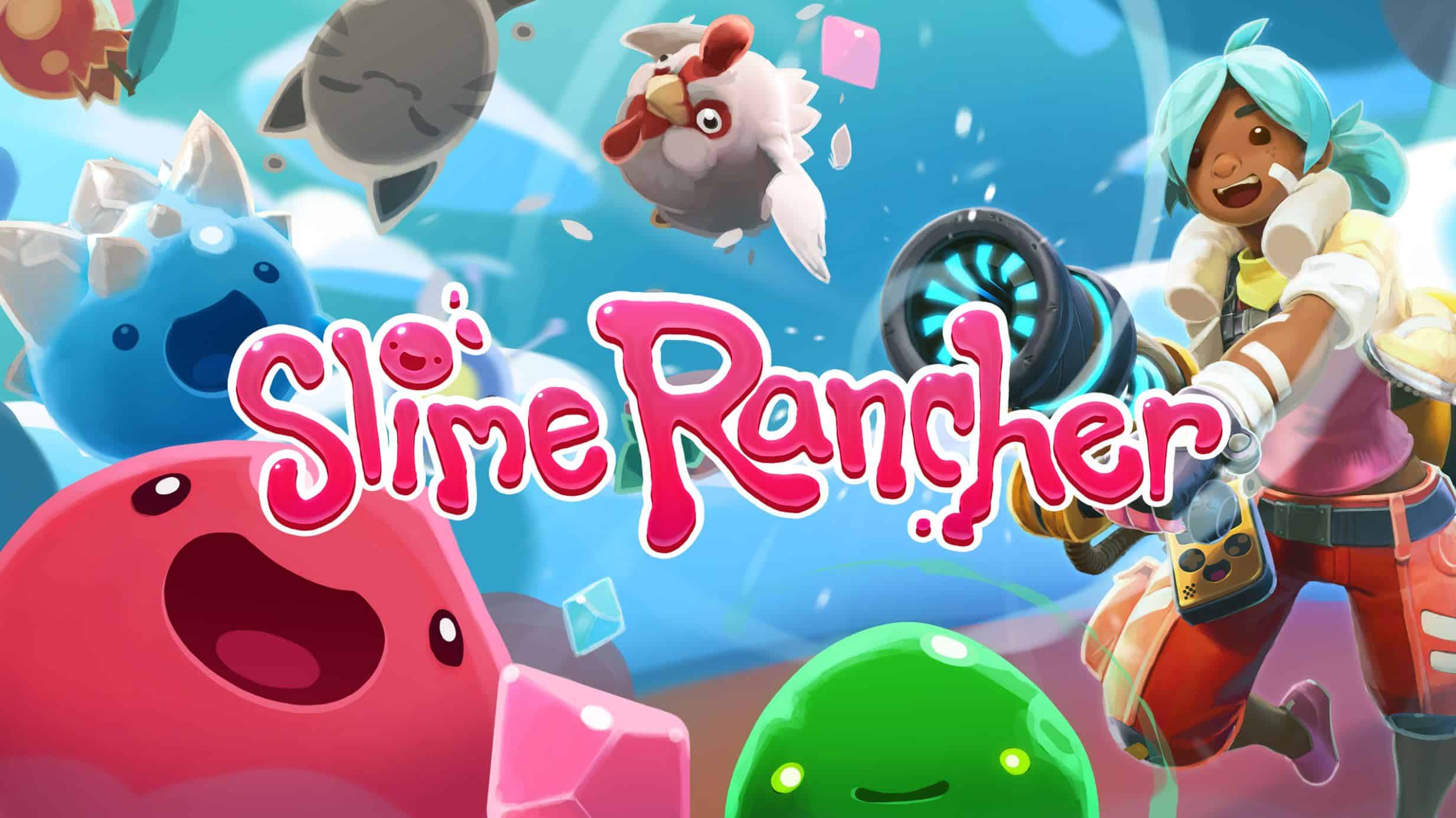 Metacritic score: 81
Developer: Monomi Park
Release date: 2016
Platforms: Nintendo Switch, PlayStation 4, Xbox One, Mac OS, Microsoft Windows, GNU/Linux
The oddball of the list. Slime Rancher is a first-person "farm" game starring strange colorful creatures, and you're holding something like a weapon… a vacuum cleaner, instead, called a Vatpack. Make no mistake, the idea here is not to fight but to vacuum up these slimes, put them in their respective cages, ensure they're properly fed, and profit from their plorts (quite literally slime feces).
But as weird as it is, it's also very addictive. As soon as you pick it up, you'll want to collect slimes of every color and feature. Vegetables slimes, flying slimes, spiky slimes, explosive slimes – you name it. They must be mine. Catching them all -cue the Pokémon theme song- is quite challenging, but watching your ranch grow is well worth it.
The best thing about the game? There's a vast amount of secrets, fusions, and surprises. If you are the kind of player who loves Redstone in Minecraft and knows everything that each mob can do, you will be surprised by the number of things behind each of these cute little colored balls.
Lemon Cake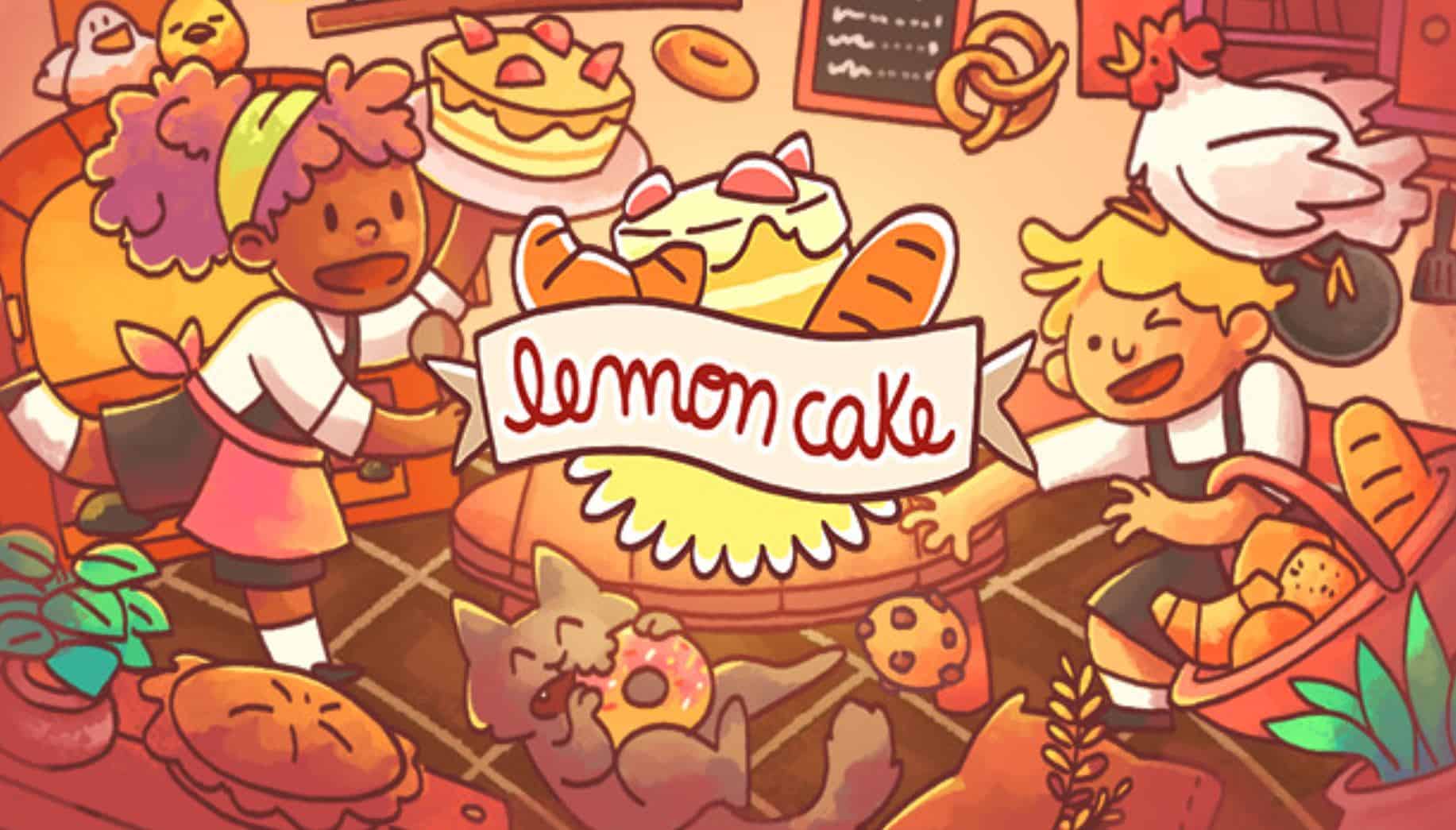 Metacritic score: tbd
Developer: Cozy Bee Games
Release date: February 18, 2021
Platforms: PC, PlayStation 5, Xbox X and Nintendo Switch
Get ready to board this non-stop baking train. In Lemon Cake, your main objective will be to restore an abandoned bakery instead of a farm. But don't say goodbye to your crop growing or animal caretaking fixation yet!
You'll need to get the best resources to create your best sweets. With this short game, you can have the bakery of your dreams. You'll cook more than 40 sweet recipes and serve coffee to your customers to liven up their waiting times.
Remember to change the daily menu of your bakery to switch things up! Your customers will appreciate it… in the form of a tip. In Lemon Cake, the fun continues with cakes or taking care of your farm animals. As you progress in your adventure, you'll even be able to set up an adorable cat cafe.
Cozy Grove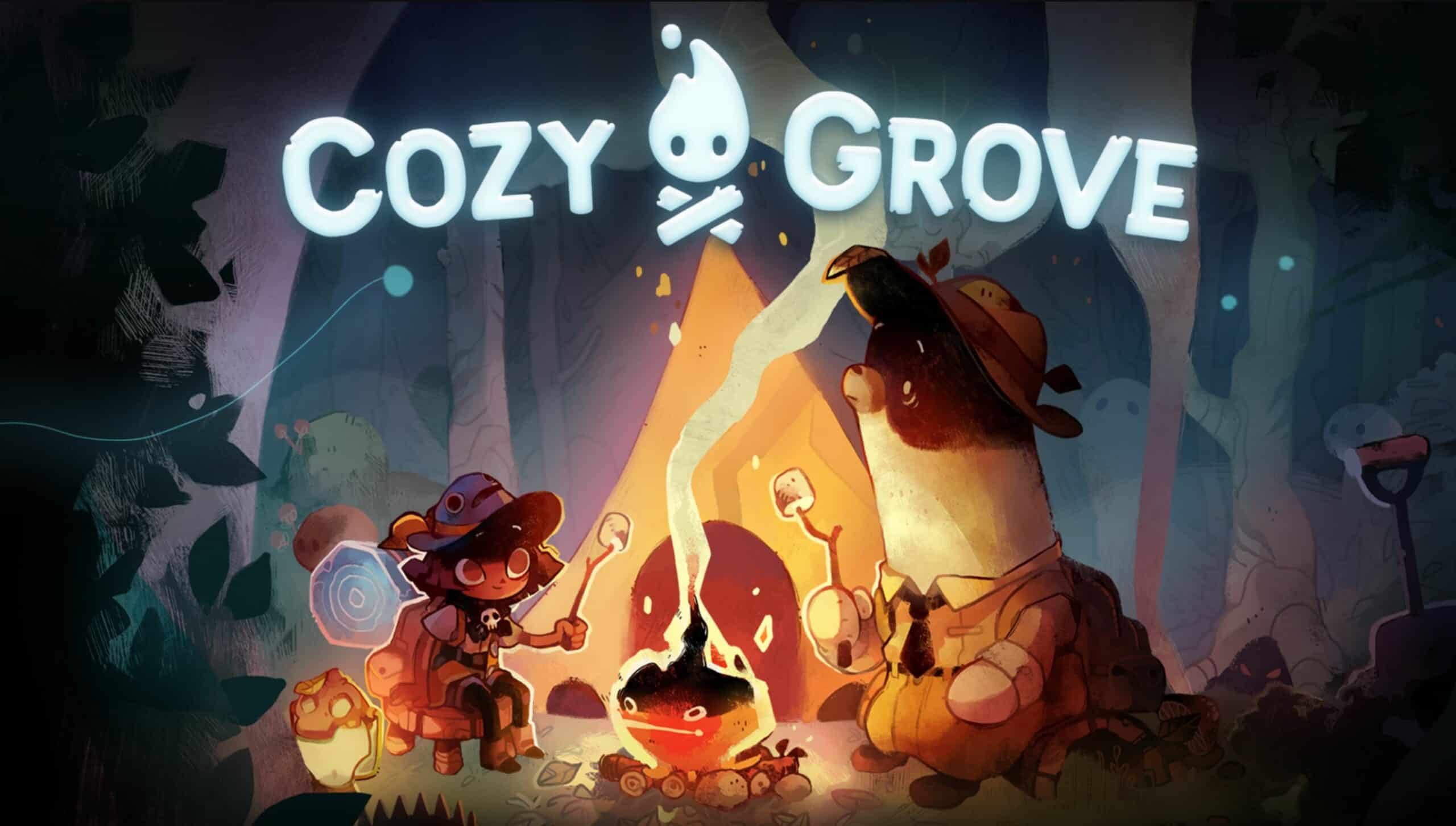 Metacritic score: tbd
Developer: Spry Fox
Release date: March 19, 2021
Platform: Nintendo Switch, PlayStation 4, Xbox One, Microsoft Windows, iOS, Xbox Series X|S, Mac OS
Were you looking for another title whose adventure is synchronized to the actual date and time? Then Cozy Grove is for you.
In this video game with a superb hand-drawn 2D design, you live the day-to-day life of a little scout on an enchanted island full of spirits. Your mission is to help the island's ghost bears uncover the hidden stories of their past lives.
Your little island will transform daily, so there's always a new adventure. Encouraged to explore each map by daily quests, you'll slowly but surely begin bringing color and joy back to your enchanted island. Once your job is done, you'll only have to enjoy the tranquility of Cozy Grove Island while you patiently wait for the next day full of new challenges.
Your tasks include raising birds and deer, planting trees, flowers, and bushes, fishing, hunting for relics, and trading and crafting various decorative objects. And that's not even an exhaustive list!
Some characters are cooks or collectors, so by interacting with them, you'll be able to donate objects to the museum or cook delicious delicacies. This title offers a relaxing experience that will always leave you wanting more.
Story of Seasons: Pioneers of Olive Town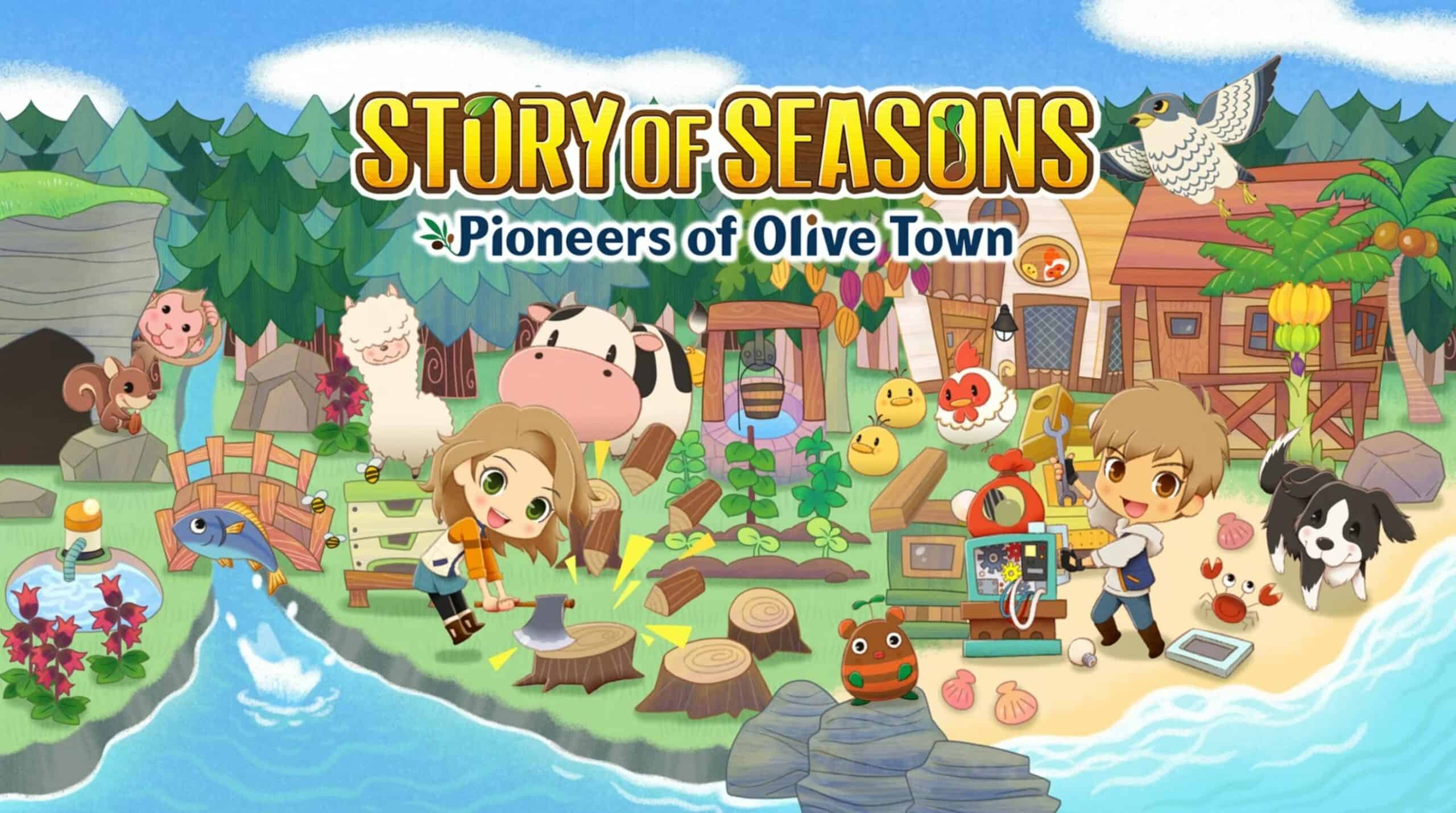 Metacritic score: 76
Developer: Marvelous Entertainment
Release date: March 23, 2021
Platforms: Nintendo Switch, PlayStation 4, Microsoft Windows
Perhaps the name Story of Seasons rings a bell. After all, there's been several installments for this franchise. Well, the one I'd like to include in this list is the latest release of the franchise, which is the most influential so far. Pioneers of Olive Town introduces new mechanics that make the game more enjoyable.
Story of Seasons: Pioneers of Olive Town offers everything you want in a farm management and simulation video game. This title introduces all the mechanics that characterize this genre, from planting fruits and vegetables and taking care of your animals to socializing with your neighbors.
Though there aren't any groundbreaking elements, it's definitely for those looking for a traditional experience.
FAQs
Question: Who Created Stardew Valley?
Answer: The only person behind Stardew Valley is Eric Barone (or ConcernedApe, as he calls himself). As difficult to believe as it is, this man is the sole responsible for creating the iconic Stardew Valley experience itself.
Question: What Kind Of Game Is Stardew Valley?
Answer: Stardew Valley is a resource management game primarily focused on farming. However, the game also has elements of romance simulation and RPG battles.
Question: When Be Will Haunted Chocolatier Released?
Answer: ConcernedApe has yet to share an official release date. The game has been in the works since 2021, but remember that this is a one-person work, so it might still be a ways off.
Parting Words
Stardew Valley is a cozy game par excellence. Everything is set up so you can turn off your heads and not worry about anything. The mechanics are friendly; the gameplay accompanies you all the time. Over the past few years, it's grown from an indie piece to a must-play classic.
All the games on this list are magnificent. And yes, at least one or two things tie them to Stardew Valley. But I'm not going to lie to you: nothing will ever replace the feeling Stardew Valley gave you. It's truly one of a kind.