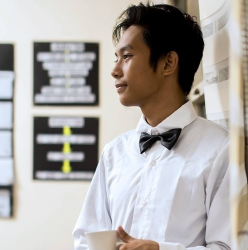 Latest posts by Arthur Monteclar
(see all)
Stardew Valley has become a cult classic! A decade has passed, yet fans continue to love this 8-bit farming simulator—all for the right reasons! 
Beyond playing the game, you can find yourself in a rabbit hole of merch to buy and collect. T-shirts are high up on the list since who wouldn't love a functional and practical item? That's why I've come up with a list of the best Stardew Valley tees in the market.
If you want to make new friends or show love and support for your favorite game, wear it as a loud and proud virtual farmer. This time, you won't have to scour some ingredients into tailoring the designs you want. Without further ado, here are my top 12 Stardew Valley tees:
Bottom Line Up Front
I love making lists and searching for the best products, especially for things I'm passionate about, like SDV merch! In this list, I include the best shirts perfect for every fan. I covered over a dozen shirts (and a onesie) for men, women, and children of all shapes and sizes! How cool is that?
I've ranked the best of the best in the following categories: 
What Should You Do Before Buying a Stardew Valley T-shirt?
When it comes to game merch, I don't buy a lot—except when they're geeky, cool clothes I can wear daily! Stardew Valley is one of my favorite game franchises to purchase shirts from. However, I tend to buy fan-made shirts rather than official ones, considering most of the stores—even online—aren't available in the Philippines.  
This also means I've probably searched every nook and cranny of the internet to find the best Stardew Valley shirt. To help you out, let me share some tips and tricks before buying your very own (perhaps, first) Stardew Valley t-shirt.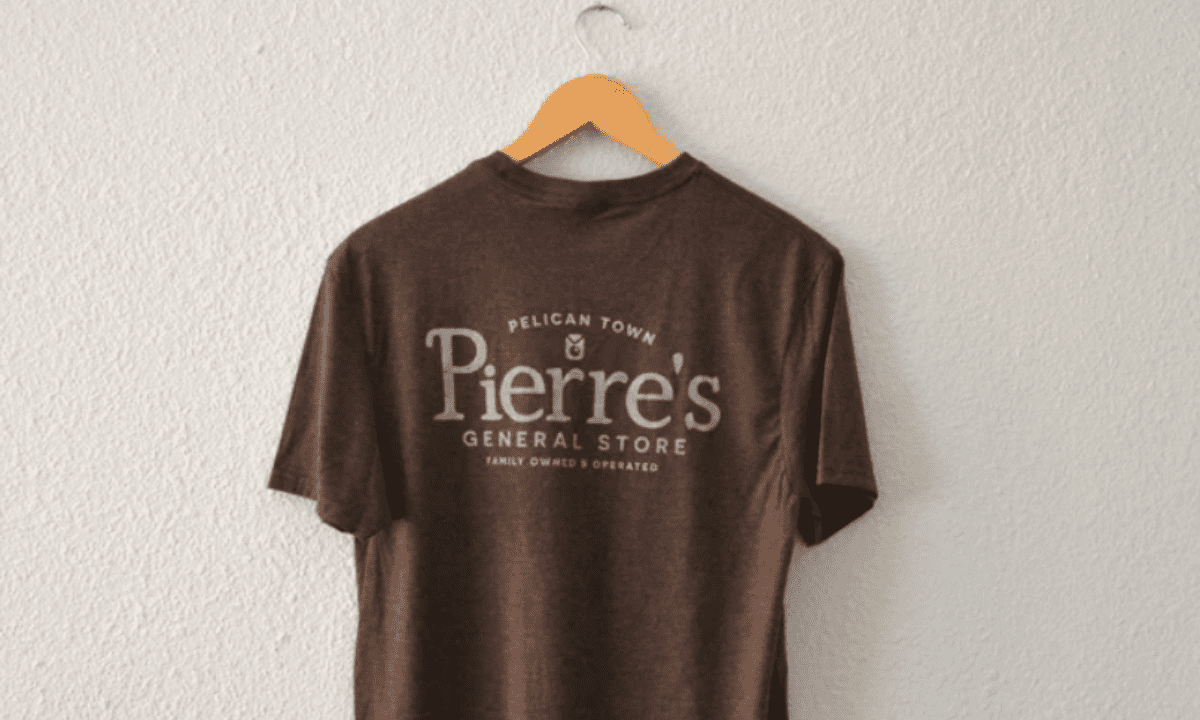 Pick Between Official or Fan-Made
I get it; you want to support CA and buy official Stardew Valley merch. Any die-hard fan can relate to the feeling of collecting or wearing their faves. If you want to score premium official merch, you can check out these websites: 
Unfortunately, it could be a struggle to buy official merch—they're expensive and even inaccessible, especially if you live in the SEA region. Luckily, the community of virtual farmers across the globe is among some of the most creative bunch, creating dozens of fan-made shirts you can easily purchase. 
Have a Style and Design in Mind
Trust me when I say finding a perfect Stardew Valley shirt is a challenging feat! You'll find yourself scrolling through limitless options—which can take up your time or leave you feeling overwhelmed. So, it's better to have a specific style in mind. 
Having an idea of the design you want drastically helps you find the best shirt. Perhaps, you want to pick a design of your favorite characters, in-game items, or quotes. I suggest choosing subtle and basic tee designs, so you can casually wear them every day. 
Be Privy About Quality
The devil is in the details when it comes to any wearable merch. Note that buying cheap fan-made merch won't compare to the official merch's quality. That's why you need to check the quality, and if you're buying online, don't check out the item without reading the reviews. 
Always look at the fabric material, size, and seam quality if I buy in-store. You can also check these factors when reading for reviews. This way, you'd buy a shirt that would last.   
Selection Criteria:
 How Do I Pick The Best Stardew Valley Shirts? 
Rounding up a dozen shirts for this list is definitely one of the hardest things to do. I found myself loving tons of Stardew Valley shirts—for a good reason. 
What makes this list unique? I've collated an ensemble of fan-made and official merch, ensuring it matches my criteria: having good quality, stunning design, and variety of styling options. Unlike most "best of the best" lists, I played on every SDV fan's mind.
So, I begin to ask the right questions: What does a typical fan love? What would they like to see and wear? What designs and style options would be perfect? How much would a fan (like me) spend on a shirt?
With only 12 items on the list, you'd probably wonder how I'd round the items up to such a short list. Some shirts are great for OG 2016 fans, while others are perfect for beginners who would want a merch that screams Stardew Valley.
Let's take a deep dive on my selection criteria so you won't find yourself in a rabbit hole finding the best tees. 
Design
Merch tees, like Stardew Valley shirts, are beyond basics. That's why I stayed clear of the typical "left chest logo placement" designs. You'll find a roster of designs in this list that evoke the right emotions. Every shirt has a unique artwork that would give justice to the game.
I prioritized searching for officially licensed designs—because SDV needs all the love and support it could get! It's actually kinda frustrating to get your hands in on an official SDV tee considering how quickly they sold out. That's why I also picked fan-made tees.
When it comes to fan-made tees, I went hard on whether the designs aren't basically derivatives of any designs from the officially licensed merch line. These fan-made tees are cleverly design by real fans who'd love to see more SDV merch in the market. 
Price and Quality
It's hardly impossible to determine the quality of the search when looking at it online. Take everything at face value and read the descriptions carefully. Check the type of fabric and design prints—typically, 100% cotton shirts are the best.
While I don't consider myself in any way a "certified" SDV merch collector, it remains top of my mind to find the most quality pieces for the best price. Interestingly, the best SDV shirts have an incredibly wild price range; fan-made tees can go as low as $13, while officially licensed merch might cost thrice the price ranging from $32 to $36. As for the price, I've picked a healthy range of affordable to expensive shirts to fit every budget. 
Size and Style Options
Yep, sizing matters! As I searched through hundreds of SDV shirt merch options, I noticed how some designs and even stores only sell three to 4 size options. For this list, I only include all the shirts that are perfect for an S to XL body frame.
Aside from that, I also picked a couple of shirts that offer distinct shirt styles like long tees, 3/4 shirts, V-neck, and even crew neck shirts. This way, it would flatter any body type.
Every shirt in this list is guaranteed to be inclusive for all body types. If you're like me, who's a bit thinner even for an Asian frame, you'd understand how frustrating it could get to find a shirt you love—not available on your own size.
Truth be told, this problem happens more than usual. That's why I was really keen on finding an inclusive range of tees. So, you wouldn't end up feeling frustrated finding a well-designed SDV shirt that matches your budget without it on the right size. 
Now I've established my selection criteria, let's check out these excellent Stardew Valley shirt finds! 
Top 12 Best Stardew Valley Shirts 
From subtle, retro to larger-than-life Stardew Valley tees you can wear anywhere, here are my top favorites you should buy without a second thought! You'd never go wrong with any of the lists below.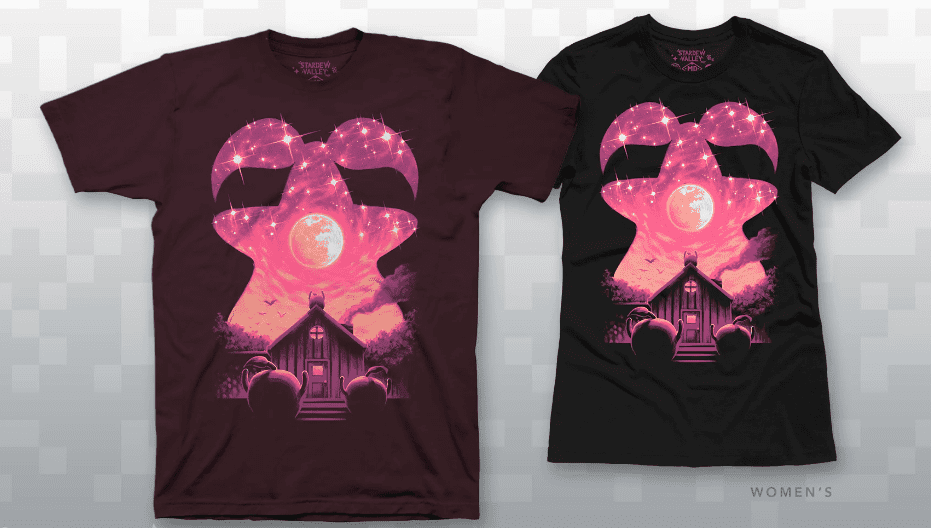 I tend to gravitate toward black shirts; this piece quickly caught my eye. It captures the essence of Stardew Valley without being too "in your face." If you're not a fan of the game, you wouldn't even recognize it as official game merch—which is something that I also look for in a shirt. 
The design gives a subtle nudge to the game, including in-game elements like the junimos and your own farmhouse. More than anything, I love the detail in Ian Wilding's design. The pink hues and vivid inks truly pop out. Overall, the artwork in this piece feels so familiar, yet, somehow unique
Pros
It is made from 100% breathable and comfortable cotton material.

Every shirt you purchase comes with a bonus sticker. 

The design is screen-printed to create vibrant and long-lasting results. 

Comes in a variety of sizes for both Unisex and Women's options.
Cons
It is pretty expensive compared to other shirts on the list. 

Some sizes are currently out of stock.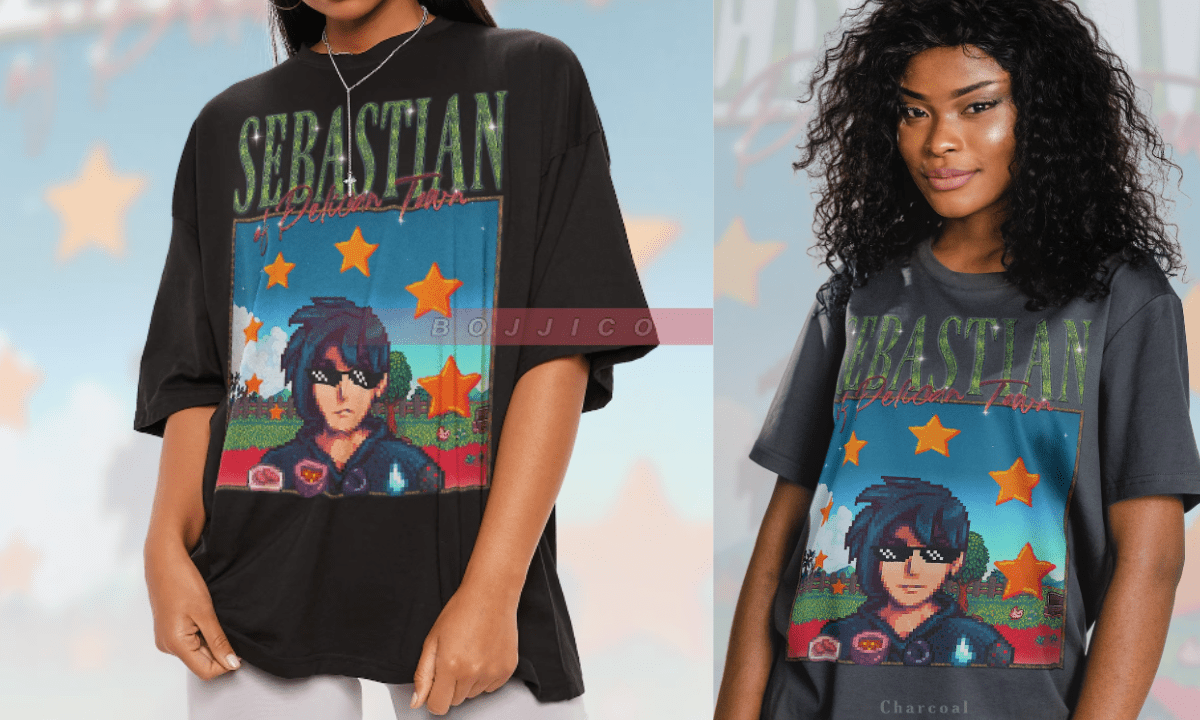 This is probably my favorite shirt on this list. It features my favorite bachelor, Sebastian. The design looks so cool and awesome. I've never seen such a design that takes up most of the shirt without looking a tad bit cluttered.
It's also available in ten colors, but I'm a sucker for black tees. While the shirt really screams like an SDV merch, what I love about it is the details. If you're an avid fan and have played SDV for 100 hours or more, you'd notice that the artwork actually highlights Sebastian's well-loved gifts: sashimi, frozen tear, pumpkin soup, and obsidian. 
The best thing is the shirt design is available in different bachelors and bachelorettes. Like Sebastian's design, every space is packed with easter eggs about your favorite marriage candidates. You can check the shirts here: 
It would have been the first on the list if only it was officially licensed. I hope CA would tap the artist, BojjiCo, to make some high-quality SDV merch! 
Pros
For only $13.99, you get the best value.

It fits perfectly, true to its size. 

The print is meticulously printed, details of the design are accurate. 
Cons
Shipping time is relatively longer, taking up to a month to have your item delivered. 

Custom options are currently unavailable.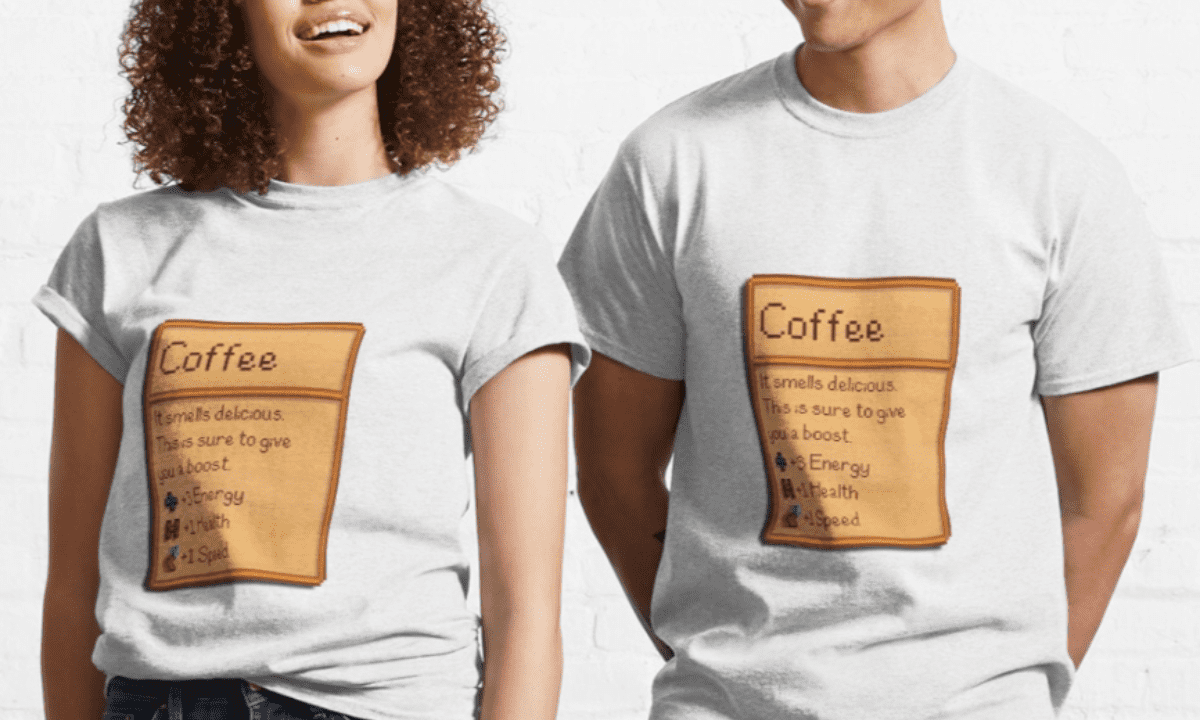 Yep, I know that I've told you I'd stay clear from any "basic" Stardew Valley references. However, I can't forgive myself if I don't include this Coffee Stats tee on my top list. 
Whether in-game or not, you'll see me sipping coffee almost every hour, and I'm sure some fans do too. Some of us are even guilty of bringing cups of coffee while grinding in the mines. So this tee is an ode to coffee enthusiasts like me.
This design is rather simple and extremely popular yet quite iconic, so you'd never go wrong in buying this shirt. It's made from 100% preshrunk cotton and comes in a variety of color and style choices. Get to wear one of your favorite Stardew Valley items! 
Pros
It's less than 20 bucks! 

You can generously choose between 19 shirt color options. 

The shirt's fit runs true to size, so you won't have to worry about getting a bigger or smaller one.  
Cons
Delivery lead times might be longer than expected.

The design for the "Classic Tee" is similar in front and at the back of the shirt.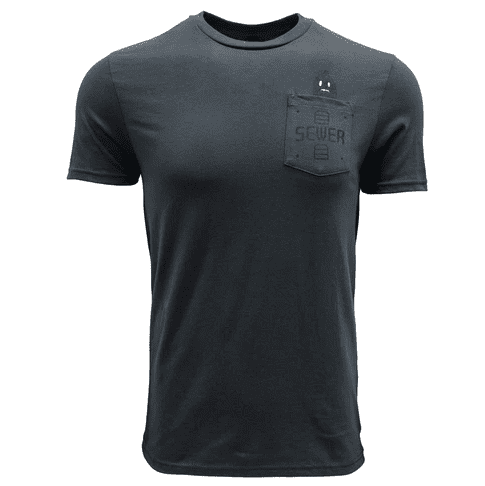 Would you rather keep Krobus as your roommate than get a life partner to live with you in your farmhouse? If you said "yes," then this Krobus Pocket Pal Tee is for you. Take him away from the sewers and keep him in your chest pocket 24/7 with this officially licensed tee. 
I love the cheeky design, an interesting gimmick true to Krobus' personality. While you might argue that it looks like another "left chest design placement," I beg to differ. The pockets have the sewer sign—which is a clever detail by the artist! 
Most SDV fans love Krobus, so this certainly makes the shirt even more special. The subtle, smaller design is perfect for fans who would want to have a minimalist vibe.
Pros
It's made from a mix of high-quality cotton and polyester material.

The print doesn't quickly fade after several washes.  

Seams are double-hemmed. 
Cons
Sizes run small; bump your size up if you want a roomy shirt.

It's currently low in stock; certain sizes are unavailable, so you'll find yourself waiting for the next restock.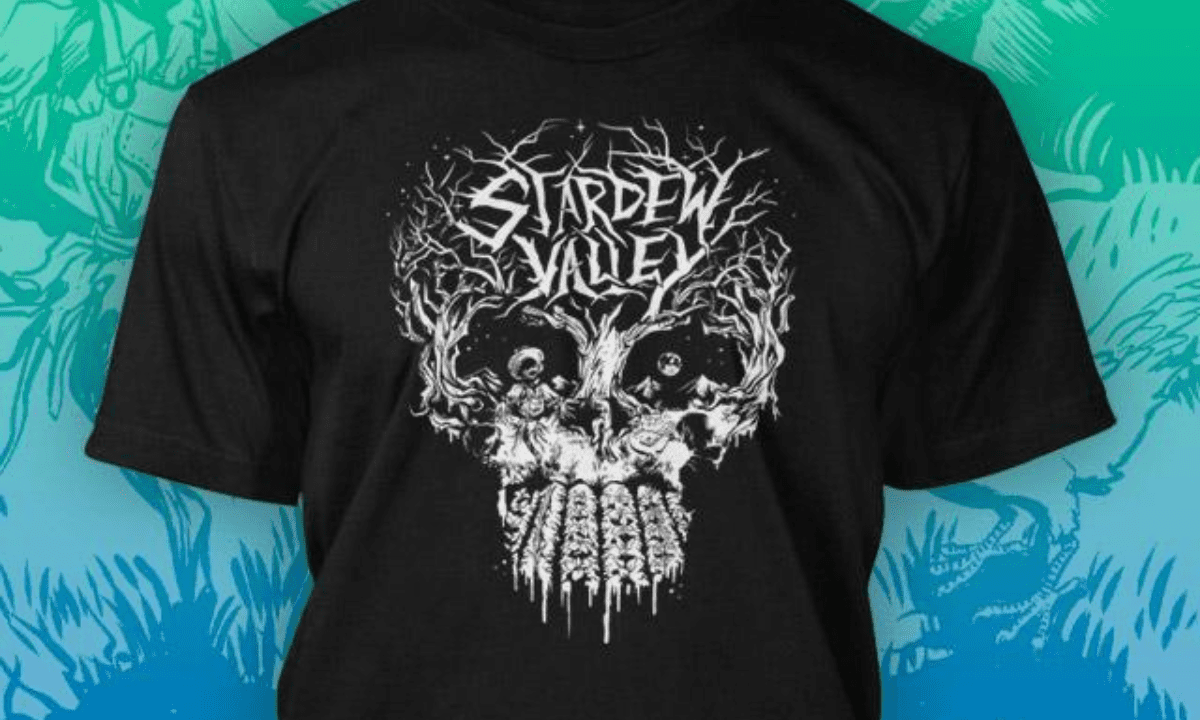 Stardew Valley is a no-doubt relaxing game; it's one of the few games I pick up whenever I want to escape real life. Interestingly, I also love creepy and eerie things. This Skulldew Valley shirt offers the best of both worlds. 
At a glance, you'd hardly recognize any Stardew Valley reference in the design. Yet, the longer you stare at it; you'll uncover some hidden SDV gems hidden in plain sight, like the whole game title, farmland, and even the mountains! 
It's like a wearable Easter egg—once you see the secret message, you'll find yourself in awe to have such a brilliantly designed shirt. 
Pros
You can choose between a Unisex or a Women's fit among eight size options. 

It's made from 100% cotton fabric, and the designs are screen-printed for long-lasting results.
Cons
Counterfeits for this specific design are all over the market; make sure to buy from trusted retailers. 

Shipping and delivery lead times for products are non-trackable when you purchase in certain regions.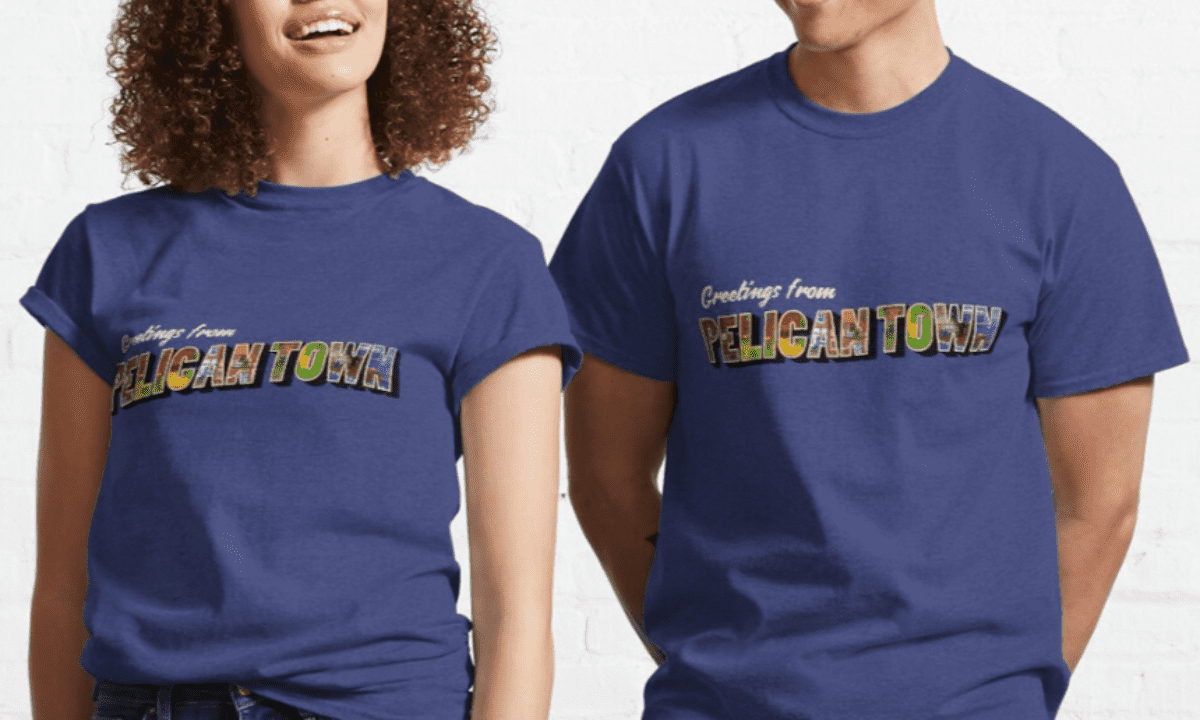 Pelican Town is your comforting escape from bustling city life. Before you can explore the outskirts, woods, or even Ginger Island, you'll find yourself discovering the hidden beauty of the quaint town. 
Any budding farmer would proudly sport this retro-inspired postcard tee! I love how they toyed with the concept of putting a photo of the "town" on the font; it's quite playful and artsy. The design would suit any of the color options available. More than anything, this shirt is comfortable and breathable, perfect for your everyday outfits. 
Wear this as you spend most of your time in Pelican Town, where you bond and befriend most of the villagers in the game. 
Pros
It also comes with 19 color options.

The fabric is made from 100% cotton preshrunk to prevent further shrinking during washes. 

It's one of the most affordable shirts available. 
Cons
It's not officially licensed merch. 

The shirt fits snugly and hugs your body—a con if you want roomy shirts.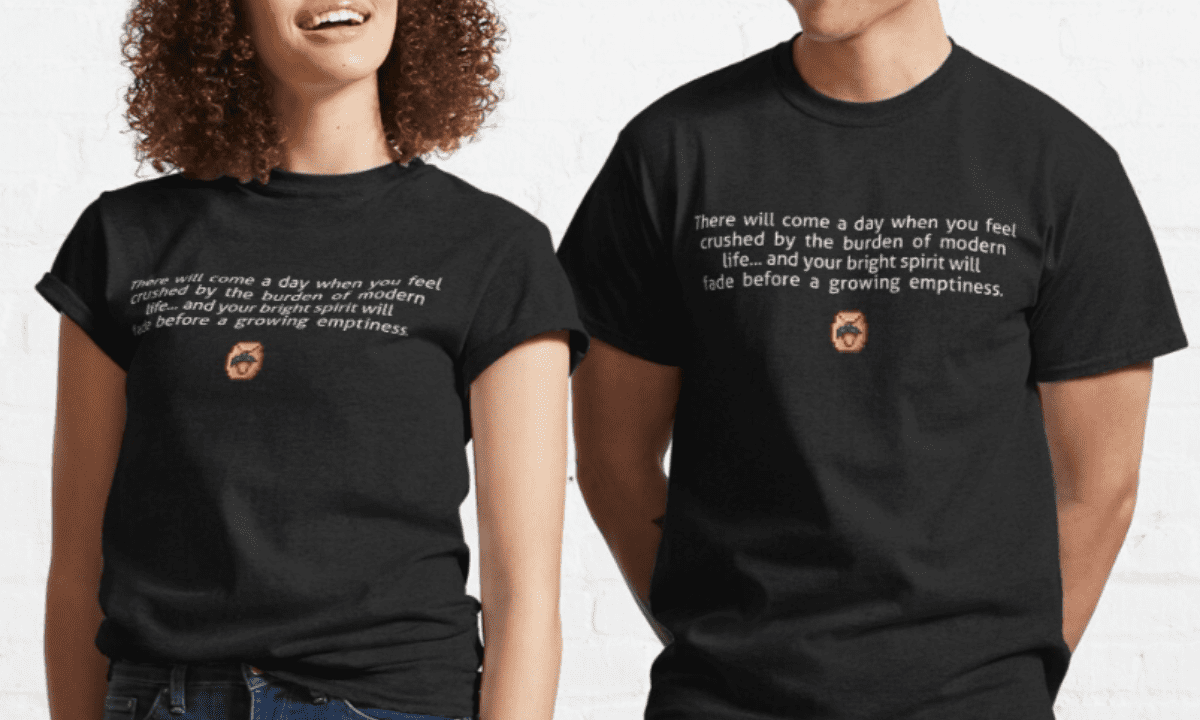 This Quote Tee is another great SDV merch from Redbubble. While Stardew Valley is heavily popularized because of its escapist, simple country-life nature, it's riddled with melancholic themes and even starts off with such a contemplative line. 
As an observant player, you won't miss this poignant quote on Grandpa's last word—which is also the opening scene. I'm drawn to how they turn this famous line into a sleek t-shirt design. The parsnip seed pack is also a nice additional detail. Again, the shirt is ideal for those who love subtle, simple prints!  
Pros
Like every RedBubble apparel, you can pick a range of shirt color options. 

The print doesn't peel off or fade after several washes.
Cons
It would be better if the font style was the actual font used in the game.

Some sizes are low or out of stock.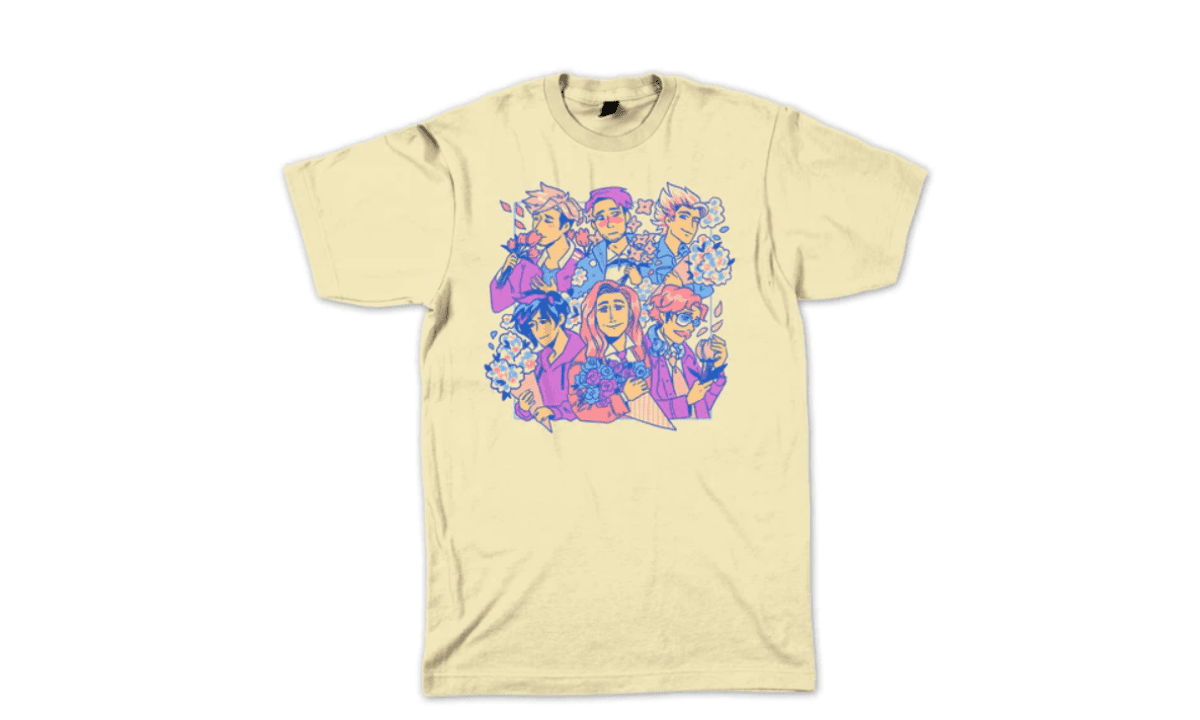 Building relationships play a vital role in Stardew Valley—it creates the fun and drama of mundane country life. If you've spent a couple of hours playing the game, you've probably talked to all the townsfolk, including the bachelors. 
I like the artwork in this T-shirt since it uniquely represents each bachelor. The design is far from the 8-bit character you've come to love. However, it still draws you in and highlights the physical features of every character. I tend to shy away from pastels and neons, but this shirt has my seal of approval.
Pros
It's officially licensed and designed by Jodie Lim. 

The designs are eye-catching and extremely detailed.

It offers inclusive sizing options. 
Cons
It only has one available color. 

It's relatively expensive compared to the other tees.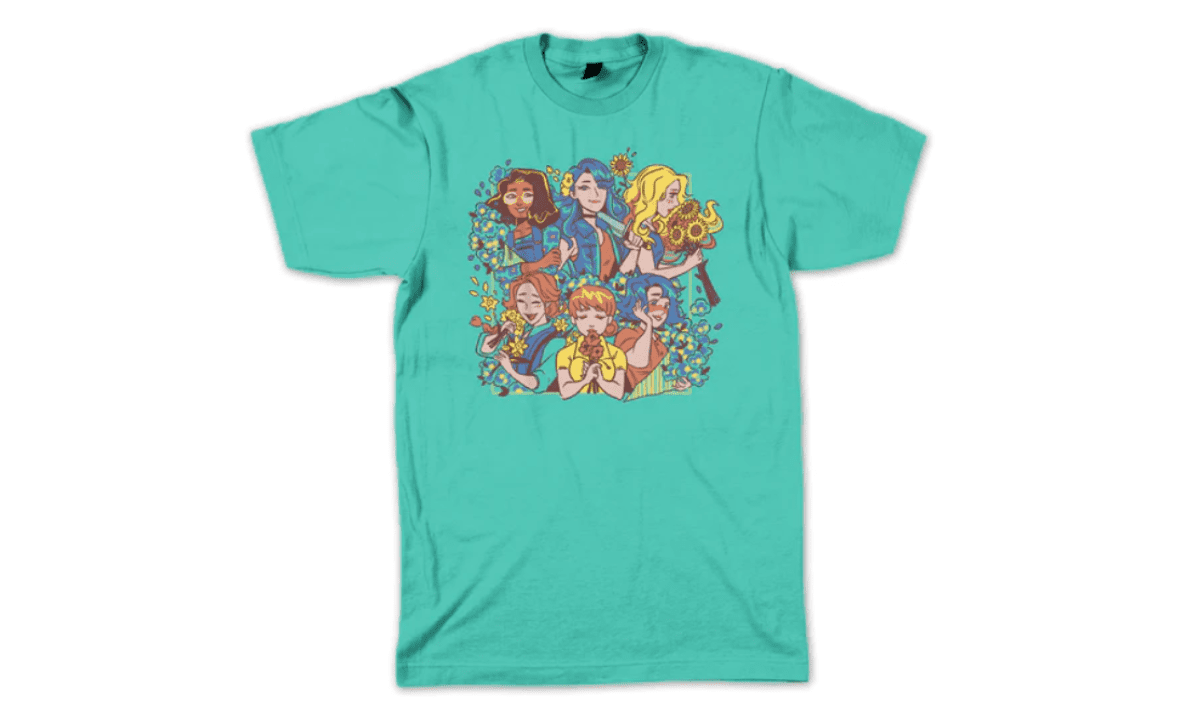 Of course, it would be hard to miss this shirt. Like the bachelor's bouquet, this "Bachelorette Bouquet" is an officially licensed merch designed by Jodie Lim. I love how the artist adds her creative flair to the characters. It's quite interesting to see all the bachelorettes in one shirt, yet in a different character design! The design feels like playing the game with mods—which makes it a totally unique (in my case) a better experience—but not if you're a purist.
The shirt comes in turquoise. Honestly, I would have wanted a similar nude color for this shirt too. Nonetheless, it's still an awesome shirt! 
Pros
Similar to the "Bouquet for Bachelors," this tee is officially licensed merch.

It has a unique artwork with an interesting pop of colors. 
Cons
Only one color option—this might not be for you if you're not into bright neon colors.

Some of the character's physical features are incorrect (case in point: Abigail's blue hair)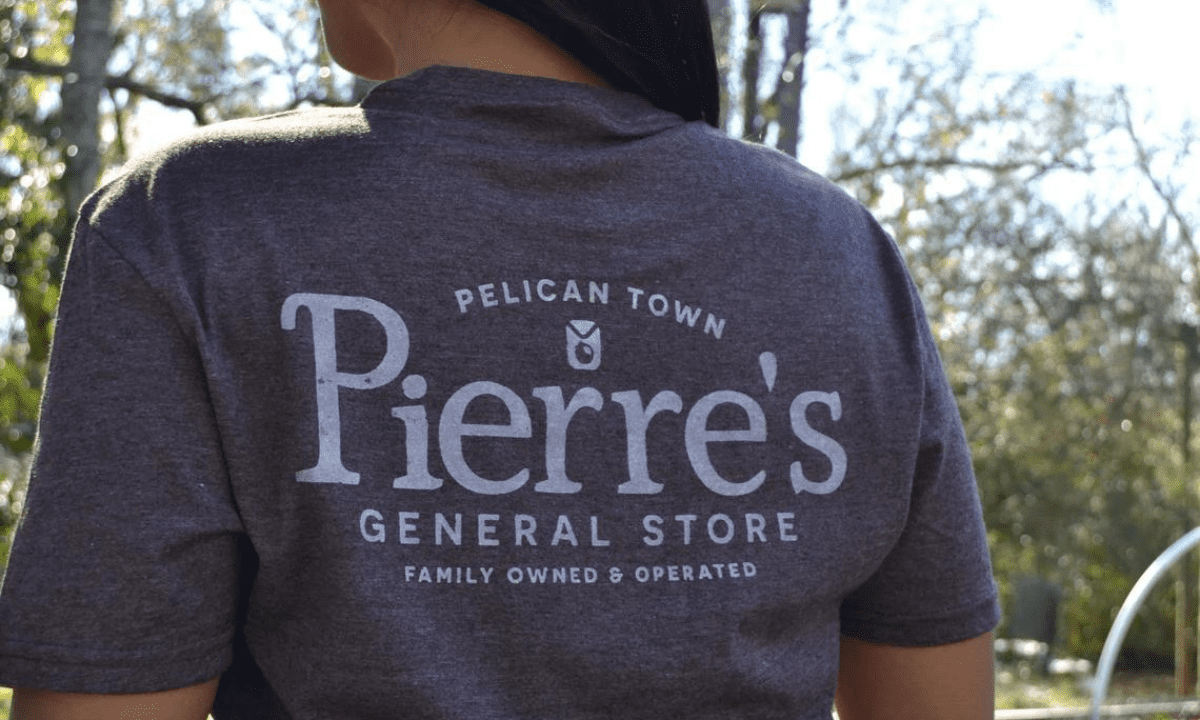 Pierre isn't particularly well-loved because of his obvious flaws—being an absent father, distrusting spouse, and overall hypocritical. However, I'd still support local products over Joja Mart's mega-capitalist corporation. 
If you're just like me, you will fancy this shirt to show your support for local goods! It is meticulously screen-printed as compared to any mass-produced product. It is also made from a comfortable, soft, and stretchy fabric, so you'd find yourself lounging in it for hours!
Aside from that, the front and back details add to the uniqueness! You'd geek over the mini parsnip pack design and the reimagined logo. 
Pros
It has both front and back design details. 

The listing image is exactly the same as the actual product. 

It's one of the cheapest SDV tees on the market.
Cons
It runs loose, so consider getting a smaller size.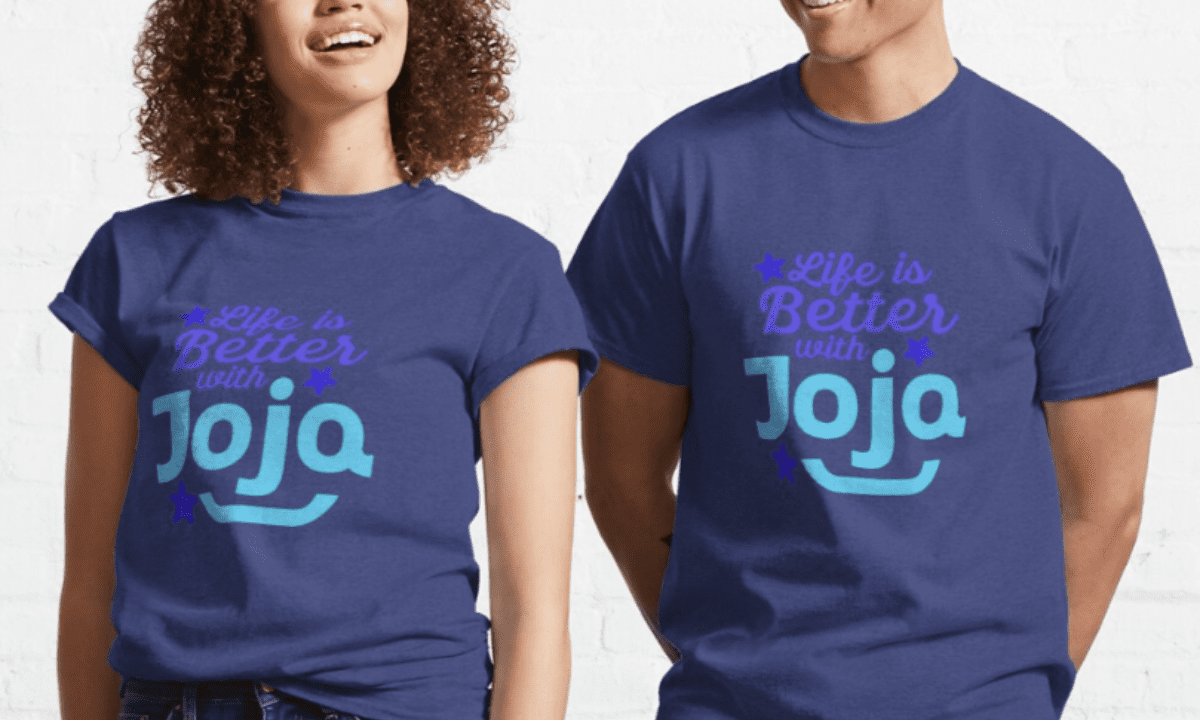 Since some players prefer to shop at Joja Mart, it would be a disgrace not to include a Joja Mart-inspired shirt. When you finally decide to sell the community center to the mega-corp that sounds more like *coughs* Walmart, you'll be greeted with a slogan plastered on this shirt design. 
While I'm obviously biased about the local shop, this Joja Mart shirt has a nice colorway. I love how the artist put thought into the text's font, details, and blue hues. Not into blue? Redbuddle's got you covered! Like any Redbubble shirt, you can pick between a range of different colors, from bright reds and yellows down to blacks and greys.
Pros
You'll have more than a dozen varieties of color and style choices. 

The material is made from 100% preshrunk cotton.
Cons
Not great for people who want to flaunt their figure, given its boxy fit.

You just sold your soul to the corporate life you just ran away from!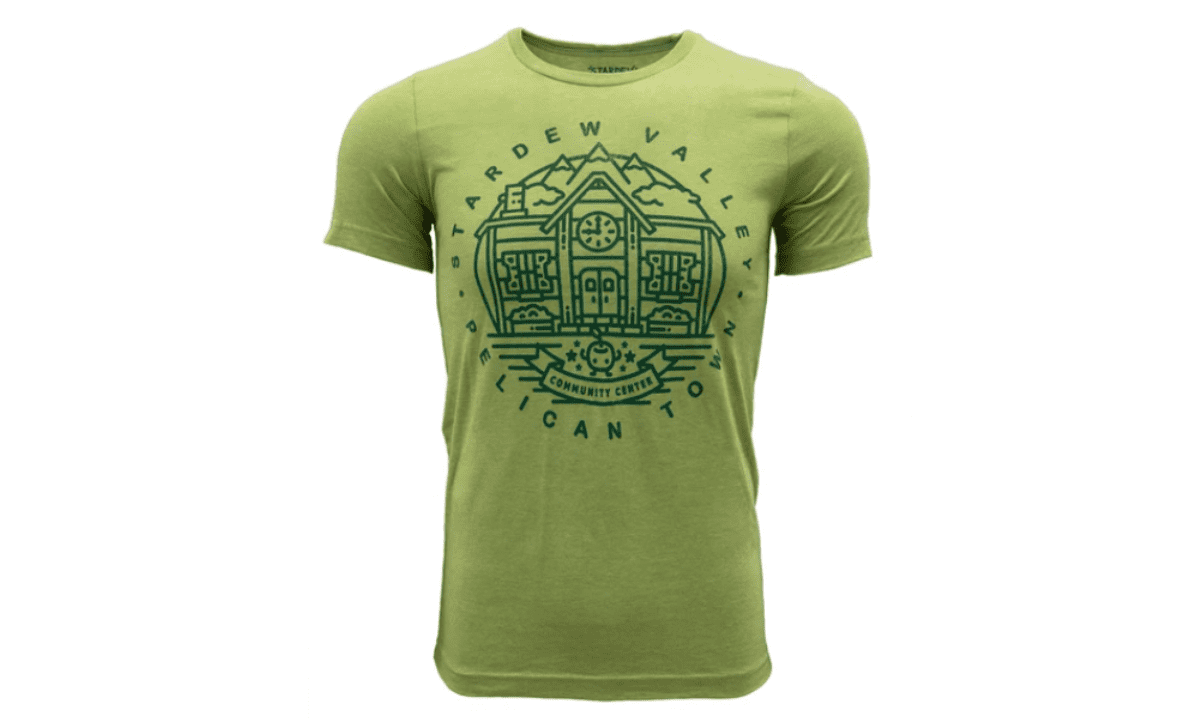 Completing all the bundles in the Community Center is equally satisfying and rewarding. After all, you have to get involved—by foraging for seasonal items, fishing, collecting minerals in the mines, harvesting crops, and artisan goods. It's truly a hard day's work, and you should buy something to commemorate it! 
This shirt is the best purchase you can ever make to reward yourself for a job well done. The artwork just pops. The crisp and defined lines of the community center look really neat. What's more? The Junimo in the middle of the art adds to the design's overall appeal! 
Pros
Cute artwork and subtle details featuring a Junimo, plus the sparkly stars.

The design doesn't clash with the shirt's color. 

It's an officially licensed merch designed by Brandom Wilhem.
Cons
It's always low on stock. There are only four shirts available to purchase as of writing. 

Ever thought of having in-game kids? While they don't offer any added benefits, I'd still love to believe that having children in SDV completes the whole experience. It also unlocks different easter eggs, but so much for that! 
While scouring for the best Stardew Valley shirts, I find this cute store selling SDV-inspired onesies. You might not be able to clothe your kids in-game, but what's stopping you from turning your little one into an SDV geek? Start them young, as they say. 
FAQs
Question: Where can we Buy Great Stardew Valley t-shirts?
Question: How Much Would an Official Stardew Valley Shirt Cost?
Answer: An officially licensed SDV shirt typically costs anywhere between $25 to $32. On the other hand, a fan-made shirt can be as cheap as $15. 
Question: How Should I Choose my First Stardew Valley t-shirt Merch?
Answer: Pick a simple and subtle SDV tee! With overwhelming designs available on the internet, you can never go wrong with a casual, everyday shirt to wear. Before choosing a specific design, make sure the shirt's color suits you well. 
What's Your Favorite SDV Tee?
The best way to celebrate a decade of a beautifully relaxing game like Stardew Valley—aside from playing it for endless hours—is to buy their official merch and support the artists. I find myself falling in love with a couple of designs that I can't even pick one favorite. 
How about you? Do you have one favorite? I bet you're also eyeing at least two designs on this list. Share your top picks with us!