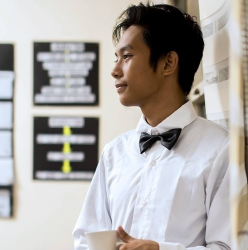 Latest posts by Arthur Monteclar
(see all)
One can vividly recall the early days of Stardew Valley—the adorable farming simulator game that gives you an awestruck wonder despite its seemingly simple game mechanics. While most fans loved the game because of the farm life aesthetic, it offers more than that. It draws you back to the basics of building a new life in a new town. And, of course, that includes making friends and finding a life partner.
So, how would you build a relationship? Who are your potential marriage candidates? Can you also start a family and have kids in Pelican Town? If you're curious to know all the answers, read on!
Bottom Line Up Front
A Pelican Town marriage enhances any SDV game. Most of the fun is building friendships around town and eventually settling down. You've got 12 NPC characters to choose from, which can also be an overwhelming yet interesting pursuit.
As you get to know the characters, you see past first impressions and develop affinity and kinship towards their struggle and dreams–one of the most heart-melting moments SDV offers. Married life also gives us a deeper perspective of our spouse, unlocking several more heart events.
 This guide will explore everything you need to know about marriage in SDV. Let's explore everything you need to know to swoon and marry your favorite bachelor/bachelorette. I'll also share some valuable insights on dating, starting a family, and even divorcing your partner.
Marrying an NPC: Where to Start? 
Step 1: Know All the Marriage Candidates
Yep, just like in real life, you will meet and talk to the single townsfolk in Stardew Valley (i.e., the "getting to know" phase). It's practically a step less than dating, where you get to know the bachelors and bachelorettes. 
There are 12 potential partners to pick and date before you marry them. Each character is uniquely interesting with their own beautifully written backstories. You'll meet six bachelors and six bachelorettes: 
Bachelors
Bachelorettes
While I'd hate to categorize them in these labels, knowing their personalities right off the bat might help you find the right partner. However, it's best to keep an open mind! As you get to know these characters, you'll probably realize they're more than what meets the eye.
Step 2: Increasing Friendship Level
You'd start with zero friendship points with all the marriage candidates. To increase this and win over your potential partner, you can either: give them gifts, perform quests, talk to them every day, or even invite them to the festivals.
Giving Gifts

This is the easiest way to raise your heart level with a potential partner. You can give two weekly gifts and an extra present on their birthday. Before handing any item to your potential spouse, consider their preference.
A loved gift will yield an additional 80 points; conversely, a hated item will cause a deduction of 40 points. Interestingly, birthday gifts will count for eight times the usual friendship points. Every 250 friendship points will result in one heart level closer to winning over your favorite marriage candidate.
If you have tons of high-quality items in your storage box, I suggest giving them too since they can have an additional multiplier to the friendship points you'll receive.
Performing Quests
Completing the quests will earn you rewards and the good graces of your potential partner. Aside from that, it's the best way to get to know them too. Just by meeting all the townsfolk in Stardew Valley, you get to earn 100 friendship points with all the villagers. 
Most quests, especially story quests, give you the opportunity to learn more about the bachelor or bachelorette. In some cases, it can even yield one friendship heart. 
You can view all heart level meters on the social tab of the game. Increasing friendship points also means building your friendship hearts with the character. While doing so, you'd also get to know more quirks and personalities. It's always exciting to witness a cutscene from any character, especially your potential spouse, right? 
Step 3: Dating and Starting a Relationship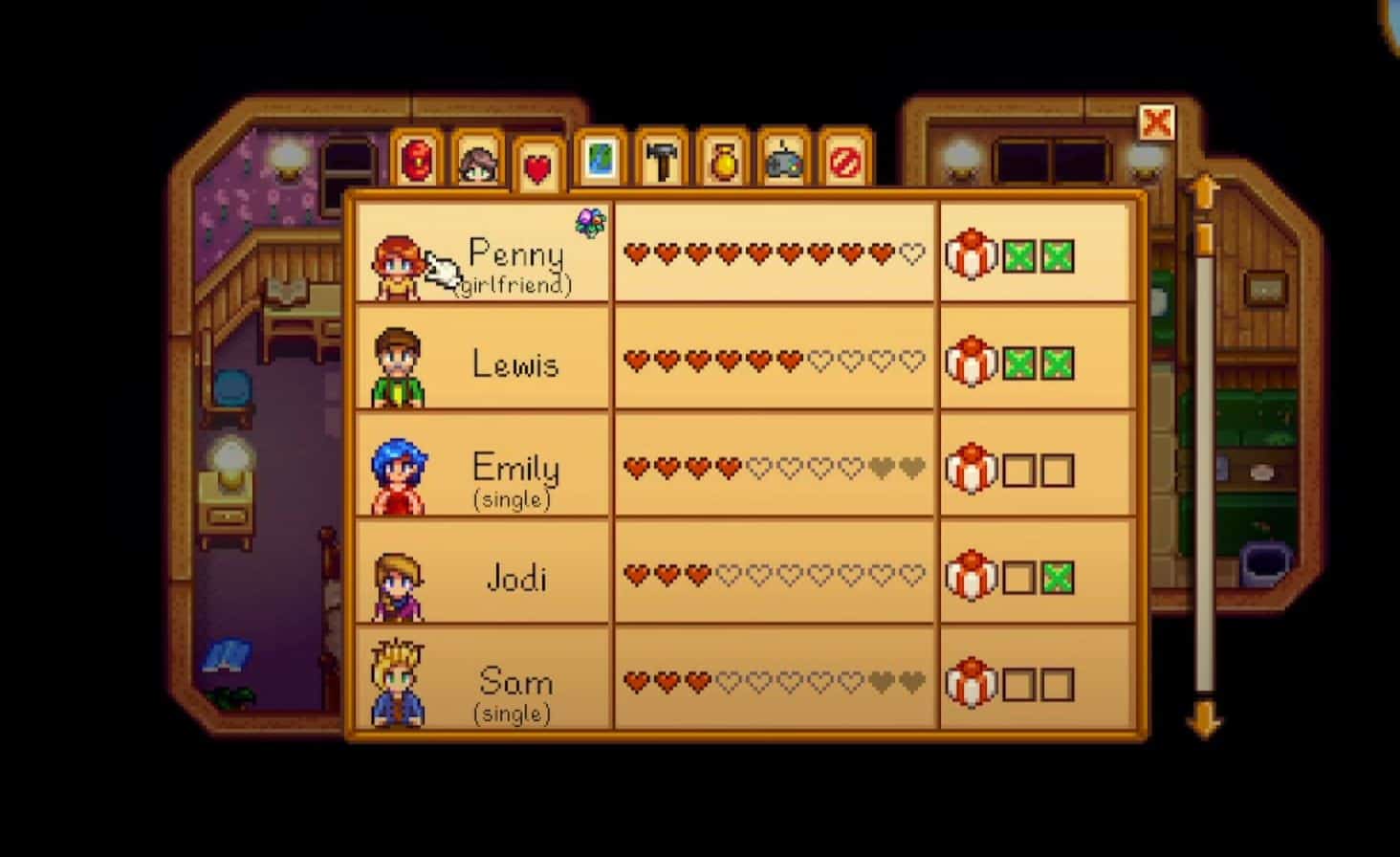 Having at least 8 friendship hearts with any marriage candidate is considered dating. Finally, you can make this official. Before that, you will receive a letter from Pierre stating that it is a local tradition to give a bouquet to indicate your romantic relationship.
At this point, you can give any bouquet to your preferred single villagers amid gender. You won't receive any penalty for dating multiple people too. Giving the bouquet also lets you further your friendship with the villager since it removes the grayed-out friendship hearts. The single villager will also be labeled as "boyfriend/girlfriend" in the social tab menu.
Just be careful; all your girl/boyfriends will certainly give you a "cold shoulder" for a week once you get caught dating around. A Grout Heart Event involving an interesting cutscene will prompt you once you get caught. 
Step 4: The Proposal & Wedding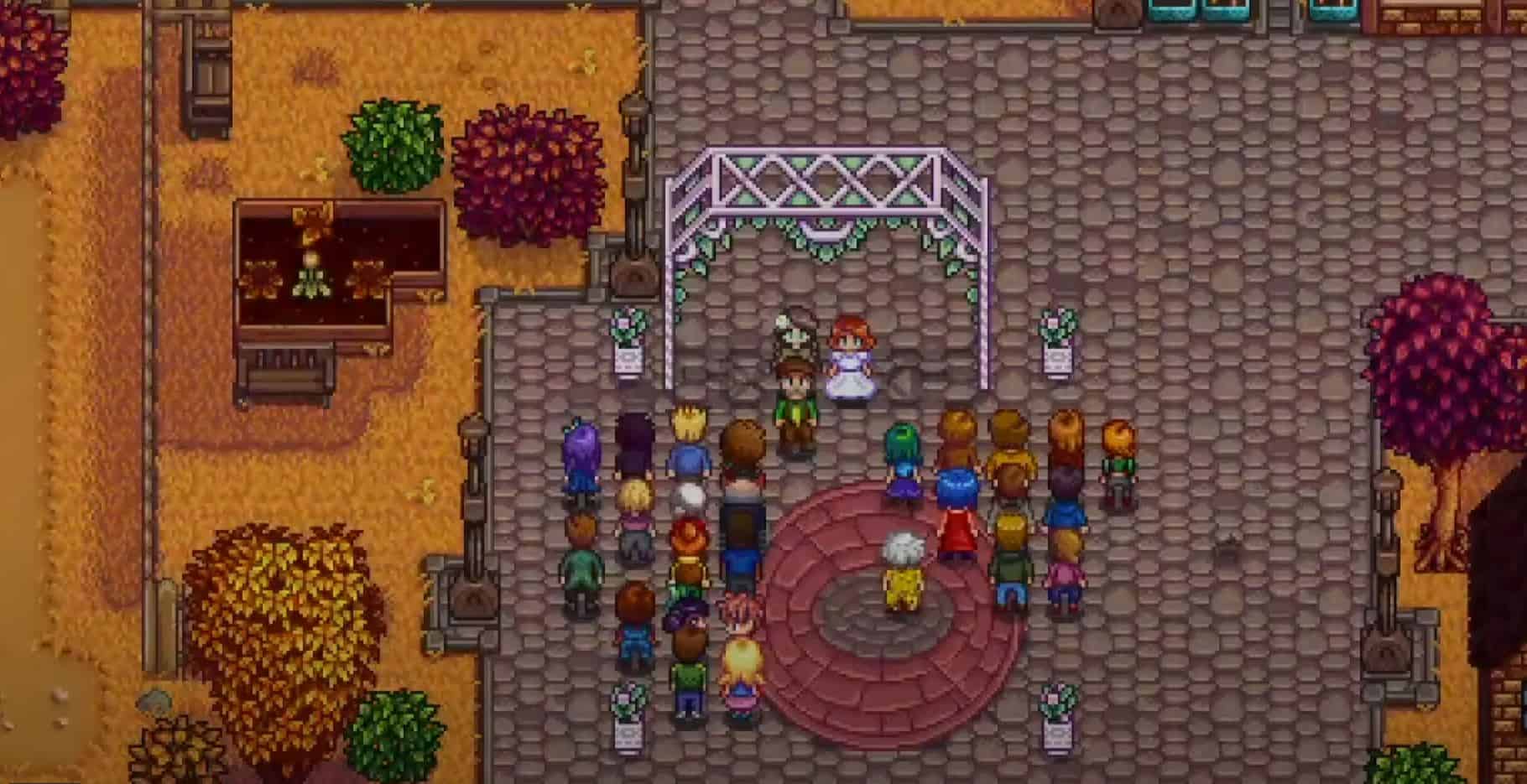 Marriage is definitely within your reach; all you have to do is propose. What's quite surprising –yet seemingly fitting for the game– is you won't have to bend on one knee and give your boyfriend/girlfriend a ring. Instead, you'll have to give them a Mermaid's Pendant.
Once you've reached 10 friendship hearts with your desired single villager, the Old Mariner will be on the eastern side of the Beach. He will offer to sell a Mermaid Pendant for 5,000g. You can give this to your intended just like any other gift. Beaming in blissful happiness, they will agree to marry you. 
You won't have to stress about planning the wedding far from what happens in real life. In fact, a cutscene of the marriage ceremony will play just three days after the proposal. Despite the lack of planning, it's a solemn and heartwarming occasion where all the townsfolk gather. 
After the wedding ceremony ends, you and your new spouse will be waiting outside the farmhouse's porch early in the morning–all smiles, as you start a new chapter of your life together. 
Married Life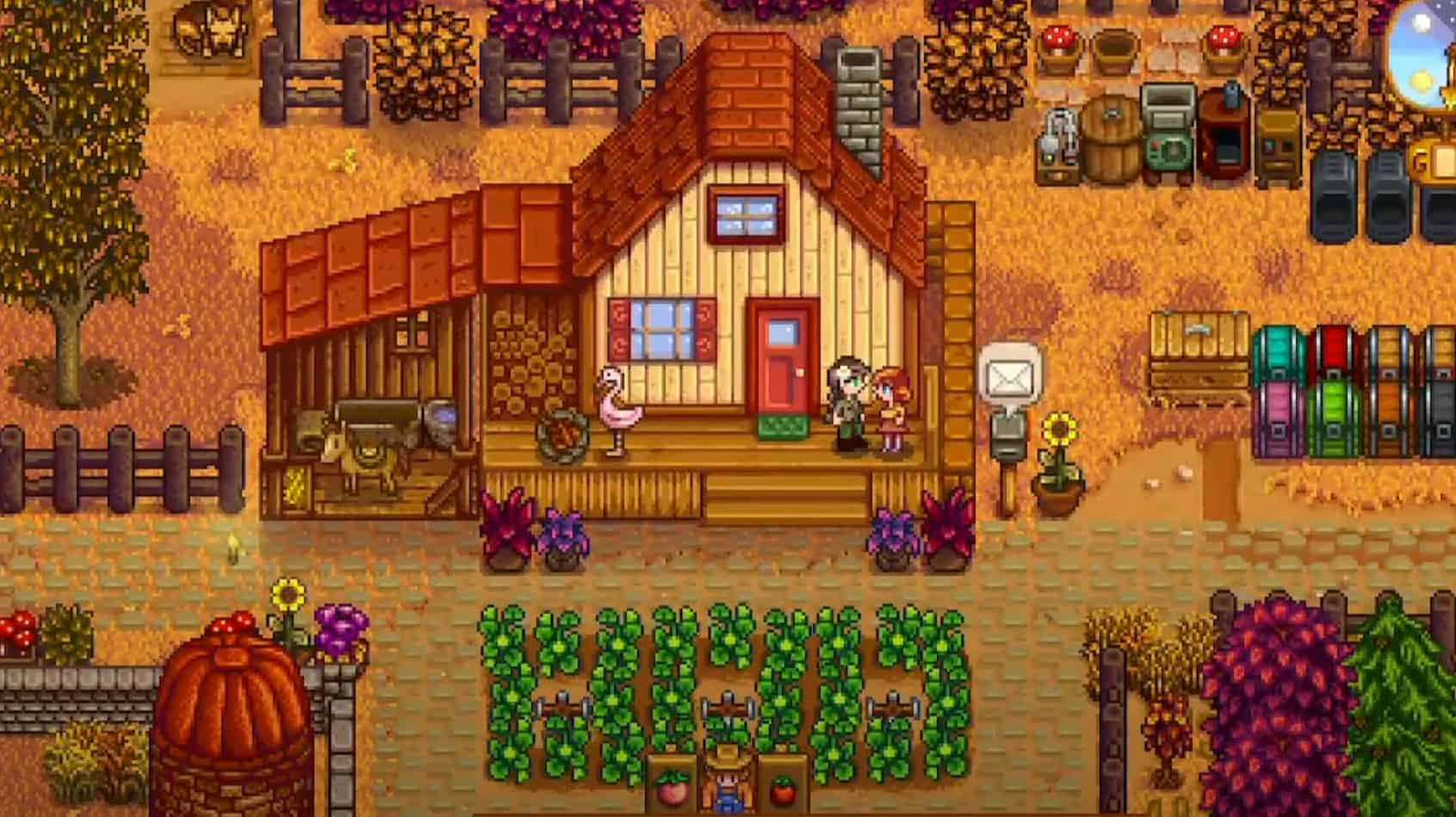 You're finally married. Everything seems to be better this way! You've got your partner living with you in the farmhouse. However, that doesn't mean you can't get to know your partner even more. With marriage comes new and exciting discoveries as your partner's maximum heart levels increase to 14 from 10. Interacting with your partner and keeping them satisfied offers a lot of benefits.
It was stunning to see them help around the farm. I never thought they'd make meals, feed the animals, or fix things around the house. It's a sweet gesture that would make your heart melt.
Having a Haven for Your Spouse
Of course, your partner will make themselves at home in the farmhouse. They will create a unique "spouse" room next to your bedroom. The spouse room caters to their interests before your marriage. Aside from the spouse room, they'll also set up a tiny space outside the farmhouse for their favorite outdoor activities.
Starting a Farmer Family
Ready to level up your married life? Planning to have kids? You have the option to have children only if you have a nursery in the farmhouse.
In Stardew Valley fashion, your spouse will ask you if you want kids, and you can either respond "yes" or "no." After 14 days, your baby will appear in the crib. You can have up to two biological children with your spouse. Same-sex couples can adopt a baby too.
Having Help Around the Farm
One of the major perks of getting married is having help around the house. Your spouse will definitely make your gaming experience better. 
Constantly interact with your partner and appreciate them by giving gifts so they'll occasionally help feed the farm animals/pets, water the crops on the farm, repair broken fences, and give valuable gifts. 
Who's Your Pick: Marriage Candidates Ranked From Easiest to Hardest
Are you still mulling over the NPC you want to marry? While you might have your first impressions and early favorites, there are a lot of factors–availability, schedule, accessibility on gifts–to get serious with your date. That's why I've ranked all the bachelors and bachelorettes from easiest to hardest. 
Bachelors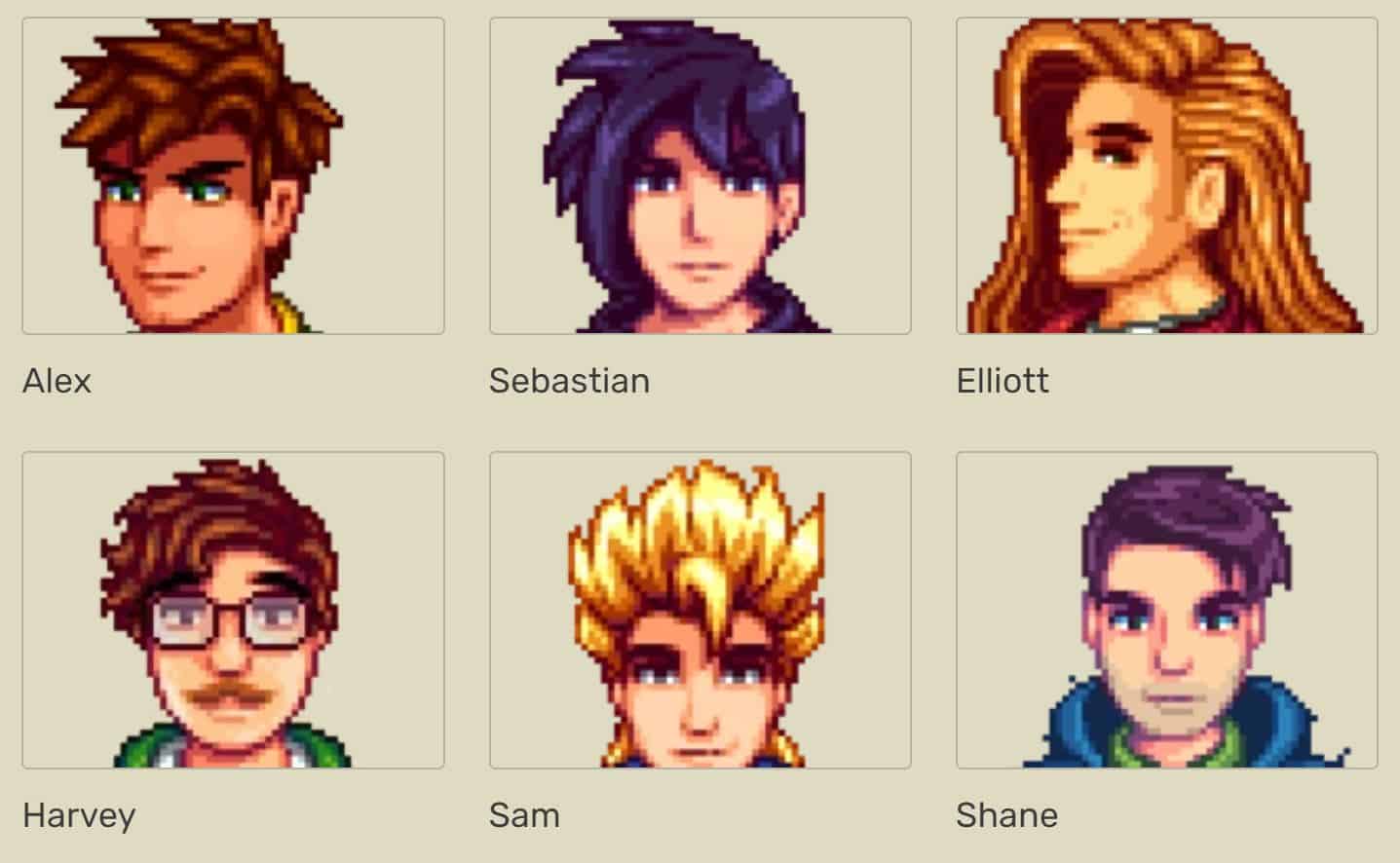 1. Shane
There's no doubt that Shane is the easiest person to date and romance in the game. He tends to visit the same places as Marnie's Ranch, Joha Mart, and The Stardrop Saloon, so you won't have to run around town to find him.  
Other than that, his well-loved gifts are easy to acquire. Two (e.g., Pizza and Beer) are available at Stardrop Saloon daily. You can quickly rack up friendship points with all these factors with him in the first month. 
2. Sam
The charming and friendly Sam is also one of the easiest bachelors to romance. While he isn't a creature of habit, you can easily find him lurking in front of his house, in Joja Mart, or at Stardrop Saloon. 
Some of his well-loved gifts might be more difficult to obtain, but he also likes Pizza–which you can easily buy from Gus.  
3. Sebastian
My favorite anti-social and basement-loving pal, Sebastian, is third on the list. Unlike Sam and Shane, most of his well-loved gifts are hard to make or find. Frozen Tear only appears on floors 40-79 in the Mines. You can only obtain Void Egg during random events, making it one of the rarest items in the game. 
Some easier items, like Sashimi and Pumpkin Soup, require specific recipes and a fully functioning kitchen. Ironically, his schedule isn't as difficult as his well-loved gift. He usually hangs out in his room; when it's raining, you can also visit him at the docks.
4. Elliot
Given Elliot's crazy schedule and difficult well-loved items, he is quite challenging to please, which lands him in the fourth spot on this list. He loves to be everywhere, whether it be by Willy's Shop, The Saloon, The General Store, Museum, or even by the bridge to the beach.
Truth be told, he is quite picky with everything. He might have an extensive list of favorite items (i.e., Lobsters, Duck feathers, Crab Cakes, and Pomegranates), but they're usually not an available early game.
If you want to swoon, Elliot, your best bet would be befriending Willy and triggering his 5-hearts event, where he'll sell unlimited Crab Cakes in the Saloon for the next three days. You can quickly stock up on as many Crab Cakes to give to your potential lover. You can also test your luck by putting Crab Pots in the ocean to catch some Lobsters.
5. Harvey
Harvey is definitely the busiest among the bunch, with little to no free time during the day. Being a doctor in Pelican Town, it's no wonder why you couldn't easily approach him. This is also the reason why you could hardly interact with him. It's funny how he lives by the stereotype that "doctors are hard to date." 
Interestingly, Coffee, one of his well-loved items, is readily available in The Stardrop Saloon for a great deal! Most of his liked items are obtained through foraging as well. If you want to interact with him, visit the Clinic or the park behind it. 
6. Alex
Considering all factors, Alex still hits the bottom of my list: being the hardest bachelor to date. You might argue that his schedule isn't as packed as Harvey's or Elliot's, but he has the fewest number of loved gifts. Alex is a hard guy to please with only two favorite items.  
He's not the perfect marriage candidate for those who want to pursue someone early in the game. Both his well-loved gifts require a fully functioning kitchen, a coop, and a barn if you plan to make them. However, they are also RARELY available in the Stardrop Saloon's rotating stock or Travelling Merchant. 
Most of Alex's heart events also have weather or seasonal requirements, so you have to wait for the perfect conditions to unlock these events. 
Bachelorette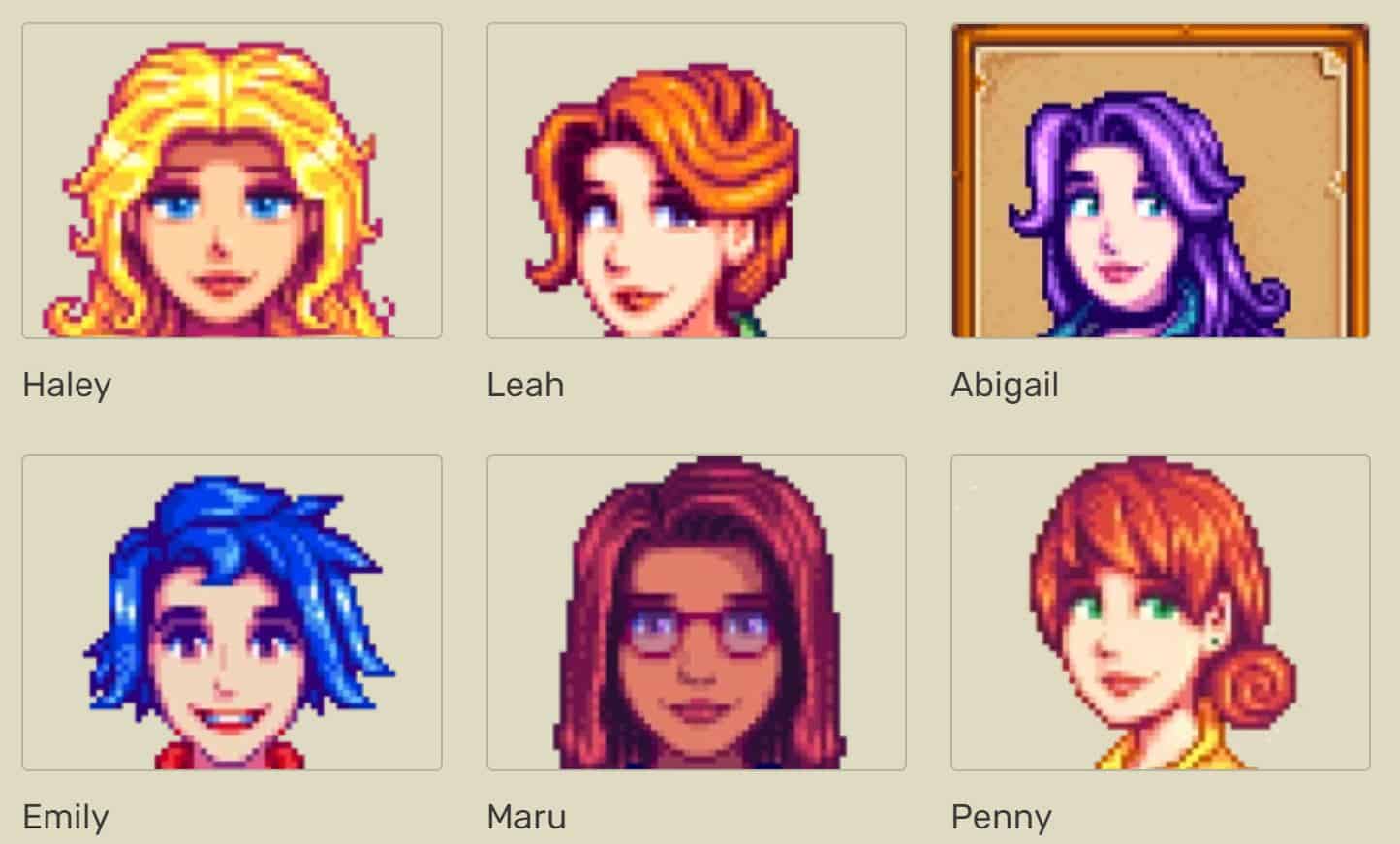 1. Leah
If you're a night owl, Leah's the perfect gal. She's active most nights and can be found at the Saloon almost every day. When she's not in the Saloon, you can check whether she hangs out on the docks, at General Store, or even at the Tide Pools. 
What makes her on top of my list is because of her love for DAFFODILS; it's literally the easiest item to forage around town! Aside from that, you can also buy her a nice salad from Gus. You can rack up friendship points just by giving her these favorites. 
2. Emily
Dating Emily surely is a fun and exciting experience. Finding her is pretty easy since she also has a fixed schedule. You can visit her at the Saloon, where she works six nights a week. On Tuesday afternoons, she also works out with the girls in Caroline's place. 
When it comes to gifts, she has a knack for gemstones like Topaz, Ruby, Jade, Emerald, Aquamarine, and of course, Amethyst. All these items are abundant in the mines with little value. Raising friendship points through these gems is a worthwhile investment, especially if you want her to be your end game. 
3. Penny
Among all the bachelorettes in town, Penny is definitely easy to find. She's a creature of habit and loves to spend most of her time following a strict schedule. 
She also has an extensive list of well-loved items, but not all of them are not readily available. Melons, Emeralds, and Sandfish are the easiest items to obtain. 
4. Abigail
Abigail is a true-blue adventurer! You can chance upon her in different places across the town, which is actually kind of tricky for newbies. Like Elliot, she hangs out in tons of spots, including her dad's shop, Robin's Workshop, the Saloon, by the Train Tracks, Rothe Mountain Lake, or even outside the Wizard's Tower. That's why she deserves the third spot on this list. 
Most of Abigail's well-loved gifts aren't easy to obtain since they require several ingredients and certain recipes. Among the comprehensive list of favorite items, only two of which are readily available: Pupperfish and Amethysts. In the whole town, she's the only gal I know who eats Amethyst like it's a delicious snack. 
5. Haley
Unlike her sister, Emily, Haley is one tough gal to please. She's quite superficial and materialistic, which makes most of her well-loved items challenging to obtain. While she doesn't have an extremely sophisticated taste, her favorites, like Pink Cake and Fruit Salad, are rarely sold at the Saloon. 
Some of her easy gifts are Coconuts and Sunflowers; these items are available throughout the entire Summer. It's best to stock up on these items, so you won't have difficulty raising her friendship points
6. Maru
Last on the list is Maru, another medical practitioner, and a scientist. She is a total package with her witty antics and classy looks. However, she rarely has enough time to date you, too, because of her hectic schedule. You'll find her in the Clinic working as a nurse or in her lab with Demetrius.
Other than that, she has the most complex and expensive gifts, such as Gold and Iridium Bars, Battery Packs, and Diamonds–she'll probably use these items for her creative inventions. If you really want to pursue Maru in a somewhat "cost-effective" way, stock up on as many Cauliflowers and Strawberries as possible during Spring. This way, you have a handful of gifts readily available all year round.
Not All Rainbows and Butterflies: Exploring Jealousy, Divorce, and Marital Problems
Married life feels more natural with such nuances after "happily ever after" in Stardew Valley. In fact, your spouse could eventually get jealous when you treat other single villagers–whom you've given bouquets–with their loved gifts.
A jealous spouse also leads to a higher chance of friendship decay and a demerit of 30 friendship points. You'll definitely know your partner is jealous because the next time you speak to them, they'll angrily respond, pointing out the gift.
Aside from jealousy, you might also encounter your spouse complaining about the mess in the house. They're not shy to share their opinions on the clutter and would even give you snide remarks. Kissing your spouse at this time will also lead to them getting extremely annoyed by your actions.
To avoid this, always be sensitive to your partner's needs. Perhaps, keep their path free from any obstruction and the kitchen clean.
Multiplayer Marriage: How Does It Work
Yep, you can marry another player in Stardew Valley. However, it's not as straightforward as it seems! Unlike single-player marriages, you won't have to swoon other players to certain heart levels.
There is no friendship meter for other players in the social tab. This only means you can tie the know with any other player whenever you're ready. The only thing left to do is propose–this time with an actual wedding ring instead of a Mermaid Pendant.
Purchasing the Recipe
Before getting down on one knee and asking for another player's hand in marriage, you must purchase a wedding ring recipe. You can buy this anytime from the Travelling Cart for only 500g.
While the recipe is not expensive, the resources and ingredients (5 Iridium bars and a Prismatic Shard) needed to craft it are quite rare. I'd even think twice about using such resources for this pursuit. It's best to either wait well into the game before spending it all on a ring. Don't rush yourself into this multiplayer marriage.
Crafting the Wedding Ring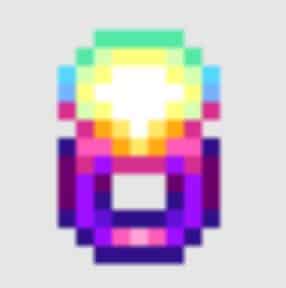 Once you have the wedding ring recipe, you can start collecting the ingredients. It won't be easy, for sure. Iridium bars and Prismatic Shards are among the hardest items to obtain. Here are some ways to snag these items:
Where to Get Iridium Bars
Buying from the Travelling Cart for 3,000 to 5,000 gold

Furnace: Smelting 5x Iridium Ore and 1x Coal

Slained Shadow Shaman and Brute (0.2% chance)

Droppings from Iridium Bats (0.8% chance)

Slained Purple Slimes (0.9% chance)
I suggest spending most of your time in the Dessert's Skull Cavern, where you can find geodes and slay slimes and monsters. If you're lucky, you can chance upon them in the treasure rooms too.
Where to Obtain Prismatic Shard
Obtained from Iridium Nodes in Volcano Dungeon, Skull Cavern, and Quarry

Found in Fishing Treasure Chests (0.014% chance)

Slained Brutes, Shamans, Serpents, and Mummies (0.1% to 0.05% chance)

Found in the Treasure Room at Skull Cavern (4% chance)

Obtained from Omni Geodes (0.4% chance)
There are tons of ways to obtain these items, but the chances are also absolutely slim. More than anything, these items actually play an important role in enhancing your SDV experience, but whatever floats your boat. If you really want to get married to another player, who am I to object?
Getting Married
Engagement period and wedding preparations aren't a thing in Pelican Town. You won't have to wait for months to tie the knot. Three days after the proposal, everyone in town will gather a the town square to witness your wedding ceremony. This is practically the only thing similar to single-player marriage.
A Testament of Love: Receiving a Stardrop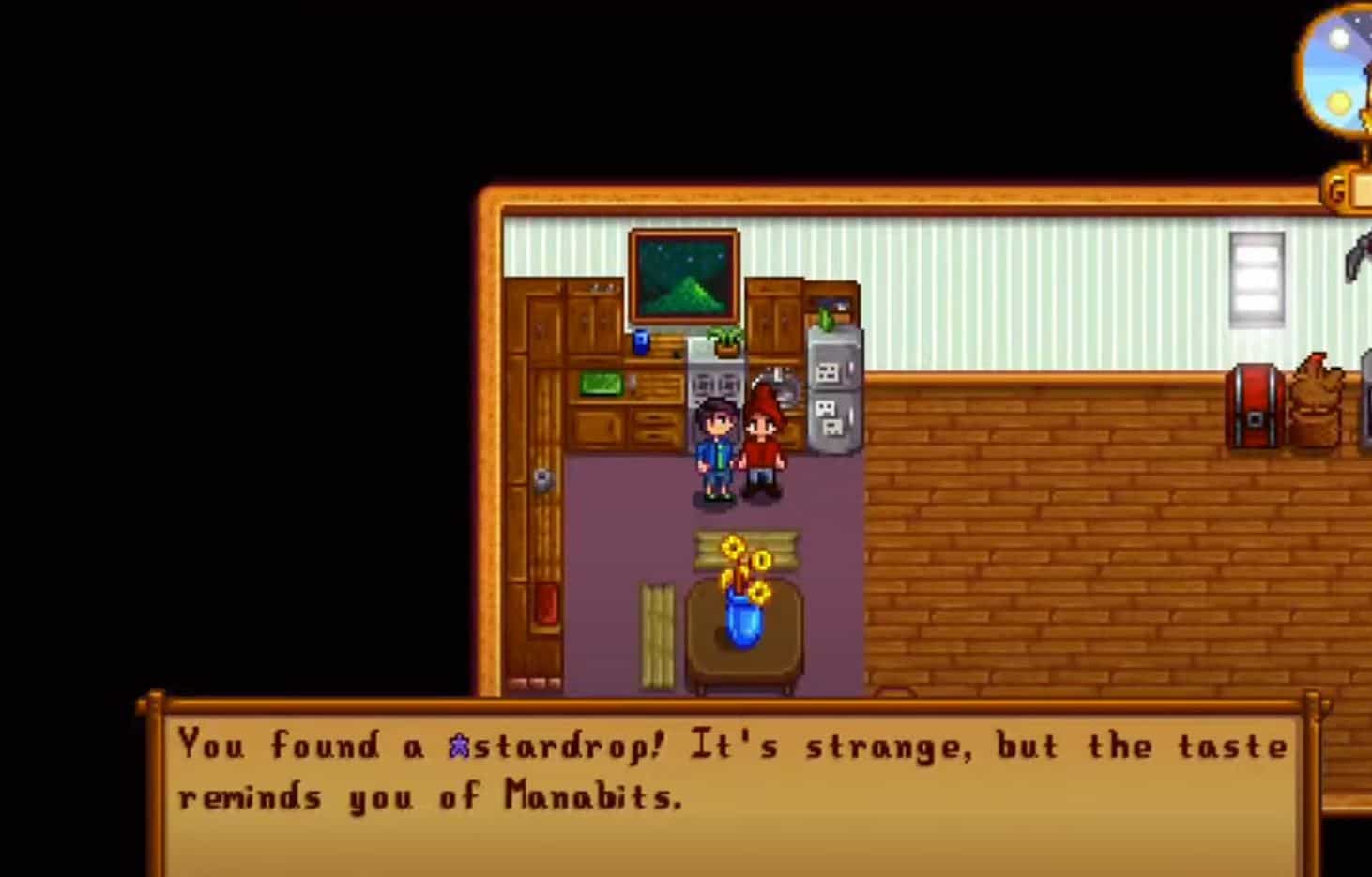 Having help around the farm is truly an incredible perk of having a spouse. I love waking up in the morning, knowing my spouse will probably surprise me with a hot meal or a lovely gift. However, the ultimate gift your spouse can give is a "Stardrop."
A Stardrop is one of the most valuable items in the game since it is a permanent buff that boosts your energy by 34 points. To receive the Stardrop, you must increase your heart levels with your spouse to 12.5 hearts. In a multiplayer game, you both receive a Stardrop in the mail. 
Divorce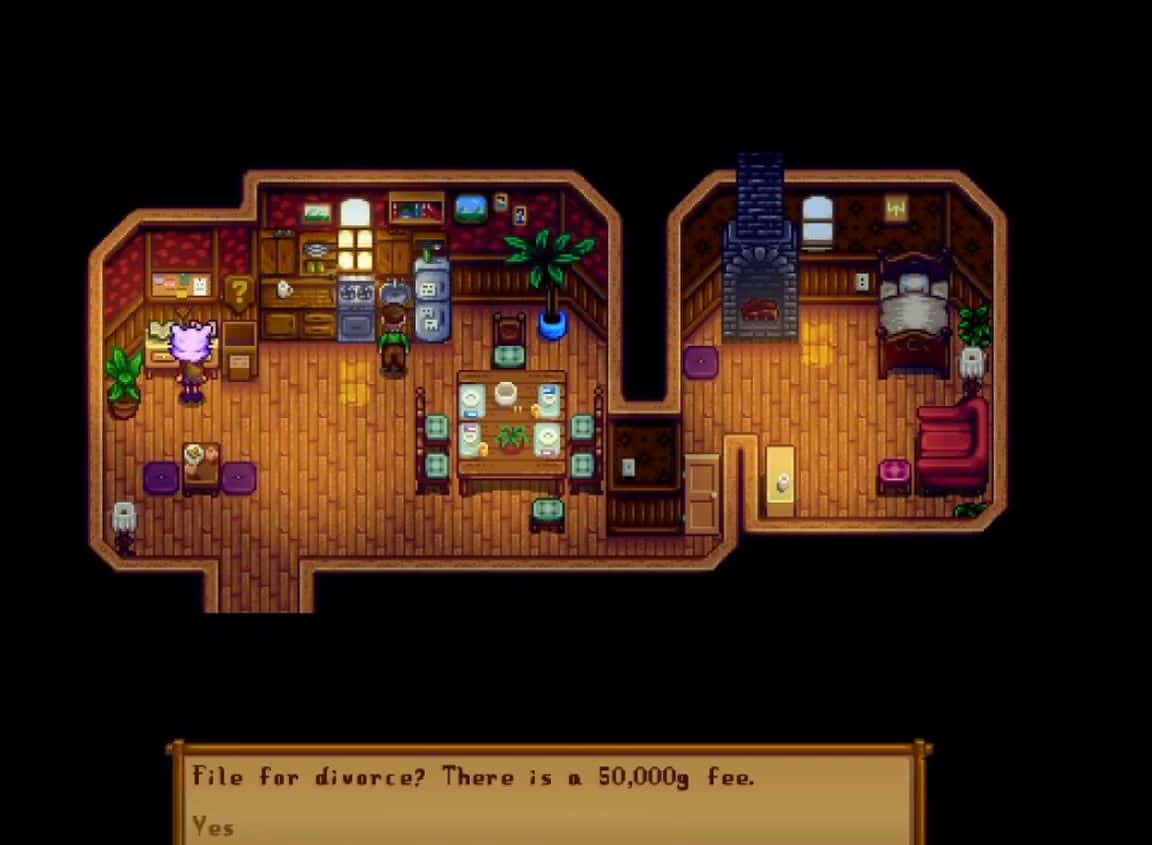 Let's be realistic; sometimes, married life isn't what you wanted, or things didn't go how you expected them to be. Perhaps, you want to get to know other villagers or stay single again. Whatever it may be, it's possible to divorce your spouse in Stardew Valley.
Divorcing your partner is quite expensive, racking at 50,000g. You can file and process your divorce at the Mayor's Manor. Find the small marriage log book next to Mayor Lewis' Kitchen and interact with it.
Nothing is final at this stage yet. If you ever decide to change your mind, you can cancel the divorce before the day ends. When you decide to pursue the divorce, your spouse, their room, and the outdoor area will disappear the next day.
Remember that your now "ex" spouse will harbor resentment and hatred towards you. They will probably say negative sentiments and won't accept any gifts from you. If you have kids from the marriage, they will remain at the farmhouse.
Stardew Valley Marriage: FAQs
Question: Can you break up with your girlfriend/boyfriend?
Answer: Yes, you can! All you have to do is give them a Wilted Bouquet. To obtain the Wilted Bouquet, simply buy an ordinary bouquet from Pierre and place it in the Furnace.
Once the bouquet dries up, you can give it to your boyfriend/girlfriend. Giving a Wilted Bouquet marks the end of the relationship and causes a significant decrease in friendship points.
Question: Can I make Krobus my partner/spouse?
Answer: Given his interesting backstory, many players would want to marry Krobus, the friendly shadow monster. However, this might not be possible–though–Krobus can definitely live with you…as a roommate.
As a roommate, he acts similarly to any spouse would. Learn more about him in this guide.
Question: Do my children grow as full-fledged adults?
Answer: NOPE! Luckily, you won't have to deal with angry teenagers sneaking out of the house in SDV. A dream for anyone wanting kids–keeping them cute and at arm's length forever! The children will only grow as toddlers (Stage 4), dashing around the house.
Conclusion: Will You Ever Find Your Happy Ever After in Stardew Valley?
Marriage is a monumental thing, even in Stardew Valley. Some fans think it disrupts their farm life and probably distracts them from being free to do what they want around the farm. If you ask me, I'm a sucker for happy endings! So, go forth, date around town, and marry your Pelican Town crush.
And if you're keen on having a multiplayer marriage, don't let the hard-to-find rare items and ingredients stop you! The joys and benefits of marriage in SDV are truly worth all the struggle. Just don't rush into it, enjoy the process, or else you might skip some beautiful and heartwarming cutscenes along the way.