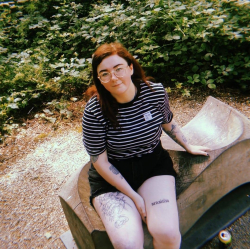 Latest posts by Ella Walsh
(see all)
Stardew Valley is often praised for being wholesome and sweet, and it is one of those games that, when played, makes you feel like you're getting a big hug; you know what I mean? But what is it about Stardew Valley that makes it a comfort game for so many players (like myself) so much so that after a bad day, good day, Wednesday, we find ourselves diving into Pelican Town?
For one, Stardew Valley has an adorable pixelated art style that makes you feel nostalgic and that you're living in a fairly simple time with minimal stress!
Then there is the absolute freedom of being able to explore or not explore any of the available skills that the game offers; for example, for a long time, I avoided fishing (which I now love), and to this day, I'm still not a big fan of crafting. On the other hand, if you want to spend days going down a rabbit hole of decorating your home or exploring the mines, you can do that too!
These things add to the base of the game, but at its core, I don't know if Stardew Valley would be the same without the focus on its characters and their diversity. Not only are the characters all different with different likes and dislikes different backgrounds; they also change over time and have some serious character development (but only if you spend the time getting to know them)
As Stardew Valley is so unguided, much like with the skills available; you could engage consistently with a small number of characters in Pelican Town while completely avoiding others (Haley, I'm looking at you here) However, if you were to ignore characters who at first seem (and are quite rude), you would completely miss on learning a bit more about them, and their point of view and life experiences, and they often become more likable too!
Taking the example of Haley, she is quite an abrasive character initially which can put you off interacting with her, but if you were to give her a chance, you really learn a lot about her and grow to have sympathy for her and maybe even like her! Just like Haley's complex background, we have Shane.
Shane is perhaps one of the most complex and hard-to-know characters in Pelican Town, but that doesn't mean he is not worth getting to know and wearing him down to like you! As you engage with him, you may see that Shane is one of the characters in Pelican Town who needs love and support the most.
Everything that we know about Shane
Shane on the surface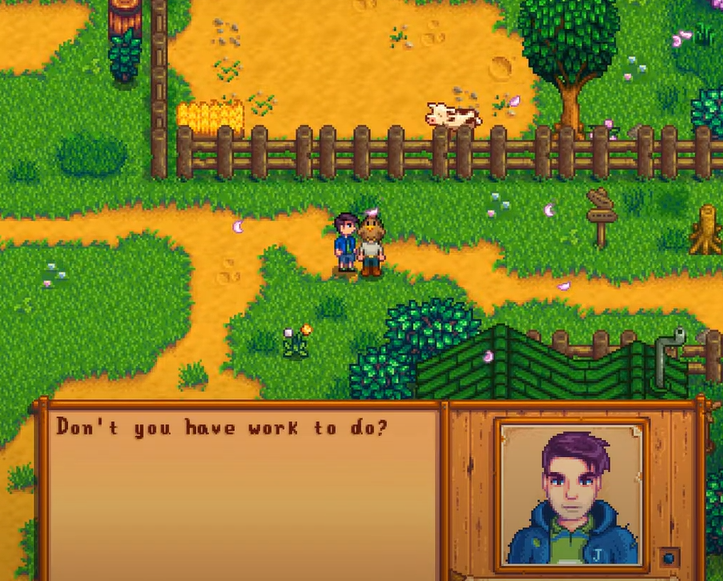 There are two layers to Shane (at least). That is, there is who Shane appears as on the surface, and there are also the more complex and hidden sides to Shane.
On the surface level, here is what we know about Shane from the day that we meet him. Shane is a young man (probably in his mid to late twenties if I had to guess). As with all characters in Stardew Valley, we do not know his exact birthday, including his birth year; what we do know is that his birthday is on the 20th of Spring.
In terms of occupation, Shane works at the dreaded and evil Joja Mart (at least that's how I view them) between 9 am and 5 pm.
In terms of family, Shane's life is a little complicated, and he isn't part of a typical nuclear family. This is the start of unraveling Shanes's complicated past. We don't know anything about Shanes's mother and father, who they are, and why they are not around. What we do know is that Marnie is Shane's aunt, and he is renting a room in her house. This means that Shane resides in Marnie's Ranch if you want to find him.
It gets complicated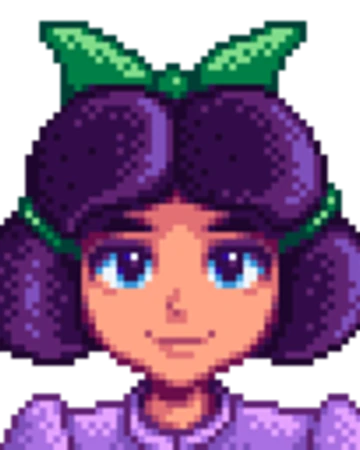 It is later revealed that Shane is a godfather to Jas, which can be a bit of a shocker! In a rather intense cutscene which will be discussed in detail later, you have the option to tell Shane that he is like a father to Jas and that she needs him. As you get close to Shane, you also get glimpses into how much he cares for her.
Shane is a mentally unwell character which is clear when you first begin to interact with him and is often why people avoid him. When you first meet Shane, he is abrasive and rude, often saying things like "What do you want" or "Go away" so I can see why people don't always give Shane a chance.
Your dialogue and interactions with Shane, as well as the situations you come to find Shane in, make it quite obvious that Shane has a negative and reliant relationship with alcohol; which contributes to the depression he is experiencing, and he starts to share some of this with you if you work on your friendship with him.
Shane is also single and, therefore, a marriage candidate; while not everyone's first choice, I'm sure; I believe that once you give Shane the benefit of the doubt and get to know him, he has the potential to be a great partner.
Befriending Shane
Hopefully, I have now convinced you to befriend the complicated, but I assure you; quite loving and friendly Shane. Or perhaps even better, you never needed convincing in the first place! Either way, you are ready to befriend Shane, and one of the best and easiest ways to do this is to regularly interact with him and give him gifts that he loves, likes or is even neutral to.
Giving someone a gift that they love is the most effective way to get to know them and become closer with them as it increases your relationship meter by 80 points. Some gifts that Shane loves include;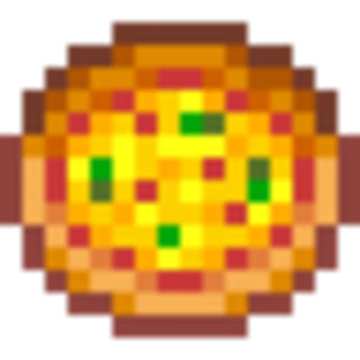 Pizza;

 Who doesn't love Pizza, right? You can either cook the Pizza or purchase it in the Stardrop Saloon depending on your preference and what items and money you have available. To purchase the Pizza, it will cost 600g at the Saloon. To make the Pizza, you will need 1x tomato, 1x wheat flour, and 1x cheese.

Hot Pepper; 

This item can be grown and harvested in Summer only.

Pepper Poppers; 

This is a dish that can be created using 1x Hot Pepper and 1x Cheese.

Beer; 

Unsurprisingly, Shane likes Beer, although I would not give Shane Beer (even though this doesn't change his storyline or put him more at risk). This can be purchased from the Stardrop Saloon for 400g.
Giving someone a gift that they like is also a good way to improve your relationship as it provides you with 45 points in your relationship. Gifts that Shane likes include;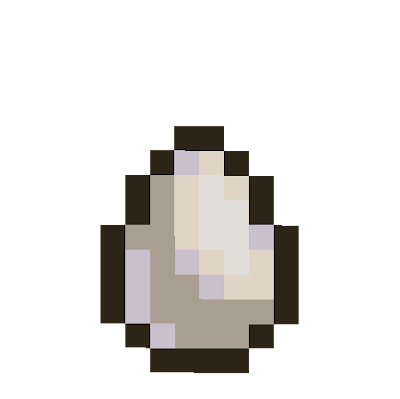 All Eggs

 (but not Void Eggs)

All universal likes

 (but not Pickles)

All Fruit

 (but not Hot Peppers)
You can also give Shane a gift that he is neutral too, which despite the name, does still improve your relationship by twenty points. Gifts that Shane is neutral to include;
All Milk

All Universal neutral gifts
If you are super eager to improve your relationship with Shane, you should take care to avoid giving him a gift that he dislikes as this will set you back and remove twenty points in your relationship bar with him;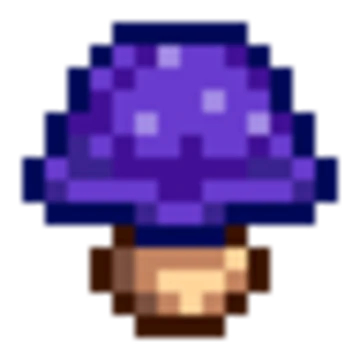 Holly

Mushrooms

; including Common, Chanterelle, Magma, Morel, Purple Mushroom

Snow Yam

Ginger

Winter Root

Seaweed

Leek

Dandelion

Hazelnut

Wild Horseradish

Daffodil
Similar to giving gifts that someone dislikes, giving Shane a gift he hates reduces your relationship even more! It will reduce your friendship by 40 points, and so you should avoid giving Shane any of the following;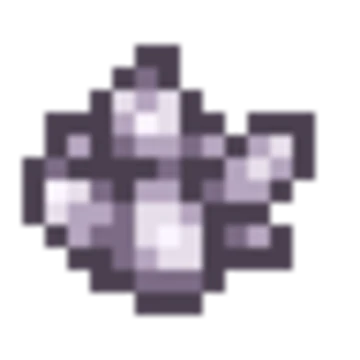 Quartz

All Universal Hates

Pickles
Dinner and a movie, maybe?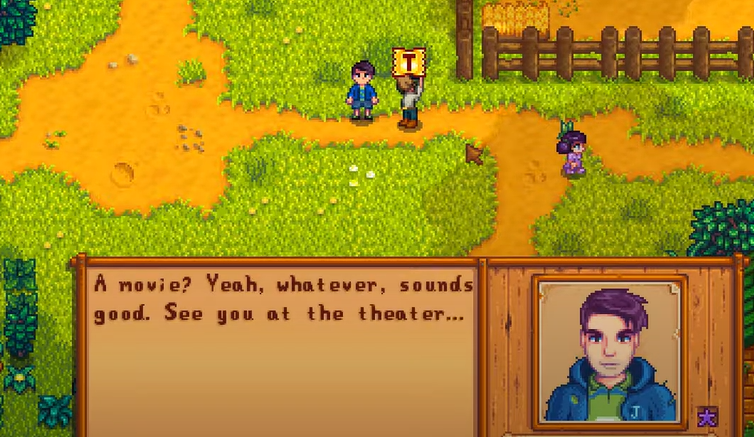 If you finish the Community Centre, you can purchase a Movie Theatre via the Joja Mart; or if you choose to support the Joja Mart and not the Community Centre (but shame on you if you do), you can still purchase a Movie Theatre.
In any case, if you want to get close to someone, especially as a romantic partner, you can always take them on a nice date to the movies! To have a nice time though you need to make sure that the film you are buying a ticket for is liked by the person you want to bring!
Inviting someone to a film they dislike or hate has the same effect as giving them a gift they dislike or hate. For Shane, he loves the following films;
Wumpus

It Howls In The Rain
Shane also likes the following films;
Mysterium

Natural Wonders

Journey Of The Prairie King
Shane dislikes the following;
Zuzu City Express

The Brave Little Sapling

The Miracle At Coldstar Ranch
If you want to push the boat out and go that extra mile for your date, you can also buy them some snacks at the Movie Theatre, but much like everything else, everyone has their likes and dislikes about snacks. Shane loves the following snacks;
Stardrop Sorbet

Personal Pizza

Humus Snack Pack

Joja Corn

Nachos

Joja Cola
Shane dislikes;
Kale Smoothie

Black licorice

Truffle Popcorn

Apple Slices

Panzanella Salad

Cappuccino Mousse Cake
Shanes Schedule
To give Shane a gift, you need to find him first! Luckily he has a set schedule for different times of the year so he should be easy to find!
In spring;
Monday – Friday; Shane is at home and leaves at 2 pm to go to the Saloon and leaves the Saloon at 11 pm
Saturdays; Shane leaves his home at midday and visits Pierres, at 5 pm he then goes to the Saloon.
Sunday; Shane doesn't leave his home
In summer;
Monday – Friday; He goes to Joja Mart at 7;10 AM and leaves at 5 pm. Shane then goes to the Saloon from 5 PM – 11;10 PM.
Saturday; Shane leaves his home at 6 pm and then goes to the Saloon. Shane leaves the Saloon at 11 PM.
Sundays; Shane goes to the Saloon from his home at 6 PM and returns home at midnight.
In fall;
Monday – Friday; Shane goes to the Joja Mart 7;10 AM – 5 PM. 5 PM – 11;10 PM he visits the Saloon and then goes home.
Saturday; Midday Shane leaves home to go to Pierre's. At 5 PM he leaves Pierre's and visits the Saloon until 11 PM.
Sunday; Shane doesn't leave his home
In winter;
Monday – Friday; Shane works at Joja Mart 7;10 AM to 5 PM. Shane visits the Saloon 5 PM – 11 PM.
Saturday; Midday Shane leaves home to visit Pierre's Store.  At 5 PM he leaves the Store and goes to the Saloon, he then leaves the Saloon and heads home at 11 PM.
Sundays; Shane doesn't leave the house.
Shanes Heart Events
As with all characters in Stardew Valley, as you get to know them and your relationship meter increases, you will have what we call "Heart Events," which are milestones in your relationship which often involve cutscenes. Shane is no exception to these, and so as you speak with him and give him gifts and reach the larger "hearts" on your relationship meter, you will come across the following;
Two hearts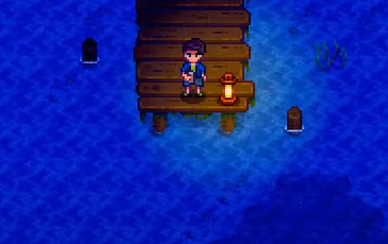 To trigger this event, you need to visit the Cindersap Forest anytime between 8 pm and midnight. When this cutscene triggers, you will drink some beer with Shane and have a rather deep conversation where Shane will share with you how he is experiencing depression and gives you some sage advice to avoid alcohol.
Three hearts;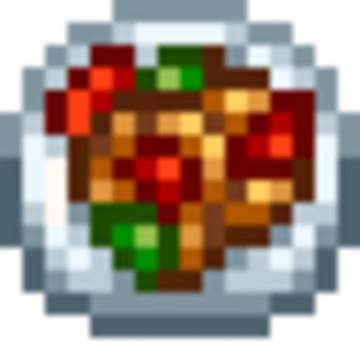 Once you reach three hearts in your relationship with Shane, he will share a recipe with you in the post. He gives you a recipe for a dish that he loves! Get ready to make some Pepper Poppers.
Four hearts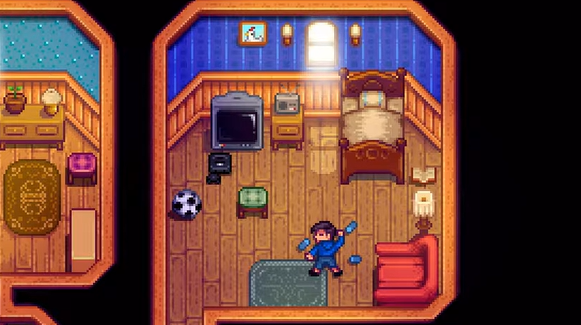 This is the start of some more dark interactions with Shane. To trigger this event, all you have to do is visit Marnie's Ranch once you reach four hearts with Shane. When you enter, you will find Shane unconscious in his room as a result of drinking (as the room is full of empty beer cans).
Marnie pleads with you for help to get Shane up, so you pour some water over him with your watering can. Marnie is slightly harsh with Shane and asks him what his goal in life is, to which Shane darkly responds that he does not plan on being around for long. Unfortunately, however, Jas hears this and becomes upset, which upsets Shane even more, who then collapses to the ground sobbing.
Six hearts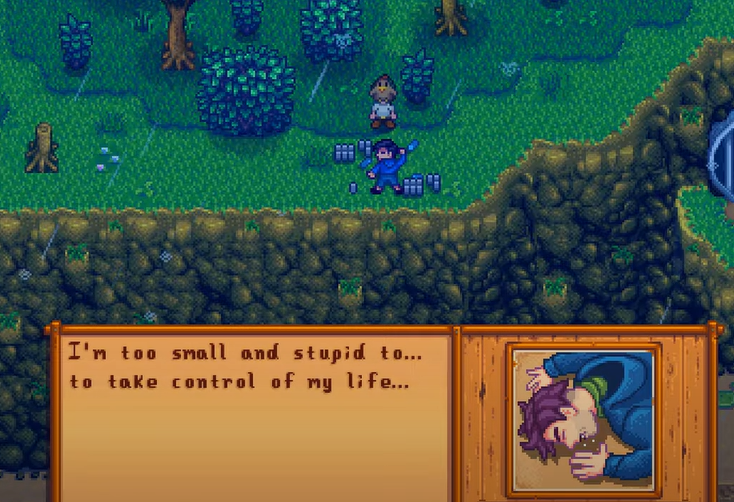 To trigger this event, you need to enter the Cindersap Forest once you have six hearts in your relationship with Shane, but it needs to be raining, and you must visit between the hours of 9 am and 8 pm. In another dark scene, you will find Shane on the edge of the Cliff, with a lot of empty beer cans surrounding him.
This is the first time with Shane that you will present with a choice of responses to Shane asking why he shouldn't go off the edge of the Cliff. The options that you have are;
Because there is too much to live for

It would be a sin

Because Jas needs you

The decision is yours, but I am here for you
Shane then asks you to take him to the hospital, where Harvey shares that he is worried about Shane's mental wellbeing and recommends a counselor for Shane. Thankfully, the next day Shane says that he is going to take Harvey's recommendation to go to counseling. Shane apologizes to you for what happened the night before, and again you have a few options as to how to respond;
You need a serious wake-up call

I'm just happy you're still here

I'm glad I was there to help
Seven hearts part one;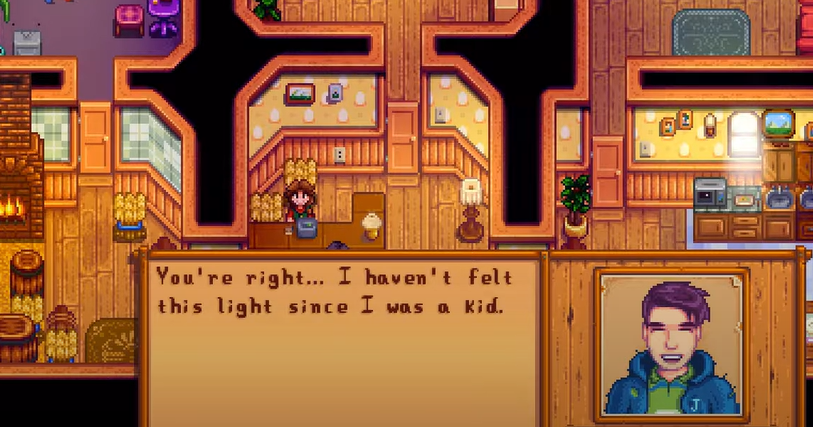 To trigger this heart event, you need to enter Marnie's Ranch while Shane is at home. When this happens, Shane tells you that thankfully he feels happier and mentions that he is not drinking any more as he now knows he has people who can support him and that asking for help doesn't make him weak. He then gives Jas a present of a nice pair of shoes that she wanted.
Seven hearts part two; 
To trigger this heart event, you need to visit the Town between 10 am and 4 pm when it is sunny. In this scene, Shane is filming with Emily and Clint to win a contest for Joja Cola to win 10,000g. Shane wants you to be part of the film and will thank you for doing so.
Eight hearts;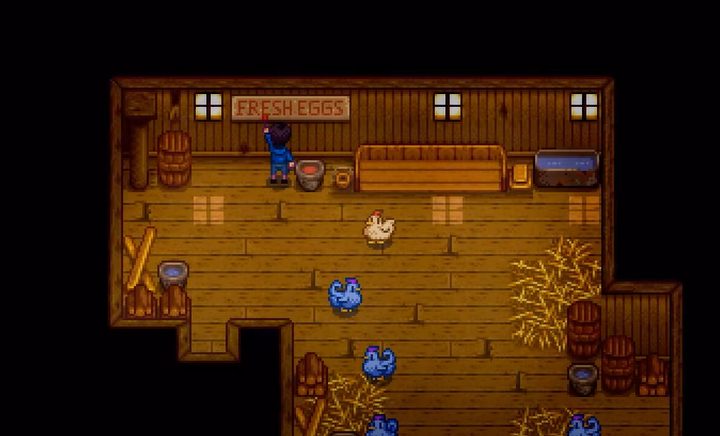 To trigger this heart event, you need to visit Marnie while Shane is home. Jas will then take you into the kitchen, where you will find Shane painting a sign with his chickens surrounding him. He picks up his chicken charlie and tells him his feelings. Shane says he wants to teach Jas about chickens.
Ten hearts;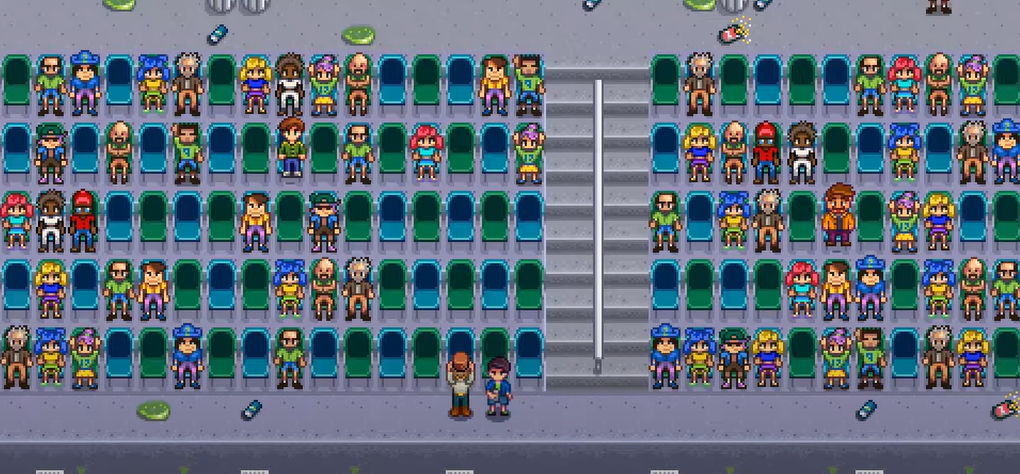 To trigger this heart event, you need to leave your house before 6;30 am, and then you must also visit the bus stop between 4 pm and 6 pm.
In this exciting event, Shane invites you to go see a grid ball team play in Zuzu City. You then need to get a bus with him to the event. During the game, Shane thanks you for helping him get through his issues and asks how you're finding your first game. During the game, Shane gets caught up in the moment and kisses you.
Fourteen Hearts; 
To trigger this heart event, you must visit the Town on any day, but Friday between 8 am and 5 pm. In the scene, you are outside the Stardrop Saloon with Marnie and Jas when Shane leaves, and Marnie is concerned about his drinking and asks that you talk to him.
You need to go into Town the next two consecutive days; when you do, You confront Shane, who becomes upset and goes home. On the third day, you try to catch Shane drinking in the bar but instead enter and see him playing the arcade machine. Shane says that this helps him keep away from alcohol; you then have the option to either say that you were worried or apologize for not believing him.
Quests with Shane
There are no story or progress-based quests in the game which involve Shane; however, with time Shane may request something from the Help Wanted Board outside Pierre's General Store.
Shane as a husband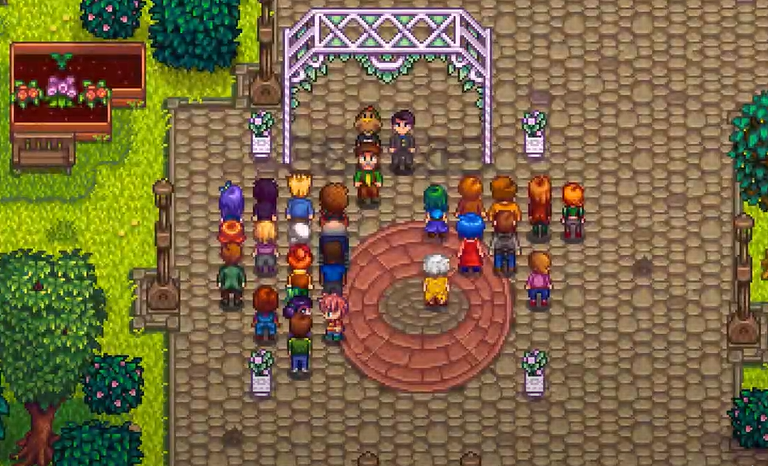 When Shane moves in with you (if you want him to, of course), he will then add his room to your home in the same way that any other marriage candidate or housemate would. The other added benefit of Shane is that he will add a Chicken Co-op to your farm as well! He brings his love and expert knowledge of Chickens. He will, of course, bring his best friend (chicken best friend) Charlie.
Shane Stardew Valley Guide: FAQs
Question: What age is Shane?
Answer: No one has a set age in Stardew Valley, although we can guess that Shane is in his mid to late twenties.
Question: Where does Shane live?
Answer: He lives with Marnie in the Ranch
Question: Who is Shane's family?
Answer: Marnie is Shane's aunt and Jas is his goddaughter
A great friend who has overcome a lot
There is a lot to know about Shane; he is a strong and courageous man who overcomes a lot in his time! When you get to know Shane, you realize that he has an awful lot going for him! He is kind to his goddaughter Jas and looks after her, and treats her well.
Shane also is a gamer (which is a big plus for me on a personal level). He loves animals and takes extremely good care of his Chickens (I'd love someone whose best friend is a Chicken.) I hope that you give Shane a chance and enjoy getting to know how lovely he is!