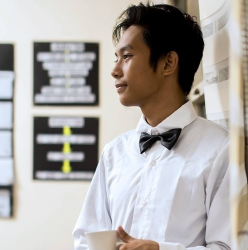 Latest posts by Arthur Monteclar
(see all)
Stardew Valley is the perfect game to play whenever you simply want to relax and unwind. It is a 2D masterpiece where you can be a virtual farmer and start your life in a peaceful, quaint town — probably a dream most of us aspire to achieve: to get away from the busy city life and start anew in a town where you can be anything you really want to be.
In Stardew Valley, you enjoy a simple yet exciting game while interacting with different NPC characters. Aside from that, you can journey through life without worrying about anything much. While this game gives off a Harvest Moon-esque vibes, it proceeds to be its own kind of beautiful. 
More than anything, this game isn't void of any reality because you also get to meet characters with real problems and interesting backstory, like Alex. He is among the 12 single villagers you can romance and marry in the game. If you want to know interesting details about this character, keep reading! We'll give in-depth information about Alex's favorite gifts, his schedule, and his Friendship heart events.
Bottom Line Up Front
Alex is among the single villagers you can marry in Stardew Valley. He lives with his grandparents. This is because his father left him, and his mother died. Living with his grandparents, he overcompensates and brags about his skills. Once you get to know him, he opens up to you and boasts less. He also admits that he loves his grandmother so much.
Alex's essentials
When you give a gift to Alex on his birthday, he will give extra points. Like many NPCs, he has his quirks and interesting backstory. 
Birthday: Summer 13

Home Location: 1 River Road (east of Pierre's, north of the Saloon)

Friends: Haley

Clinic Visit: Summer 16

Night Market Visit: Winter 17

Occupation: Ice cream scooper

Marriage: Yes
Alex: Appearance, Personality, and Hobbies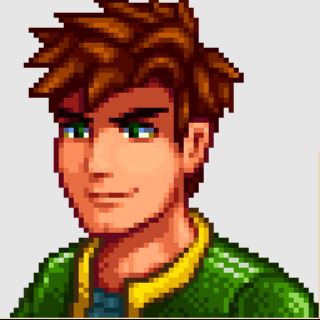 Appearance 
Alex looks like every typical jock in his green and yellow baseball jacket. He sports short spiky hair with fringes. You'd quickly notice that Alex loves to keep it cool with how he carries himself; he wears some unique combinations of bold colors. He's pretty handsome, well-built, and has all the physical attributes that make a man appealing.
He wears a blue undershirt with his iconic baseball jacket. You'd often see him bringing a gridiron football when you bump into him. He also takes his shirt off when he lounges at the beach. Once you converse with him, he typically wears a half-smile or a semi-smirk facial expression. 
Through the years, Alex's character design underwent several changes. He looks exceptionally different at the beginning of the game. His current look is the ninth design or revision. 
Personality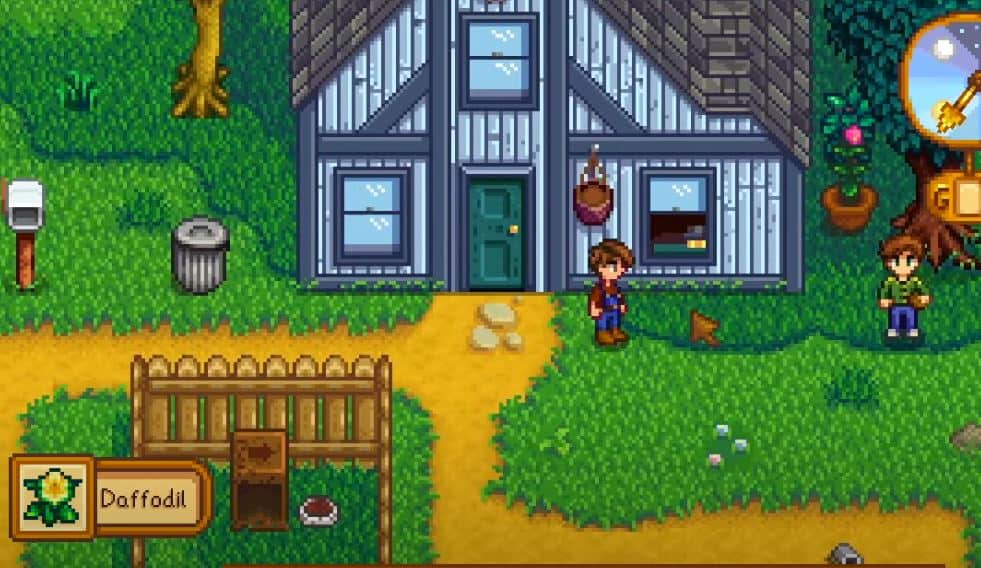 Befriending Alex might seem intimidating at first, given his bold attitude. He comes off as braggy and obnoxious. However, all these seem to be a facade of how Alex feels about life. He is never shy to voice out what he truly feels, yet he conceals his genuine emotions by being too proud. 
Once you get to know him, he'd understand why he struggles to interact with people. He keeps his circle small since his only friend is Haley. Because he is under the typical jock trope, he believes that studying is only for the "nerds."
However, there's definitely more than what meets the eye. He might look tough, but he carries severe emotional scars from his parents' leaving. So if you want to marry him, you need to be highly committed for him to slowly open up and commit to you. While he can be a real jerk, he will treat you better as time goes on. 
Hobbies 
Alex is never a busy bee. He doesn't have a stable job. He can be considered as a bum jumping into different activities. He practically works during the summer and does anything he wants all year round. 
He loves sports, specifically "gridball," so he brings his gridball almost everywhere. He's very keen on practicing the sport and even aspires to be a pro player. Some days, he works out inside his room. He also loves going to the beach and having a quiet and relaxing day out. Aside from that, he is also seen spending most of his free time with Haley. They're often together, lounging in one of the town's benches. 
Schedule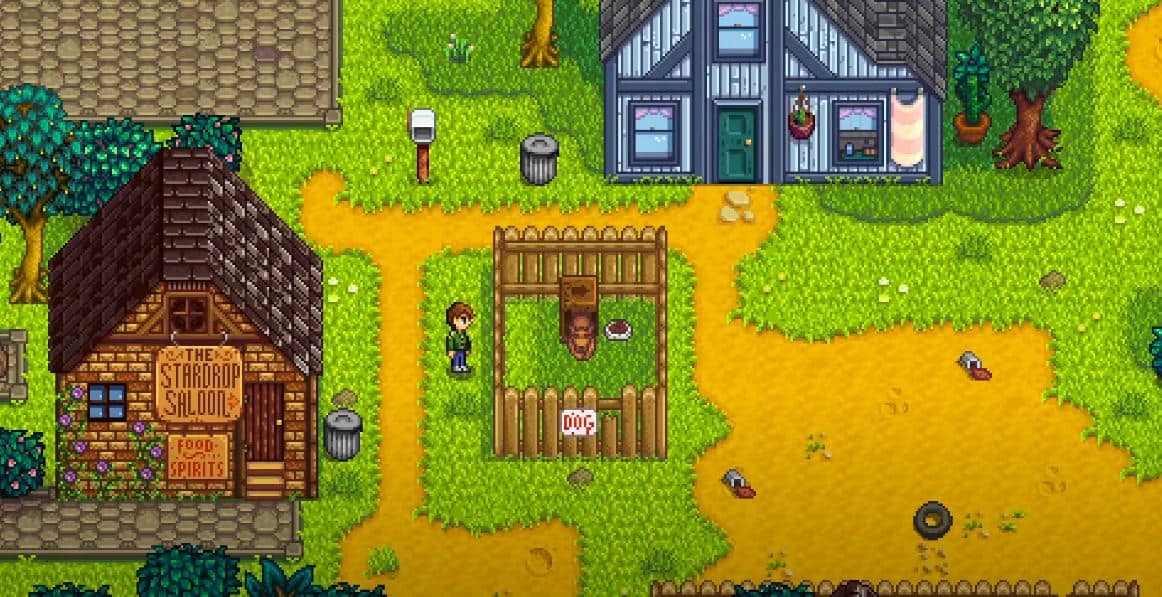 Alex's schedule is relatively mundane and easy to follow. He is jobless for three seasons of the year. This alone makes it easy for you to track him down. We've listed his everyday schedule below. Remember that his routine can be affected depending on your Friendship level with Haley. 
Spring and Fall
He does the same thing throughout Spring and Fall. However, he will not follow his "everyday schedule" until you have six hearts or more with Haley. He starts his day lounging at home in the morning and goes out only at 8:00 am. From 8:00 am to 1:00 pm, he only stands outside his house by the big tree. He goes back inside from 1:00 pm to 4:00 pm. After that, he stands by his dog's pen. This is the last thing he does before he caps his day.
If you have fewer than six hearts with Haley, he follows a different schedule on Wednesdays. While he starts doing the same things, he deviates from the schedule. Usually, he visits Emily and Haley's house from noon until late afternoon. Around 4:30 pm, he returns home and stands by his dog's pen. He gets ready to bed at around 10:00 pm. 
Alex just follows his main schedule whenever it's raining, but instead of going out or to Haley's house, he stays in from 8:00 am to 1:00 pm.
Summer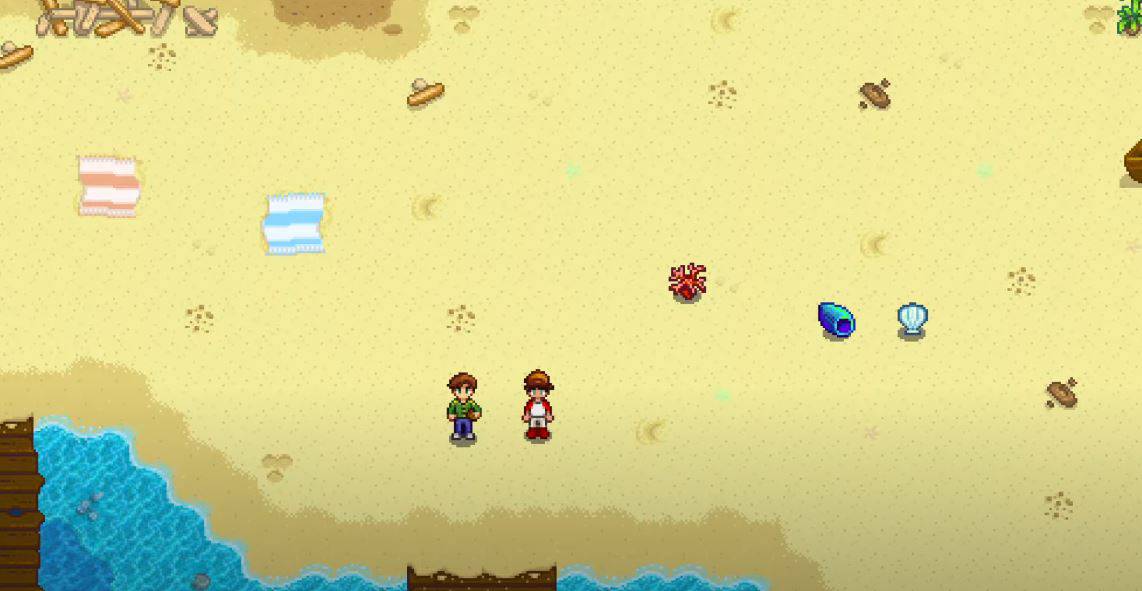 During summer, Alex goes to the beach early in the morning. He wakes up at around 6:50 am and stays in his house till 7:50. He then heads to the beach and relaxes the whole morning. In the afternoon, he goes to work and finishes his shift at 5:00om. He stays at home from 5:00 pm and sleeps at 10:00 pm. 
His schedule only changes on Summer 16, which is his clinic visit. He stands under the tree until 10:30 am. He then goes to the clinic for his annual clinic checkup from 10:30 to 4:00 pm. After his clinic visit, he goes home to rest the whole day. 
Winter
This is probably the season when Alex is less active. He doesn't go up till 9:00 am and goes straight to the Spa locker rooms. He stays there until 3:00 pm. After his relaxing Spa session, he goes to his dog's pen from 6:00 pm to 7:30 pm. He then goes home and sleeps at 10:40 pm. 
On Winter 17, he leaves home at 9:00 am and goes to the Spa's locker room to workout. He leaves early at 3:00 pm to go out and visit the Night Market until midnight. 
Relationships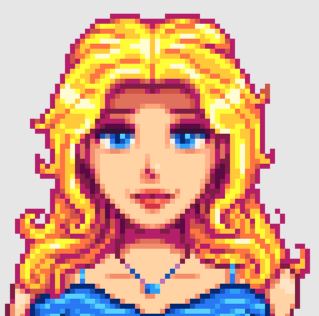 While Alex has a handsome and appealing face, his braggy and obnoxious attitude gets the better of him. This leads to him having only one friend—Haley. He is pretty close with Haley and even invited her to the Flower Dance – this only happens if you didn't ask any of them. Despite his proud personality, he has a soft heart for animals. He loves his dog, Dusty, so much that he spends an hour or two with his dog every day. 
You might also wonder why Alex lives with his grandparents, George and Evelyn. Unfortunately, Alex is already an orphan. He previously lived with his mother, Clara. He was extremely close to her. However, he moved in with his grandparents 12 years before you stayed in Pelican Town. He did this because his mother passed away. 
His father left the family when he was young; this is why he expresses a deep hatred for his father. Aside from that, his father was an alcoholic and verbally abusive to him. That's why he probably deals with his childhood trauma by hiding his true intentions through his tough facade. 
Best Gifts for Alex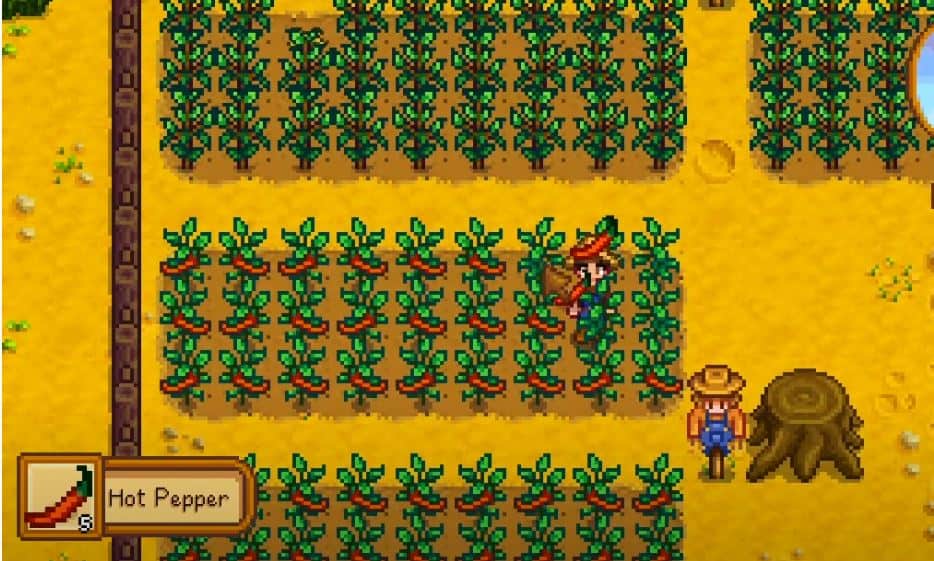 Giving presents is one of the easiest ways to befriend Alex. Aside from talking to him every day and helping him out with different tasks, you can give him his favorite gifts. So, if you want to max out your friendship level with Alex, you can try giving him any of the gifts on this list. Also, don't forget to send him a present on his birthday in Summer 16. 
When Alex receives these gifts, he'll be elated and appreciate your gift by saying, "Hey, awesome! I love this stuff!"
Complete Breakfast
Nothing seems more accurate to describe how you can build a relationship with Alex but this famous quote: "The way to a man's heart is true his stomach." All of his loved gifts are well-prepped dishes. 
The Complete Breakfast is a cooked dish prepared using the cookout kit or a kitchen inside an upgraded farmhouse. You can only make the dish once you've acquired the recipe from The Queen of Sauce on Spring 21, Year 2. The dish requires four ingredients that you need to prepare separately; the list of items you need includes a fried egg, milk, hash browns, and pancakes. 
Salmon Dinner
Alex only has two love gift items: Complete Breakfast and Salmon Dinner. This can also be prepared using the cookout kit or in the kitchen inside an upgraded farmhouse. You can only get the recipe from Gus after befriending him and reaching 3 Friendship Hearts. 
You will only need three ingredients to make the dish: Salmon, Amaranth, and Kale. If you still don't have the recipe or simply don't have the time to prepare the meal, you can also buy it in Krobus' shop on Saturdays or in the Stardrop Saloon's rotating stock. 
Alex's Most Hated Gifts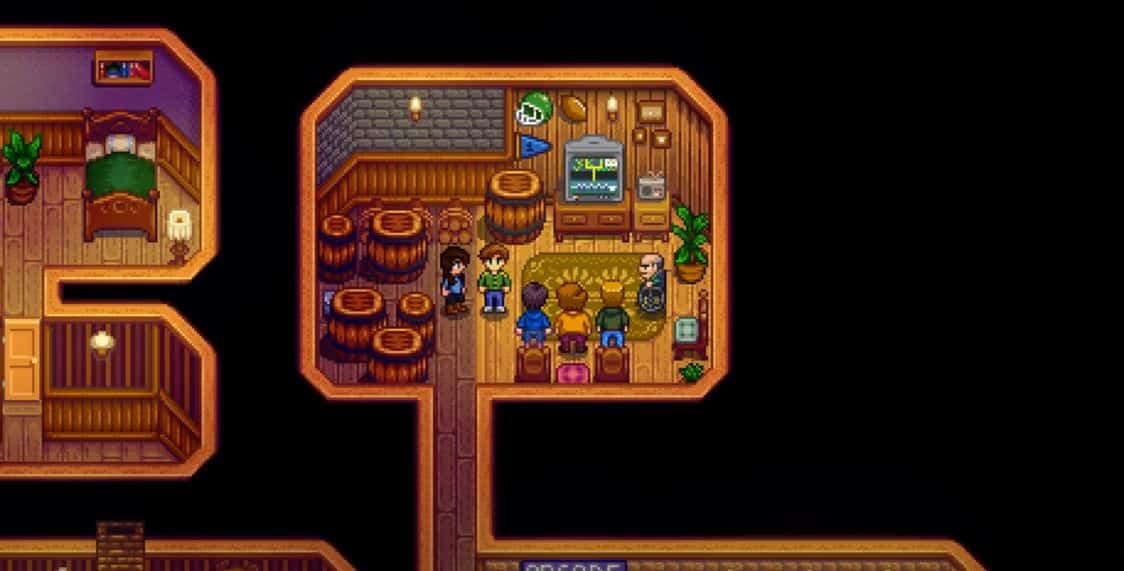 Since you already know Alex's favorite gifts, it's also crucial to know the items he hates. This way, you wouldn't have to get a negative reaction from him. Whenever he hates the present, he says, "Are you serious? This is garbage."
Holly
Alex doesn't love most foraged items, like Holly. You can find it by foraging in the Winter across the town, including in the Secret Woods. But since Alex doesn't like Holly, you can probably avoid giving this to him. 
Quartz
This mineral can be found by foraging in the Mines and Skull Cavern. Sometimes, you can also find it inside the Garbage Cans. 
Aside from Holly and Quartz, you should also not give him any of the universal hate items. Giving him any of these will decrease your friendship points. If you give universal hate items, it will merit a 40 friendship point deduction, then giving him dislike gifts will reduce your friendship by 20 points. He only has two disliked items: salmonberry and white horseradish.
Heart Events
Two Hearts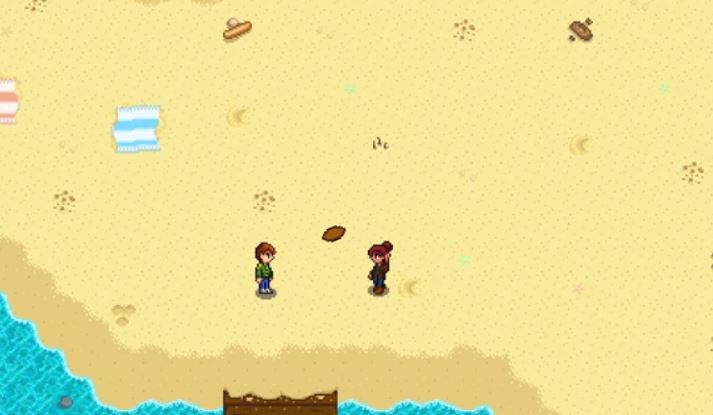 To trigger the Two Hearts Event, you need to go to the beach on a sunny summer day when Alex is around. You'll see him playing gridball; he greets you as he tosses you the gridball. However, you fail to catch it, so he laughs at you and says it was a nice try. 
He also tells you that he'll be the very first professional gridball player from Pelican Town. Then he asks you about his chances. Whatever your answer is, it wouldn't affect your friendship with him. You can choose between two choices: 
"I believe in you!"
When you pick this statement, Alex thanks you for your support; he emphasizes that he'll remember this moment. 
"Wow, you're really arrogant."
When you choose to say this, Alex will be a bit disappointed. He says you're just quite jealous of his dream and leaves. 
Four Hearts

You can trigger the Four Hearts Event by entering the town between 9 am and 4 pm. You'll notice Alex is next to the dog pen. He casually talks to the dog, whose name is Dusty. Then, he thinks aloud and says that he and his dog have been through the worst. 
Caught off guard, Alex notices you as you come out from behind the Saloon. He asks you if you heard any of the things he said. You can choose between two choices, whichever you choose wouldn't affect your friendship with him. 
"Yes, I heard everything."
"Not really… why?"
He explains that he lives with his grandparents because of his absent dad and deceased mom. His dad was an alcoholic who verbally abused him. Eventually, his dad left, and his mom got terminally ill and passed away. Despite this depressing news, Alex tells you not to dwell on his past and doesn't need sympathy. He tries to lighten up the mood by telling you to see what tricks Dusty will do for a barbecued steak. 
Five Hearts

The Five Hearts event is relatively easy to accomplish. You just need to remember his schedule and visit him when he's in the house. You can approach him as he stares blankly at his bookcase. Startled, he mentions that he hasn't read a single book in it. 
He honestly opens up about his fears of being a failure if he isn't knowledgeable enough. He even says that he feels worthless. You can either respond: 
"That's crazy. You're a genius!"

This won't have any effect on your friendship with him. 

"We all have our strengths and weaknesses."

By choosing this, you get to increase your friendship points with Alex by 50 points.

"Worthless? Yeah, that about sums it up."

This statement is a bit harsh and will effectively decrease your friendship points with Alex by 50 points. 
He highlights that if he works hard, he will achieve anything he dreams of. Afterward, he asks you to have dinner with him and discuss philosophy. 
Six Hearts

Just like the Five Hearts Event, you simply need to enter Alex's house when he's there. You'll immediately notice his worried look as he expresses doubt about being able to go pro as a gridball player. 
He says sorry for being arrogant and rude and even tells you that he appreciates your presence despite his sour and bitter attitude. You say a few words to encourage him, and he'll return to his strength workout with better determination. 
Eight Hearts

You need to visit the beach when Alex is there. Make sure it's also during a sunny summer day. If you don't want to visit the beach, you can also visit the Ginger Island resort when Alex is there. You can see him sitting on the beachfront crying. As you approach and sit next to him, he shares that today is his mother's death anniversary. He regrets not being expressive of his appreciation for her when he was a kid. 
He tells you that the only remembrance he has about his late mother is her music box. Alex opens up the music box so both of you can hear the music play. As the music chimes in, you imagine Alex's mother happily cradling baby Alex in her arms. 
Once the music stops, he asks you what you're thinking about. You can either choose between the answers below. All of which doesn't affect your friendship with him; however, he makes side comments depending on what you say. 
"Honor your mother's memory by always doing your best."

Once you pick this, he would agree with your and mention that he's always working hard to make her proud by being a professional gridball player. 

"I'll always be here for you if you get lonely."

He thanks you and shyly says you're his best friend in the entire town. If you are a male, he's quite surprised to say, "You're different from other guys. More sensitive. I'm glad."
Both of these statements won't elicit any reaction: 
"You shouldn't dwell in the past."
"Get over it. Life is hard for everyone."
When Alex calms down, he suggests you should head back to town. He also nervously asks you not to say a word about him crying. You simply laugh it out as he chases you up. 
Ten Hearts

Alex will send you a letter asking you to meet him at the Saloon after dark for the Ten Hearts Event. To trigger the event, you simply need to enter the Saloon between 7 pm and 10 pm. You'll notice that Alex puts a lot of effort into reserving a private room for you two. 
Gus serenades you with a violin while Emily brings in the food. If your character is female, Alex confesses his feelings for you. He tells you that he has had a crush on you since the day you met. Ge says that his crushes are simply fleeting emotions, but not for you because it keeps growing as time goes on. 
If your character is a male, Alex will tell you that he has been attracted to you since the two of you met. However, he set his feelings aside; now, he has finally decided to follow his heart and show his true intentions. 
Knowing this, you can respond between these two: 
Alex is delighted to know that you feel the same way. He happily eats his steak. Surprisingly, Dusty breaks into the window while salivating at the smell of delicious food. Alex bursts into laughter.
"I'm sorry… I don't feel that way about you."

 
The situation is awkward, and Alex is entirely crushed by this statement. He apologizes for making you feel uncomfortable. He unenthusiastically eats the food since he lost his appetite.
Group Ten-Heart Event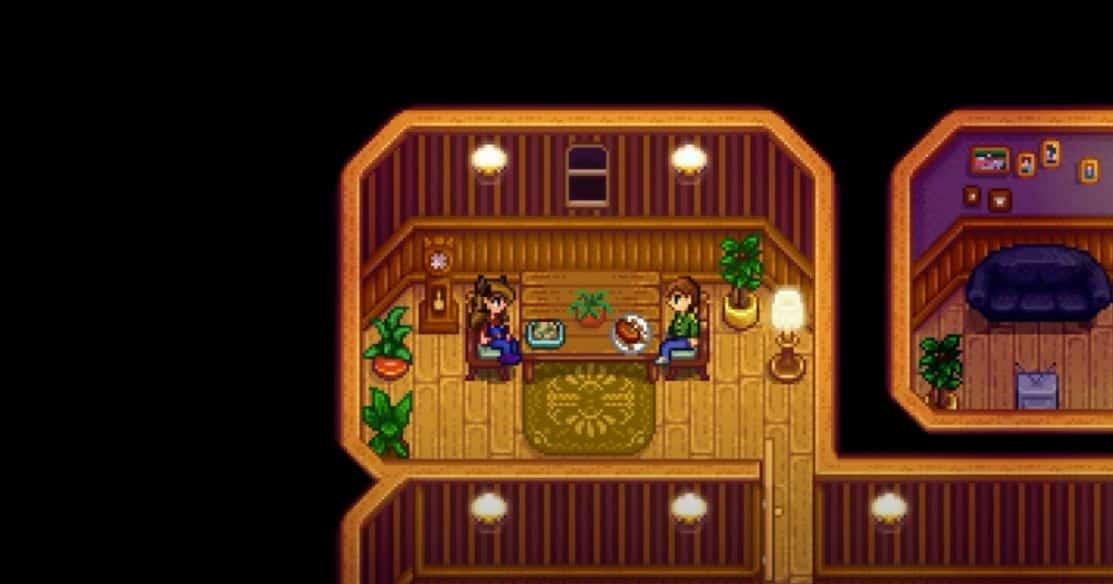 This event can only be triggered by meeting the following conditions: 
The player is unmarried;

They have given a bouquet to all available bachelors;

They have raised friendship with each bachelor to 10 hearts, and;

They've seen each bachelor's 10-hearts event. 
If you have a Rabbit's Foot in inventory, the cutscene will be a friendly game of pool. However, if you don't have a Rabbit's Foot, all the bachelors will be angry about how you dated them all at one time. You can choose to answer them with the dialogue; however, it doesn't matter. Whatever statement you choose, they will collectively decide to give you a "cold shoulder" for a week after the event. 
Whenever you talk and interact with them, they respond angrily and refuse any gifts. After a week, they will eventually forgive you, and the dialogues will return to normal. 
Remember that the Group Ten-Heart event will trigger only once per saved file. It won't also happen if you are married or have given a Wilted Bouquet or Mermaid's Pendant to one of the marriage candidates.
Fourteen Hearts

This is Alex's last Heart Event. You need to exit the Farmhouse between 6 am, and 8:20 am on any day other than Sunday to trigger this event. Aside from that, you also need to have 5,000g on hand. Alex will stop you and ask 5,000g for him to complete a "secret project."
If you accept the offer, he will tell you everything will be ready on Sunday. The second part can be prompted by entering the Saloon. You'll see Alex, Kent, Shane, George, and Gus playing gridball in the backroom. 
Alex tells you that he is happy with his life now, despite not realizing his dream to be a pro player. He also exclaims that doing this project is a small way of realizing his dream. Kent mentions that this takes his mind off things; Shane couldn't agree further. Gus even tells you that it's also good for business. 
You are thrilled to hear this, saying that the guys now have a new tradition. You also highlighted that the 5,000g was well spent then the cutscene ends. 
Marriage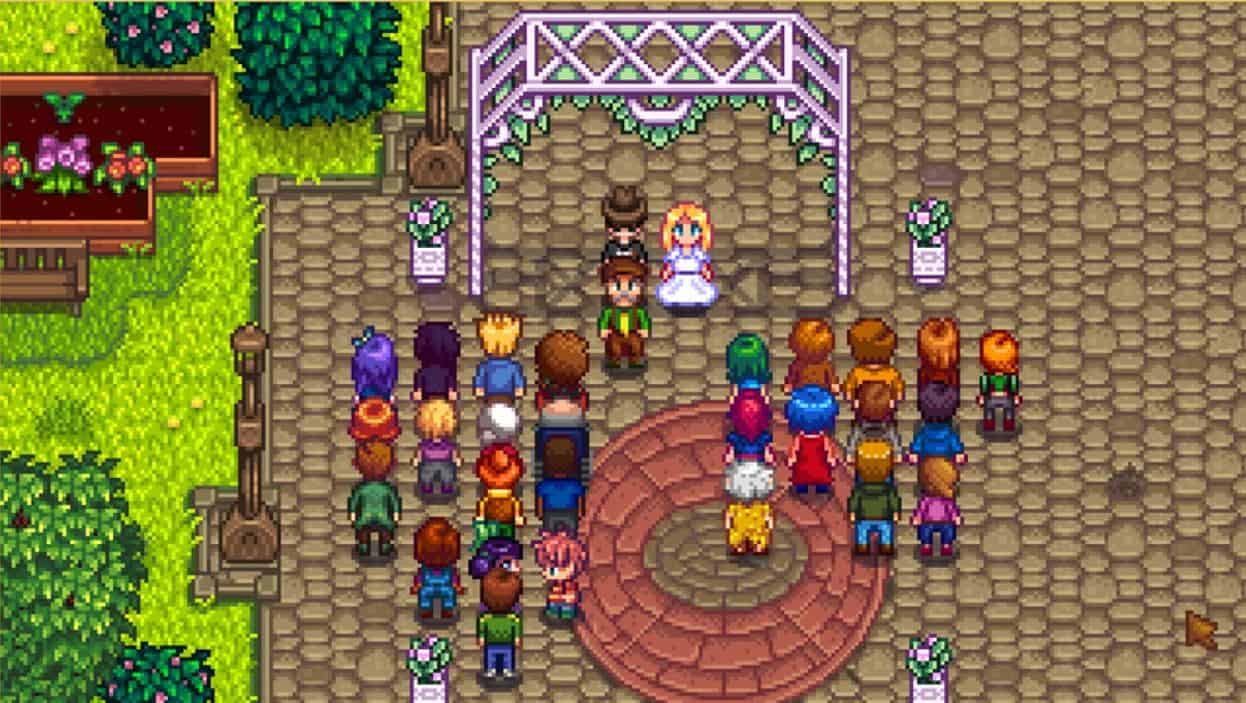 Once you marry Alex, he'll move into your Farmhouse. He will also add his room right next to your bedroom, just like the other marriage candidates. Aside from that, he will also create a workout setup behind the Farmhouse. 
He is undoubtedly a thoughtful husband. He'll offer to make you a delicious meal on rainy nights such as Survival Burger, Dish O' The Sea, Fried Eel, Crispy Bass, or Baked Fish. Sometimes, he makes you breakfast like Omelet, Hashbrowns, or Pancakes.
FAQs
Question: Is Alex a good husband in Stardew Valley?
Answer: If you're quite confused about who to marry, Alex is definitely a great option. He is sincere and reliable as a partner. It's also relatively easy to build your relationship with him because of the easy gifting options. Aside from all that, he deeply cares about you and encourages you to be happy and enjoy your life. He's not only a good husband, but he also vows to be a good father to your future kids. 
Question: How old is Alex?
Answer: Alex's exact age is never revealed in the game. So, we can only assume his estimated age might be around 19 to 24 years old. He might also have the same age as some of his peers, Abigail, Haley, Sebastian, Penny, Maru, Alex, and Sam.
Question: Where does Alex live? 
Answer: Alex doesn't live alone, but he has his own room in his grandparent's house. It is located southeast of Pierre's General Store, at 1 River Road, just behind the Saloon.
Bottom line: Alex Can Be A Good Life Partner!
While it doesn't seem obvious, Alex is indeed a good life partner. He is an interesting character that will make your heart flutter with his cute heart-event cutscenes. Once you get to know him, his braggy and obnoxious attitude fades away as he shows you his true personality.
However, you might not like him if you can't get past his snobby attitude. Hopefully, this guide has helped you understand Alex's character. The choice is now yours if you want to marry him or not!
Recommended Reads: