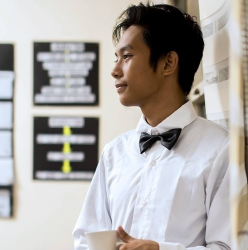 Latest posts by Arthur Monteclar
(see all)
Stardew Valley has etched a name as one of the premier indie titles of the decade. Its simple yet exciting gameplay and mechanics have kept many players coming back day after day. It is one of the games where you can't resist spending another hour or two as you uncover more fun and exciting details. 
Developed by Concerned Ape, or Eric Barrone, Stardew Valley is a virtual 2D paradise that enables you to escape reality and meet different characters in a dainty village called Pelican Town. 
One such character is Elliott, a writer who lives alone in a cabin by the Beach. He's one of the twelve single villagers you can marry. Elliott might seem a bit odd, mainly because of his romantic and sentimental tendencies, but his devotion to his craft is truly admirable. He's known for lounging around town in his own company. So, it's not difficult to find him aimlessly wandering outdoors. 
In this guide, you'll learn essential information about Elliott, including his favorite gifts and heart events. You will also know his schedule, so you'll be familiar with when and where to find him. If you love the great outdoors and into a hopeless romantic guy, then Elliott has got your back. Read on! 
Bottom Line Up Front
Elliott is a single villager who is available for marriage in Stardew Valley. He lives alone in a small cabin on the Beach south of Pelican Town. As a writer, Elliott loves to go all-out poetic and flowery when he talks. He's your typical hopeless romantic. Sometimes, he enjoys a strong beverage at the saloon, but usually, he loves lounging at the beachfront. 
Elliott's essentials: 
Since he's got quite a refined taste, the way to his heart is a tad different than the rest of the single villages. However, he likes getting gifts like many NPCs.  
Birthday: Fall 5

Home Location: The Beach, Elliott's Cabin

Family: None

Friends: Leah, Willy 

Clinic Visit: Summer 9 

Occupation: Struggling Writer/Artist

Marriage: Yes
Elliott: Appearance, Personality, and Hobbies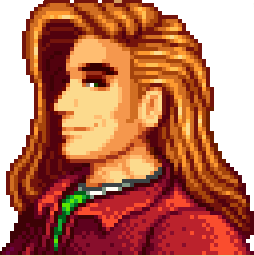 Appearance 
Elliott's look is rather formal and polished. He wears a vest over a white shirt topped with a maroon suit. At first glance, you'll immediately notice his beautiful locks of ginger hair. He sports a timid smile and sparkling green eyes. 
More than anything, he has a prominent side profile and an angular jawline. This makes him look really attractive. Since he loves to frequent the Beach, you might also see him shirtless after a quick dip in the pristine ocean waters. His look evolved through the wears the game was in development. 
You can evidently see a timeline showing how ConcernedApe's art on Elliott's character design changed over the years before the game was launched. In the first iterations of the game, Elliott looks quite different. He donned a shoulder-length hair parted in the middle. He also wore a darker shade of suit rather than the bright maroon color. 
Personality
Elliott is a smooth talk; he loves to share his prolific thoughts. He is never shy to express himself and his interests. While he prefers the finer things in life, he lives in a cabin on the Beach — he babbles that this is his attempt to find inspiration on his art. However, he also admits that his finances are not the best. 
As your typical pretty boy, he knows his way around men and women alike. He's the kind of guy that will sweep you over your feet and make you fall in love with his words. But it's undeniable that he has a bit of an ego and a bad habit of pointing out other people's mistakes. 
If you want a romantic and eloquent man that would give you the ride of your life, Elliott is your guy; he'll love you endlessly and will never leave or cheat on you.
Hobbies
When he's not lounging near the Beach, Elliott loves to visit his friends and hang out with them. He also likes to drink some strong beverages at the Stardrop Saloon. During Spring and Summer, he loves to chill at the docks on his own. 
Because he is a man of refined taste, he also spends most of his time doing his artworks or visiting the Museum to find inspiration. 
Schedule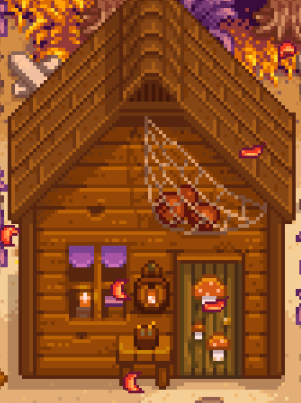 Typically, Elliott's schedule revolves around doing similar things during Spring and Summer. It only differs during rainy days, when he stays at home most of the time. In the Winter and Autumn, he reads books in the Library. 
During the Mondays of Spring, he leaves his home at 11:30 am. He heads to the Forest, which is relatively close to Leah's house. After 3:00 pm, he goes north of the Beach and stands idle on the Bridge. On Tuesdays, Wednesdays, and Saturdays, you can spot him lounging either south of his house, near the Fire Pit, or on the Bridge. He loves to visit Pierre's General Store on Thursdays from 11:30 am to 5:30 pm. He also chills at the Beach Campfire on Sundays. 
In Summer, you can meet him at the river near Leah's house on Mondays, Wednesdays, and Saturdays. His clinic visit also falls during this season on the 9th. He spends most of his Thursdays and Fridays at Pierre's General Store. 
In Fall, Elliott loves to stay at the Library; he spends four days (Mondays, Tuesdays, Wednesdays, and Saturdays) there. He gets to shop around Pierre's store from 12:40 pm to 5:30 pm on Thursday. He also goes to the Campfire Pit at noon and the Beach at 3:20 pm. Since he also loves to drink during his downtime, you can find him at the Stardrop Saloon from 6:00 pm to 11:50 pm. 
His schedule might seem erratic, but he only visits three places: the Library, Pierre's General Store, or the Beach. So, you shouldn't have a hard time finding him around town. During the Winter, you can meet him at the Library or the Museum. He usually visits the General Store or the Beach in the afternoon too. 
Relationships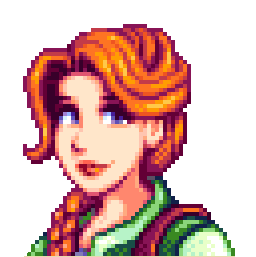 While Elliott lives alone in a cabin on the Beach, he's an extremely social person. You'll usually see him hanging out with other villagers in Pelican Town. He considers both Willy and Leah as her closest friends. 
Leah has always been a dear friend to her; it's quite obvious that they even have a slight crush on each other. Many fans believed that they were soulmates and meant to end up together. Like Elliott, Leah is also a creative geek in painting and art. So, there's no doubt why the two of them are close. 
Since Willy lives next to Elliott on the Beach, they developed a friendly relationship. They both enjoy the peace of living next to the ocean. Interestingly, Elliott's favorite gifts are sourced through fishing, so it's safe to assume that Willy has been a generous neighbor and shares his catch with him. 
Best Gifts for Elliott
Building a relationship with Elliott is quite easy. You simply need to spoil him with gifts. He is not a hard-pleaser and would be happy to receive most gifts. However, his well-loved gifts might be hard to find. 
So, how many times should you give him gifts? Well, you can give Elliott up to two gifts per week (and one more on his birthday). The kind of gifts you give will either raise or lower your friendship level with him. Whenever you give gifts on his birthday (Fall 5), it will have an 8x times effect on your friendship level. 
When Elliott receives his favorite gifts, he'll happily exclaim," (Name), this is a beautiful gift! Thank you!"
Crab Cakes

Crab Cakes are a cooked dish prepared in a kitchen inside an upgraded farmhouse or a cookout kit. You can obtain the recipe from The Queen of Sauce on Fall 21, Year 2. To make the Crab Cakes, you'll need crab, wheat flour, egg, and oil. 
Some Iridium Crabs in the Skull Cavern may drop Crab Cakes when slain. You can also purchase Crab Cakes from Gus at the Stardrop Saloon for 550g each for approximately four days after viewing Willy's 6-heart cutscene.
Duck Feather

This animal product is sourced from a Duck with enough friendship, mood, and daily luck. It can occasionally be purchased from the Traveling Cart at around 750-1250g. So, you can stock a lot of duck feathers to increase your friendship with Elliott. 
Lobster

Are you having a hard time catching a Lobster? Well, this crustacean is quite hard to find and catch. You can find it in the ocean using a Crab Pot during any season. Like all kinds of fish and seafood caught from the crab pot, it cannot be eaten unless used in a cooking recipe. 
If you hate going out of your way to visit the ocean, you can also build a Fish Pond on your farm. You can place your lobster in it, and you will have more lobsters every three days. This is definitely the easiest way to source lobsters.
Pomegranate

Pomegranates are one of Elliott's favorite gifts. It is a fruit grown by planting a Pomegranate Sapling, waiting 28 days to grow into a Pomegranate Tree. You can harvest these trees during the Fall season.  If you haven't planted a pomegranate sapling, you can simply purchase pomegranates at the traveling cart for 420 to 1000g. Aside from that, you can also find them inside the Farm Cave. 
Squid Ink 

Squid Ink is an item you can obtain by defeating Squid Kids in the mines. These creatures are akin to pink balls with a face. They can shoot fire and might behave aggressively, but you can easily defeat them with the proper weapons. Aside from Squid Kids, Blue Squids from Dangerous mines may also drop this item. 
You can also breed Squids and Midnight Squids in Fish Ponds as they produce a large volume of Squid Ink. This way, you won't have to go to the mines just to get Elliott a present. He probably likes to receive Squid Ink because of his refined taste. 
Tom Kha Soup 

Aside from Penny, Elliot also loves receiving Tom Kha Soup. It is a cooked dish that can be prepared inside an upgraded farmhouse or a cookout kit. So, if you have a knack for cooking, you can make and give a Tom Kha Soup for Elliot. 
It's a bit difficult to get the recipe since you need to obtain it from Sandy at seven friendship hearts. You will also need a couple of ingredients, Coconut (1), Shrimp (1), Common Mushroom (1). However, if you don't have all these, you can buy Tom Kha Soup from the traveling merchant for 750-1,250g.
Elliott's Most Hated Gifts
Just like in real life, Stardew Valley's gift-giving involves an extensive list of items the characters love, like, dislike, and absolutely hate. And we don't want you second-guessing if Elliott loves or hates the gifts you'll give. That's why we've listed all the things you need to avoid because they're his most hated gifts. 
Whenever you give Elliott any of these presents, he isn't shy to show his disappointment and say, "This item gives me a terrible feeling. I'll have to dispose of it."
All Universal Hates 

Amaranth 

Quartz

Salmonberry

Sea cucumber 
Heart Events
As previously mentioned, you get to build a relationship with the villagers by giving gifts and doing quests. This can be quantified through friendship points that turn into friendship hearts. The number of friendship hearts will trigger heart events. In this case, these are Elliot's heart events: 
Two Hearts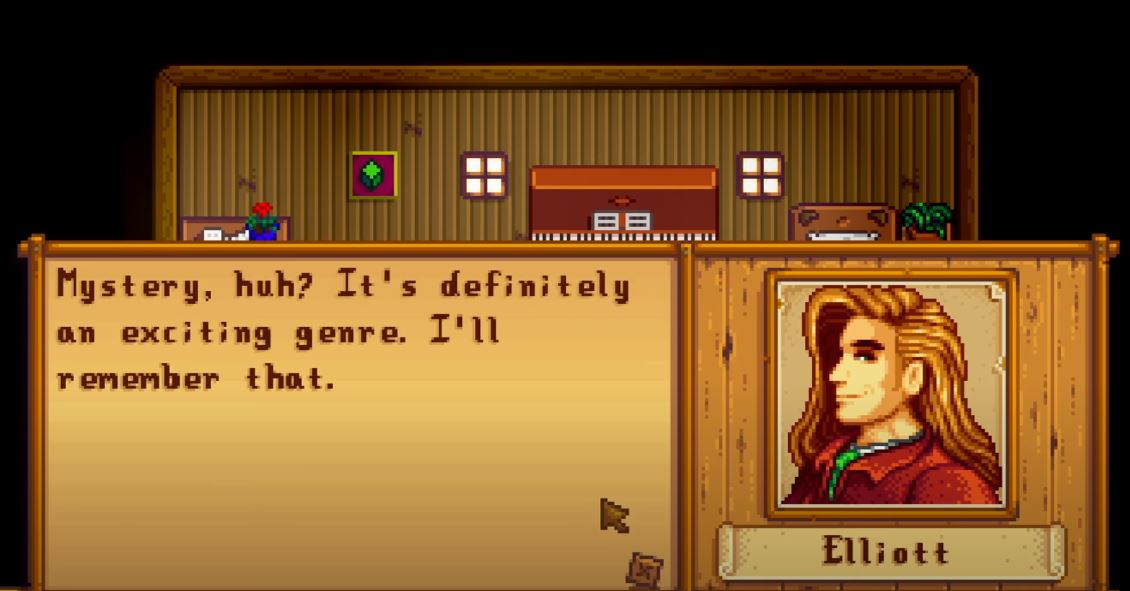 You only need to enter Elliott's cabin when he's there. He will greet you and tell you a bit about his background. He will explain that he came to Pelican Town with a dream to be a prolific writer because no one in his hometown believed he could be successful in his career choice. He will then ask you what kind of novels you like: 
Whatever choice you'll pick, you will receive a plus 30 in your friendship points. He says he won't forget your choice and diverts your attention by asking you about his wilting roses. 
Four Hearts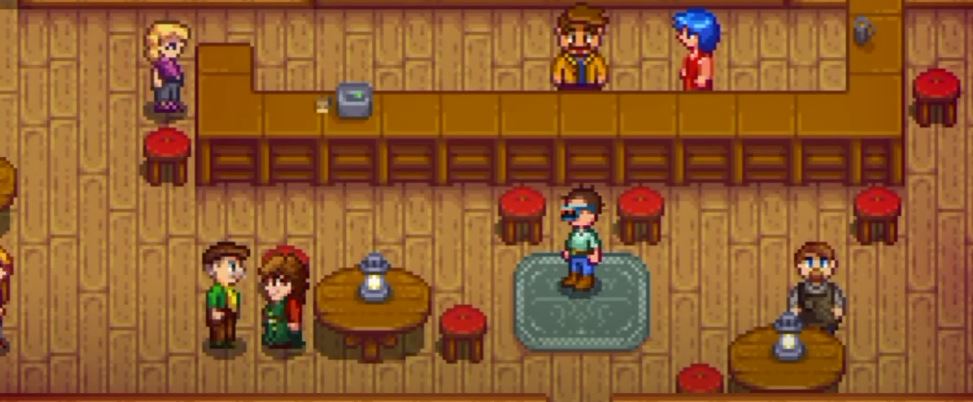 To trigger Elliott's Four Hearts Event, you need to enter the Stardrop Saloon between 3 pm to 10 pm when Gus is there. 
Gus says he'll take your order in a minute. But before he approaches you, Elliott walks into the building and says that he's pleasantly surprised to find you in the saloon. He then mentions that he's stopping by to relax after writing for hours. He buys two glasses of ales for both of you.
Just before he can drink, you stop him so you can propose a toast. You can either choose between these: 
"To Pelican Town!"

This will add 25 friendship points, and Elliot gets to respond, "

Ah, to a harmonious future for the community… what a virtuous idea. Here's to Pelican Town!"

"To our friendship!"

This choice has the biggest increase in friendship points at 50 points. Elliot will then agree to this statement and say,

"That's a great idea! Here's to us!"

"To my good health!"

If you choose this Elliot wouldn't be pleased, it will even deduct ten friendship points, and he will dryly respond,

"Well… okay."

"To your doom!"

Whether you say it jokingly or you really mean it, this is obviously the worst choice you can pick if you want to build your friendship with Elliot. When you pick this, you'll get a minus 50 friendship point, and he'll say,

"Hmph. Forget it."
You enjoyed your time drinking with Elliot as he started dancing to the beat. The cutscene ends, and you are transported outside the Stardrop Saloon's entrance. 
Six Hearts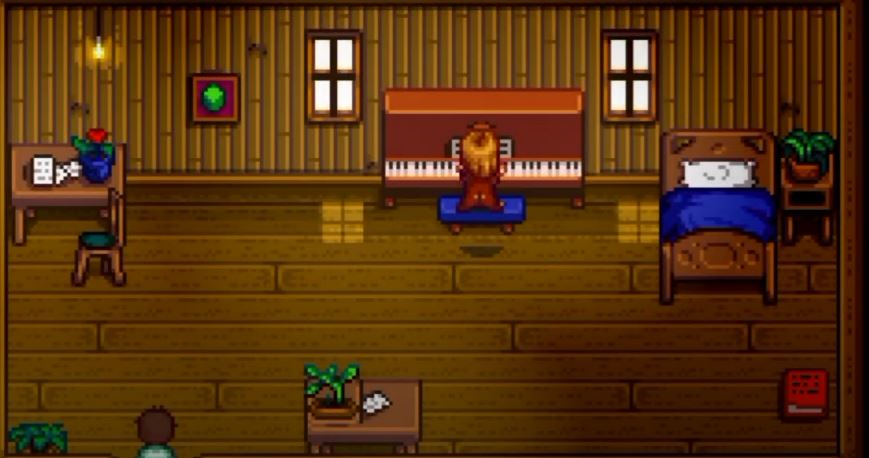 When Elliott is home, you need to enter his cabin. You notice him playing the piano, and once he finishes, you get to comment it was wonderful or ask him how long has he been playing. Both choices won't affect or add to your friendship points. 
Then, Elliot stresses how it's extremely hard to finish his novel and adds, "Sometimes I wish I could just throw it all away and become a farmer like you." You get to answer with:
"It's just as hard to be a farmer; you know" This will have no effect on your friendship points, but Elliot will feel sorry for being insensitive and emphasizes that he is longing to experience "real life."
"Come live on the farm, I could use the extra help" When you answer this, Elliot will be pleasantly surprised. However, he, unfortunately, declines the offer, emphasizing he needs to finish his novel.  
Eight Hearts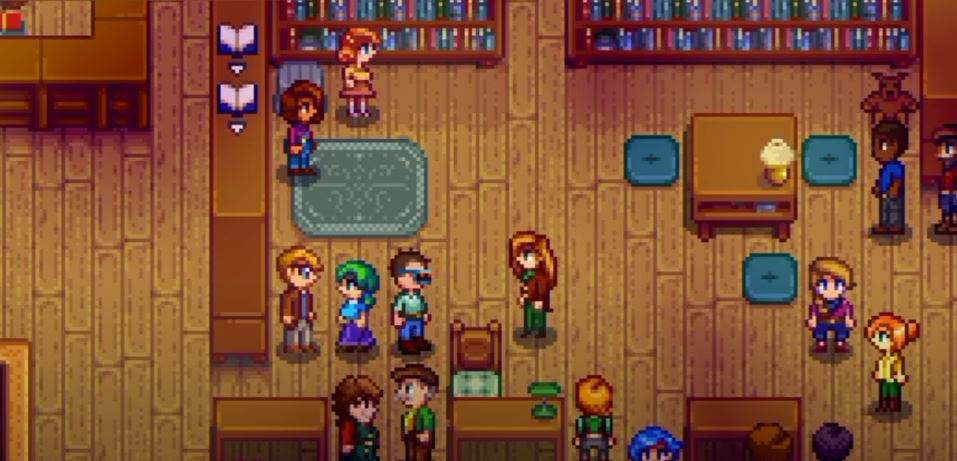 Once you receive a letter from Elliott, you need to visit the Museum between 1 pm to 7 pm. He will address an invitation letter to you for his upcoming novel reading at the Library that afternoon.
As you enter the Museum, you find a lot of villagers gathered together while listening to Elliott's very first book reading. He is very happy to see you listen to his book. He begins to read his novel, which is inspired by your favorite genre. You'll get to hear one of these stories:
Blue Tower (Mystery Novel) 
This story revolves around a dystopian future and starts with a shadowy and mysterious figure. This figure talks to a man named Mr. Lu, who feels terrified that the figure knows his name. Eliot's narration then fades to a part where much of the story has progressed. Now, Mr. Lu is looking into the pockets of another person named Jenu. He stands up, walks to his bedroom, and finds a tiny golden key. He was looking for this key, so he slipped it into his coat pocket.
Camellia Station (Romance Novel)
This story is about the romantic turn of events between a train stewardess and an architect on a journey. It starts with a young commuter shocked by the absence of his ticket in his coat pocket when a ticket collector named Gozman asks for it.
Elliot's narration then fades to a point where much of the story progresses. Now, a man named Horatio (presumably the young commuter from the beginning) is talking to a woman named Clara. He tells her that he has something to say to her as she leaves. The woman turns around and sees that Horatio's eyes are full of desperation. Gozman sees this moment and returns to the train compartment, embarrassed of the events.
The Rise And Fall Of Planet Yazzo (Sci-Fiction Novel)
This story spans thousands of years in an alien planetary system and starts with Commander Yutkin. The airlocks shut behind him as he walks into the golden archways of the ship; today is his first day on this planet known as Planet Yazzo. Alliance delegates gather in a place called the Grand Spire.
The story cuts to a part where much of the story's events have unfolded. The seventh moon of the planet descends, marking the beginning of the planet's sinister transformation. Commander Yutkin is unprepared for the events that are about to happen.
As Elliott finished his book reading, he thanked everyone for supporting him and coming to the event. He walks up to you and asks your comment on how it went. He's happy to hear that you like it since he dedicated the book to you. He even based it on your favorite genre. 
Ten Hearts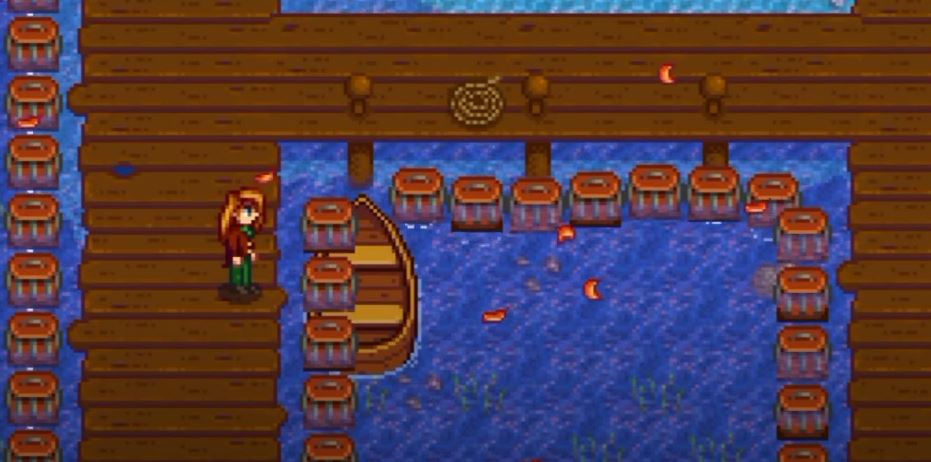 You need to go to the Beach on a sunny day between 7 am and 1 pm. He will send a letter to you, but it isn't needed to trigger the event. In the letter, Elliot writes that you should join him on the docks. He said he already fixed the rowboat and wonders if you want to have a "maiden voyage" with him. 
If you accept, Elliott mumbles about how you helped him finish his novel. He talks about you being his muse. Then he says that he can't find the right words to explain how he feels about you. Suddenly, he kisses you; you begin trembling. 
If you respond: I'm happy" (+50 friendship.)
If your character is a man, he will say how he didn't know if you would have feelings for another man. Both of you head back to shore, and Elliott comments on how the valley looks like home. 
If you respond: You're making me very uncomfortable. Stop. (-50 friendship.)
He apologizes, and the scene ends. 
Group Ten-Heart Event
Suppose you are unmarried and have given a bouquet to all available bachelors, raised friendship with each of them to 10 heart levels, and seen each bachelor's 10-heart event. In that case, entering The Stardrop Saloon will trigger a cutscene. If the final bachelor you share a Ten-Heart Event with is Alex, the Group Ten-Heart Event will be triggered immediately afterward.
When you have a Rabbit's Foot in inventory, the cutscene will consist of a friendly game of pool. However, if the player does not have a Rabbit's Foot, all the bachelors will be angry about how you dated them all at one time. Whatever dialogue you choose, all the single villages will decide to give you a "cold shoulder" for about a week after the event. 
Every time you interact with them, they will respond in an angry tone and refuse gifts. All the single villagers will just forgive you in a week, and the dialogues will return to normal. The Group Ten-Heart event will trigger only one time per save file. However, if you are married or have given a Wilted Bouquet or Mermaid's Pendant to one of the marriage candidates, the event will not happen. 
Fourteen Hearts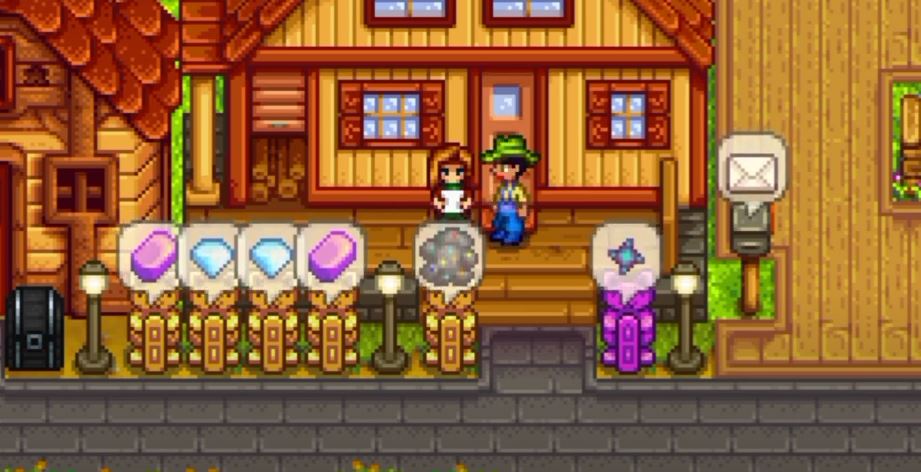 You need to exit the farmhouse between 6 am and 3 pm on a day when there are no Festivals occurring for the next eight days. Elliott will be waiting on the front porch as the player leaves the farmhouse. He'll also send you a letter in the mail every day for a full week while on his book signing tour.   
On the 8th day, the last part of the event will trigger as soon as you wake up from your slumber.
Marriage
Once married, Elliot will live with you in the farmhouse. He will add his own room to the right of your bedroom like the other marriage candidates. He will also set up a small garden behind the farmhouse and make it his reading nook. 
When it is raining, Elliot stays inside the farmhouse all day and offers you coffee. On rainy nights, he may also prepare you meals, such as Baked Fish, Fried Calamari, Chowder, or Fish Stew. He is a very thoughtful partner and offers you a delightful treat whenever he wants. 
FAQs
Question: Is Elliot a good husband in Stardew Valley?
Answer: Stardew Valley's Elliott is definitely an excellent marriage candidate. As the Pelican Town's resident writer, he has refined taste and love for poetry. He's one of the most popular choices, thanks to his personality and looks. 
Question: How old is Elliott Stardew Valley?
Answer: Elliott's exact age is never revealed in the game. However, it is estimated that his age is between 28 and 35 years old. Elliott might also have the same age as Leah, Shane, Harvey, Emily, and Sandy. 
Question: Where does Elliott live? 
Answer: Elliott lives alone by the ocean. His cabin is located directly east when entering The Beach. You can't enter his cabin without gaining at least two friendship hearts with him.
Bottom line: Elliott Is Indeed A Good Match!
Whether you're into his looks or personality, Elliott is truly an interesting character and a good friend to have in Pelican Town. His alluring smile and witty antics are sure to add an extra spice to your game.
As a prolific writer, he's willing to go to great lengths to achieve his dreams and goals. And, of course, he makes you his muse. So, who wouldn't be swooned by his words and actions? Hopefully, this guide has helped you understand Elliott's character if you want to marry Elliott in the game.
Recommended Reads: