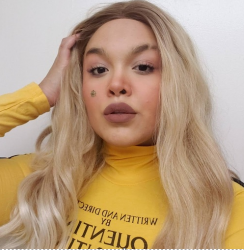 Latest posts by Lillie Forteau
(see all)
Stardew Valley may not be the most cosplayed fandom. Still, with the community only growing, we're seeing more and more people popping up on social media and at cons with amazing cosplays of our favorite (and sometimes least favorite) characters from this beloved farming simulator. 
Cosplay is for everyone, and making cosplay easily accessible is essential to keeping up the community. Sometimes it can be intimidating to start; I know I was scared when I made my first costume, but we are a welcoming community always looking for more people. I have never found such a supportive group of people as cosplayers, and with the Stardew Valley community already known for kindness, these two groups certainly make a great pair. 
With this Stardew Valley cosplay ideas guide, I hope to inspire you to whip out your scissors, head to your local thrift store or fabric store, and start creating.
Bottom Line Up Front
Here are 10 of what I think are the most unique, recognizable characters from Stardew Valley. Of course, this might be a different list than what you expect! But that's ok. I've done my job as long as you're inspired and get a general idea of what it might take to make the costume. My favorite Stardew Valley cosplay is Sandy. I love her gorgeous, sassy, iconic look!
Selection Criteria
I chose these character cosplay ideas based on uniqueness. Many are characters you might not immediately think of, but love, and they're all easily recognized! I also chose cosplays that would be relatively inexpensive. 
Speaking of how much cosplay can cost, let's talk finances. I know it can also be daunting to begin cosplaying; on my first award-winning cosplay, I had a budget of $50. The most I've ever spent on cosplay for a contest is $150. But not every costume is for contests, and you won't always get that money back, so I included a scoring system from 1 to 10 to rank ease of making and cost, so you can look at creating what is in both your talent and budgetary range.
The estimated price includes everything you need: wigs, clothes, shoes, makeup, prosthetics, hats, props, etc. If it seems a bit high, remember that it's an estimate of what the entire costume could cost to make. Only you know your budget, sewing skills, and what your local thrift stores carry.
Here are some ideas to think about, or even create, for new and old Stardew-loving cosplayers alike.
Six Easy and Affordable Stardew Valley Characters to Cosplay

Skill level to make: 2/10

Estimated cost: $40 – $70
Haley may not be the most liked/romanceable character in the game, but she has a small-town glam vibe and probably has the cutest look on this list.  She sports a blue tank top with possibly some white frill, a pink midi skirt, socks, and teal shoes on any given day. All of these items can reasonably be found at a thrift store. The highest cost would be the shoes and the blonde wig, depending on whether you get a lace front, hard front, or bangs wig.
Go the extra mile: incorporating a camera would add more personality and reference her love for photography. I recommend checking your thrift store first for an older style camera, as it would be the cheapest option and doesn't have to work if only used as a prop.
It could also be fun to stray from canon and get a polaroid camera if you're at a con, quickly getting printed pictures of your favorite people and cosplays. On an extreme budget? Create one from cardboard, black and silver paint, and a lanyard (we all have too many of those lying around, right?).
Things to incorporate when cosplaying Haley:
Blue tank top

Pink skirt

White socks

Teal shoes (go for comfort!)

Blonde Wig

Necklace

Camera
Take it from the cosplayer: Colors mean more than anything; this cosplayer got the colors of Haley's clothing perfectly. It might not be the most screen accurate, but you get the essence of the character.
Maru (regular outfit and nurse)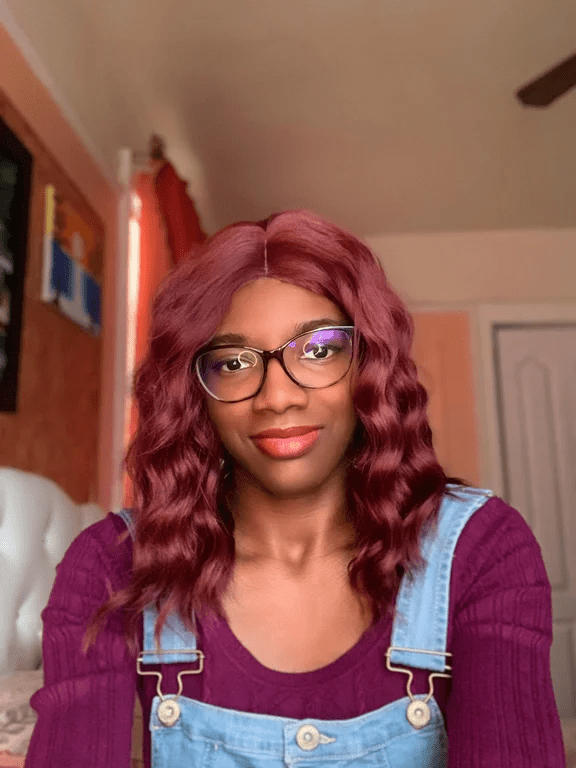 Skill level to make: 4/10
Estimated cost: $30-$70
Maru is a lovable nurse and the child of our favorites, Robin and Demetrius. The good news is that two of her outfits are inexpensive and easily bought at thrift stores, online, or a party store. 
Unfortunately, the accessories are the pieces that will cost the most. She has medium brown hair, red glasses, and either a pair of overalls, a purple shirt, or a nurse's outfit. In terms of cost, most of us won't ever use a nurse's outfit outside of a cosplay, unlike most other clothing items for characters on this list. Still, it's probably the most recognizable outfit that she wears, especially with the nursing cap. 
Things to incorporate when cosplaying Maru
Overalls and a purple shirt

Nurse outfit with cap

Medium-length brown wig (if your hair isn't brown!)

Red Glasses
Take it from the cosplayer: Being the only mixed-race character in the game, Maru is a fantastic character to cosplay if you're a POC like the person who cosplayed this perfectly or me! It's extremely simple, but you know who they are. The hair and overalls are the most important visual factor here, as well.
Marnie

Skill level to make: 1/10
Estimated cost: $20-40
Marnie, the local animal whisperer, has a very Molly Weasley look to her: both rustic and homely. This is probably the most comfortable you could be in a costume. All you need to do is layer your clothes. She has mainly green and orange clothing and her outfit are more about the essence of the character than screen accuracy. Get the right ginger wig and some nice cozy clothes, and you're done.
Things to incorporate when cosplaying Marnie
Ginger wig

Orange and green clothing items
Take it from the cosplayer: This person did an extremely accurate costume of Marnie and made it look simple as well! Handmade or not, sometimes you don't need a huge costume to look the part. Their dress fits perfectly for the character.
Morris (JojaMart)

Skill level to make: 1/10
Estimated cost: $20-$40
Oh, Morris, Morris, Morris. You barely do your job, but dang, do you make the community center easy. Morris is another not so likable character (sorry!) but has quite a straightforward costume to make. All that's needed is a suit, red bowtie, small round glasses, and short black hair. That's it! 
Go the extra mile: if you want to add a little more, a JojaMart can of cola is a great touch and a briefcase with the JojaMart logo. The Joja Cola label can either be handmade/hand-painted or purchased.
Things to incorporate when cosplaying Morris
Blue suit

Red bowtie

Small round glasses

Short black wig

Can of JojaMart Cola

Briefcase, because he's all business
Take it from the cosplayer: The most accurate cosplays might not be ones you can wear. https://imgur.com/a/lfN2y
Mister QI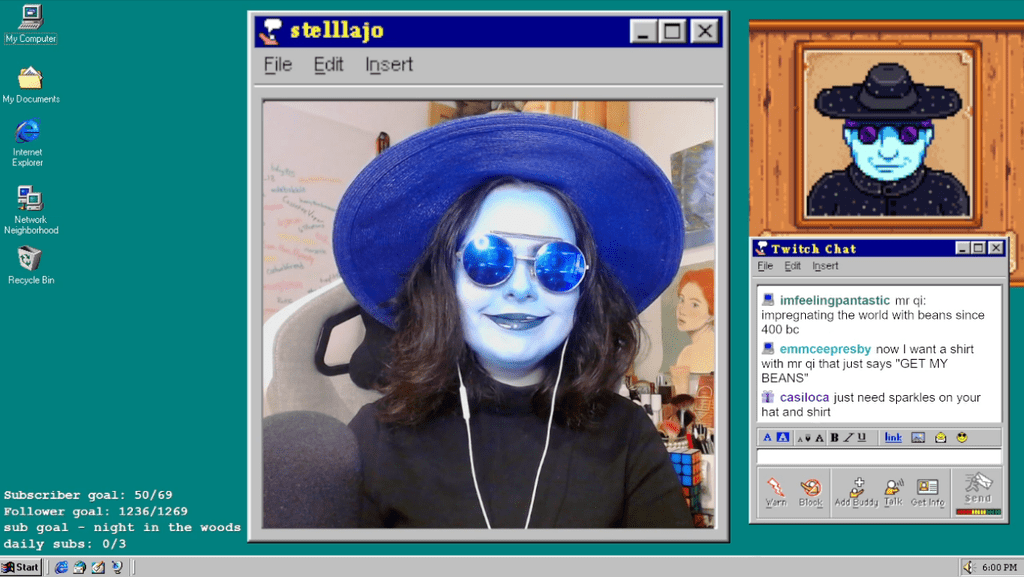 Skill level to make: 5/10
Estimated cost: $40-60
Mister QI is a more late-game character that not every player may know. But he's still a big part of the game, giving you (possibly) your first prismatic shard. 
You'll need a base of a black/navy blue hat and jacket and some fabric paint (I recommend puffy paint to add dimension). Purchase four or five different color paints and start making little dots all around the hat and jacket until your desired amount is reached; maybe cluster some and space out others. Acrylic and puffy paints will do the job and are a cheap option. If you want to have more bling, you can also place individual colored gems on the fabric and hat.
Light blue face paint is an excellent option if you're up for the challenge. However, sometimes face paint can be hard to work with, quickly melting off your face or making you break out if you have sensitive skin. Therefore, I highly suggest researching the best face paint for your skin. Plenty of top-tier brands are made for oily, dry, sensitive, and combination skin for anywhere from $3-15 dollars.
Things to incorporate when cosplaying Mr. QI
Dark hat

Dark jacket, with a dark shirt underneath

Light blue face paint 

Puffy paints (4-5 colors) to decorate your jacket and hat

Reflective purple sunglasses
Take it from the cosplayer: The face paint on this cosplayer's look is fantastically done, and while the costume itself might not be completely screen accurate, you get who they are from the face alone. 
Krobus

Skill level to make: 0/10
Estimated cost: $5
Ah, Krobus, the sadly non-Romantic character we all love. I wanted to add this easy-to-cosplay character because I think he's often overlooked. All it takes is a sheet and creativity. And scissors, that's pretty important. So I am taking him back to his basics: a black sheet.
Things to incorporate when cosplaying Krobus
Take it from the cosplayer: See, maybe you don't even have to cut holes in your sheet to look like Krobus. 
Four Difficult (But Worth It) Stardew Valley Characters to Cosplay
Gunther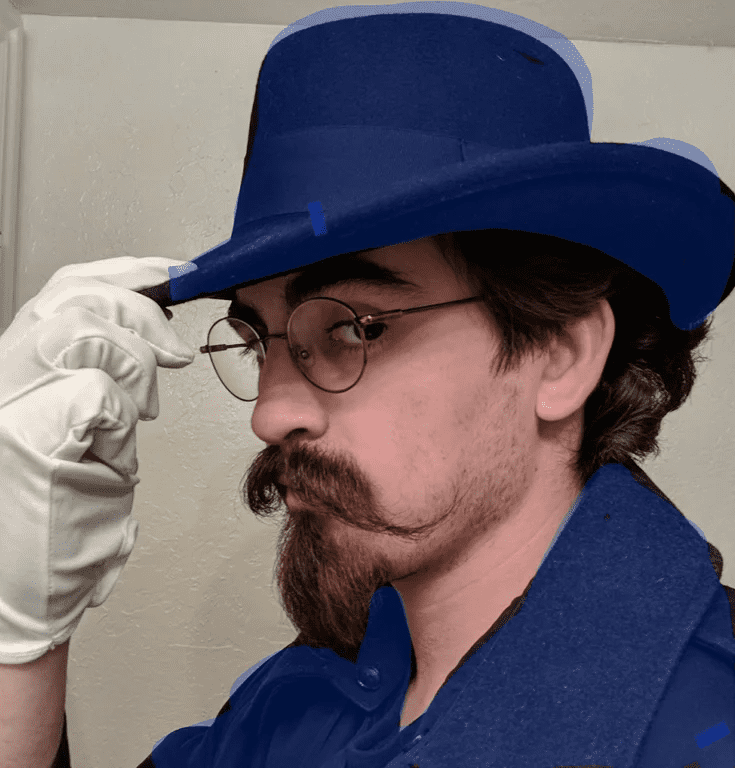 Skill level to make: 6/10
Estimated cost: $45-90
Gunther is an avid collector of fossils and all things rare. He is exceptionally fashionable…I mean, his hair and all-blue 'fit say it all. 
I put him in a higher level of costuming difficulty because it's not easy to find a jacket/suit like his, especially in cobalt blue. You'll probably have the best luck finding a light-colored one you can dye the correct color of blue and match the hat to the suit. 
A long brown wig is reasonably straightforward, and if you want to get more complex as a person without a beard, you can get a fake one. I recommend a goatee/beard made of lace, and while applying it would be a hassle, it will look natural, which I think is an essential part of his character. He's utterly ridiculous in the best way possible.
Things to incorporate when cosplaying Gunther
Cobalt blue suit

Matching brimmed hat

White gloves

Half glasses

Long brown hair and pointy beard/goatee
Take it from the cosplayer: If cosplaying for social media posts only, you can edit your costume to be more screen accurate! This person colored in his regular black hat and jacket blue to match Gunther. Plenty of Instagram cosplayers use this technique, as you can often find exactly what you need already in your wardrobe, just a different color.
Skill to make: 8/10
Estimated cost: $50-80
The wizard is an elusive yet essential character in Stardew. Everyone loves him, and his outfit is probably the coolest of them all—and we're not the only people who agree, wink.
Wizard costumes are easy to find on any website and near Halloween in any store, especially thrift stores. But if you're looking for a cheaper option, graduation robes always show up at thrift stores for pennies and can be adjusted to look magical with a few simple adjustments to fit you. 
This costume probably has the most routes to make, as you could thrift, buy parts online, or sew. But the bare bones of this cosplay are the iconic hat with a gold emblem and light purple band, gold necklace, purple hair and beard, and robes.
The hardest part to acquire is the matching purple wig and beard. If you already have a beard, spray temporary hair paint can be used for both your actual hair and mustache/beard! If you don't have facial hair, that's ok! Some fake white mustaches/beards can easily be dyed with synthetic fabric dye. So, while it's nice to match the purple hair to your mustache and beard perfectly, it's not too important. I suggest buying both a wig and mustache/beard for this, as styling can be hard to do on normal hair if you plan to wear this costume more than once.
Things to incorporate when cosplaying the Wizard
Dark purple robe and a brimmed hat

Gold emblem for the hat

Light purple band for the hat

Gold necklace

Gold belt

Purple hair and mustache/beard
Take it from the cosplayer: This person didn't need a wig to show he was the wizard, nor anything extremely detailed. You don't have to spend more than you have to look like the character. Assess what's most important in the character, and make sure you have those elements. You don't need everything, but details are still important!
Grandpa
Skill level to make: 10/10
Estimated cost: $50-$100
Grandpa, the person who gave us our beloved farm. This costume is maybe the most rewarding yet most challenging cosplay yet. As we see him in the game, Grandpa is a fully baby blue ghost. The most important thing about this costume is getting the same/similar color of blue in the clothes, hat, prominent eyebrows, mustache and beard, and face. 
While a bit of fabric dye can help with everything made from fabric, finding the correct face paint and beard color to match everything else might be difficult. 
You can dye synthetic hair with synthetic fabric dye, although it tends to be a slightly different color than it would be on the fabric. I suggest getting a synthetic white beard and the same shade of fabric dye for it. And yes, synthetic fabric dye is different than regular fabric dye! Unless the dye says it's artificial, fabric dye is made for cotton fabrics only, as it takes differently to varying types of material. 
This costume also isn't easy to buy; you will probably have to sew it yourself to get the right look. But luckily, it's just a robe, hat, and slippers. Altogether, you'll need cotton fabric, a nightcap with a ball on top, white slippers, a fake mustache and beard, fake paint, and time…lots and lots of time.
Things to incorporate when cosplaying Grandpa
Blue, blue, blue dye, and face paint!

Robe

Nightcap with a pompom on the end

White slippers

Mustache and beard
Take it from the cosplayer: If you choose to do this cosplay and share your photo online, you'll be the very first and show up in all the searches!
My Favorite Stardew Valley Cosplay
Sandy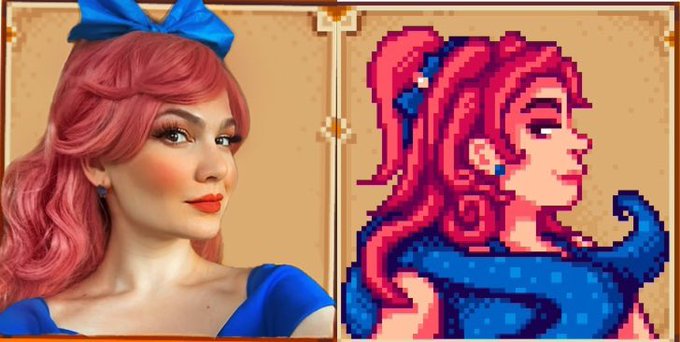 Skill level to make: 7/10

Estimated cost: $50-100
Sandy, in my opinion, is the most beautiful, weird, and fun-looking character in the game. Her flaming red hair and sassy looks make her iconic, and she is a perfect person to cosplay.
In-game, we don't get a great view of her whole outfit, just a waist-up look in the portraits, which can be both good and bad. I've seen people wear pants, suits, shorts, and long gown dresses for the bottom of Sandy's outfit. Either way, the essential elements of her look are her beautifully shaped collar top and flaming red hair in a ponytail.
Ponytail attachments to wigs are the easiest way to get a seamless, more realistic look cheaper than a premade lace front with long enough hair to put into a ponytail. You can add even more hair (buy clip-on ponytails and stack them to get fuller-looking hair). Since Sandy has so much hair, you want to add as much as possible to be more game accurate. Make sure your head can handle the extra weight, as it can get cumbersome once you have attached more and more hair.
For the top of Sandy's outfit, sewing is the easiest way to get a structured piece like hers—or if you're crafty, hot glue, cardboard, and lots of fabric could do the trick. Otherwise, get some stiff fabric you can sew (and a strong sewing machine needle!), a decent pattern or idea you can draft into a pattern, and start cutting.
Bonus: if you have a Stardew Valley fan friend, they can accompany you as the bouncer.
Things to incorporate when cosplaying Sandy
Fashionable, structured royal blue top

The matching bottom half of the outfit

Matching blue ribbon to wrap around the ponytail

Full red wig, curled into drapeable sections, with a ponytail

Comfortable shoes (so you can easily walk around for hours and pose with everyone who wants a photo with this iconic Stardew Valley character)
Take it from the cosplayer: Unlike the wizard, this cosplayer focused most on Sandy's hair, which is the most noticeable part of this particular character. A wig can make or break a cosplay, especially when hair is big, bold, and styled to perfection.
FAQs
Question: I have no sewing skills. Can I do this? 
Answer: Of course! Some of the best cosplay garments haven't been seen at all! Some people use entirely purchased and assembled costumes. Some cosplayers love their glue gun and create their costume that way. The most important thing is to be true to the character and instantly recognizable to yourself.  
Question: How do I learn to style a wig?
Answer: There are so many videos on how to style a wig! Specifically for cosplay, there are videos to teach you how to make it more realistic and comfortable and help you with the general chaos that wigs can be. Also, be sure to watch a video on cleaning and storing your wig. I recommend videos on both TikTok and YouTube. Search "How to style a wig for cosplay," "Best cheap wigs," etc.
Question: What if I have a smaller budget?
Answer: Every cost I listed is just an estimated price and can be adjusted to whatever your budget is. I've made a costume from things lying around the house and spent a lot of money at the fabric store. Look for coupons, shop sale days at thrift stores, ask friends for old clothes, and see if your local Buy Nothing or Cosplay group has items that you can get.