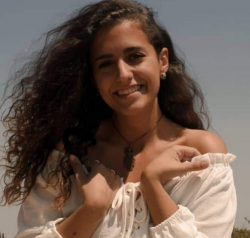 Latest posts by Candela Maldonado
(see all)
Stardew Valley's character creation options let you customize the type of skin, hairstyles, clothes, necklaces, and hats, and are all usable for both sexes. You can also choose the color of your eyes, hair, and clothes that later will be added to pants and boots. Deciding which look to give to your character is no small task. After all, you will be looking at the same set of hair, eyes, and clothes during the whole game.
When you first begin the game, you will be greeted by a total of 73 hairstyles to choose from, many of which were added in the 1.5 patch. At first glance, this might seem like more than enough customization, so why would anyone want more hairstyles?
Well, this number of hairstyles may seem vast at first but will grow short quite quickly as you play the game. Do not for a second think that these hairstyles are exclusive to you- Abigail could easily walk up to the salon and get the same haircut as you if she wanted. That's right: NPCs have the same hairstyles as you.
This could possibly mean that you might find out a second after creating your character that a villager has the same one as you. You will not only grow tired of seeing your character wear the same hairdo but also an NPC as well.
Also, don't forget that although an effort has been made to incorporate new hairstyles in patch 1.5, the game was released in 2016, so they might seem a bit out of style by now. Another reason might be that you honestly just want to have more fun with ridiculous or anime-styled hairstyles, and this is all but welcome.
If none of the provided hairstyles actually suit your style, then you can simply get more from the Nexus community of modders! Trust me: you are not the first person who feels that the available hairstyles are either not enough or not fashionable enough. Luckily for all of us, there are several mod packs that add new hairstyles to our beloved farming game. Want to take a look?
Key Info Up Front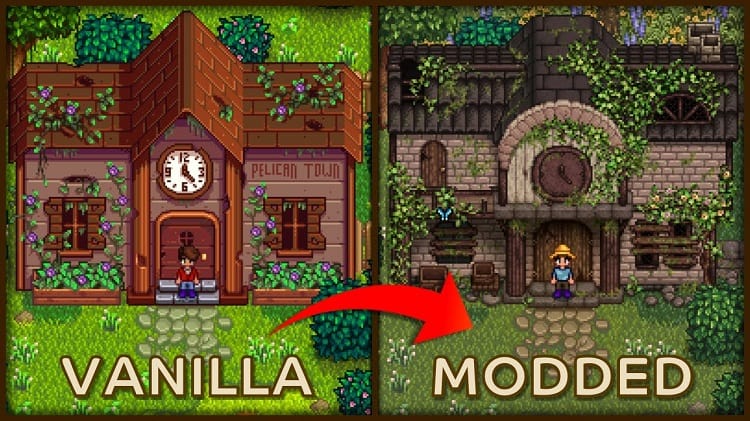 Modding Stardew Valley
The first step is to go to Nexus Mods and sign up for the website. It's completely free.

In the search bar, look up the term SMAPI and select the Stardew Modding API entry.

Once you have opened it, you should go to the Files section and make sure you download the latest version of this API.

This exact search and download process should be applied to download the Content Patcher and the Generic Config Menu, two additional files which are necessary for modding

Finally, you can grab the UI Info Suite 2 from Github.

After this, you are set up to install all these files in the order stated above. The installation may ask for your game path, so make sure you know where your game is located on your device.
Customizing Your Appearance
You can, of course, customize the appearance of your character as soon as you start a new game. What many people may not be aware of is that there is one more way to do this later in the game without restarting the game: The Altar of Illusions.
The Altar of Illusions is an altar located in the basement of the Wizard's Tower. It can be visited for the first time when the player has four friendship hearts with Rasmodius or at the end of the game through a red portal in the Witch's hut. Here, you will have to pay 500 Gold to change your character's physical appearance, name, favorite thing, gender, as well as the appearance (but not the type) of your pet.
Mods are another way to change your appearance, which usually includes a separate customization menu to do so whenever you desire, for free.
Overview
Improved Functionality Mods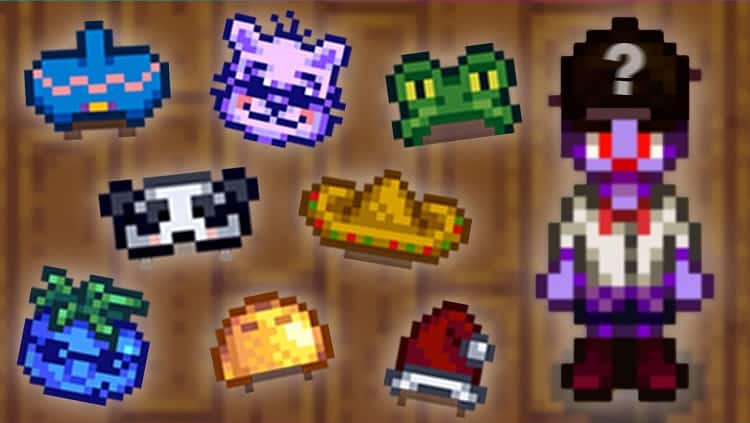 Hats Won't Mess Up Hair
By misatse1019 – Link to Nexus
If you are a hat kind of person, you probably decided to make your character wear one. However, it is very likely that you suddenly were disappointed when you saw that the hairstyle you had chosen with a hat looks… buggy. There is no hiding it: I was annoyed by it; you were annoyed by it. So, a modder fixed it!
Listen, I know hats aren't exactly Stardew Valley's most prized possession, but it definitely makes your outfit looks better.
Say goodbye to the days in which your gorgeous hair was ruined when you put on a hat. Au revoir to deciding not to wear a hat because it looked odd with a particular hairstyle. Thanks to this mod, you will be able to wear hats with any hairstyle you would like, and it will not be changed, nor will it look weird.
Babies Take After Spouse Plus New Toddler Hair
By lakoria – Link to Nexus
Let's say you decided to romance Leah. You marry her, she moves in, and you have children. For some inexplicable reason, at the moment of birth, the child turns out to be blond. What is going on here?!
Well, this-uh, let's call it a bug, can easily be fixed with this mod made by lakoria. Now your kids will follow the appearance of your spouse, and you will be able to choose your child's hairstyle and hair color through a config file. This means you have complete freedom to change their appearance as you like.
Another plus is that this mod also provides new hairstyles for kids and toddlers, so there is a bigger selection to choose from.
Additional Hairstyles Mods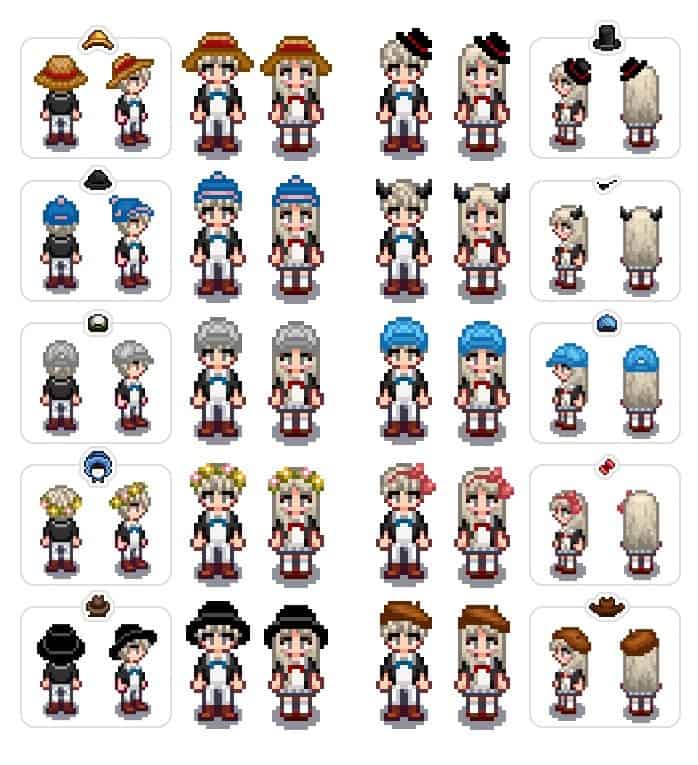 These are hairstyle mods that add a set of hairstyles for the player to use.
More Hairstyles
By Pencilstab – Link to Nexus
This mod adds 23 new, fashionable hairstyles to the game and lightens the base game hairs, making them more vibrant. It's a nice addition for players who have already grown tired of seeing their characters with the same hairstyles over and over.
These haircuts are all customizable in color and available for both genders. They are a nice addition for those who would like to achieve cooler-looking and more original characters.
Coii's hair set pack
By Coii – Link to Nexus
This pack adds a total of 24 hairstyles for both men and women in the game. They all look amazing and can be color-customized to whichever color you like the most. Stardew Valley's 2016 hairstyles get an amazing upgrade with this mod with short and long hairstyles.
Themed Hairstyles Mods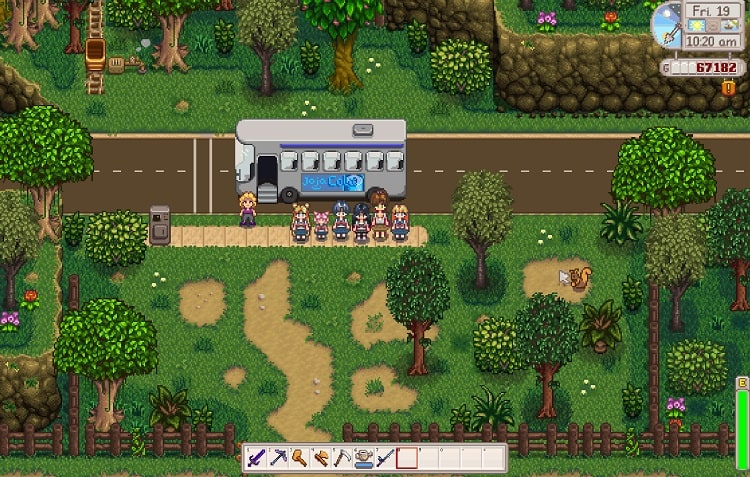 These are hairstyle mods that are themed after a TV show, anime, or game.
Dangaronpa Trigger Happy Havoc Hairstyles
By ZeiaZeh – Link to Nexus
Who doesn't love Danganronpa? The Japanese video game franchise took the world by storm in 2010 with their Trigger Happy Havoc release. So much so that even western farm simulator modders have decided to replicate the hairstyle of the women in the first two entries of the franchise in Stardew Valley.
If you'd like your characters to have a more anime-like style, then this hair mod pack is definitely for you. Danganronpa characters do have a flamboyant look about them, so pick your favorite one from the franchise and have your Stardew Valley character wear it throughout the game.
Sailor Moon Hairstyles
By blueberry – Link to Nexus
At this point, Sailor Moon needs no introduction. The characters' iconic hairstyle is known worldwide, and many have tried to replicate them even in real life. You can find comfort in having your Stardew Valley character wear a Sailor Moonish hairstyle with this mod.
I know we are only talking hairstyles here, but the mod does come with a full clothing set (200 pieces in total!) that looks marvelous in the game, so this one is definitely worth checking out. As far as hairstyles go, you'll find most of the main character's hairdo's rendered in the game.
Card Captor Sakura Hairstyles
By walpi – Link to Nexus
This themed mod draws inspiration from Card Captor Sakura and adds a set of hairstyles and accessories to Stardew Valley that will totally make your character look kawaii. It includes 4 Sakura Kinomoto versions – two with buns and two without, 1 Syaoran Li hairstyle, 1 Tomoyo Daidoji version, 1 Meilin Li version, and 1 Eriol Hiiragizawa version.
They are completely customizable and can be added to any character during character creation or through the Altar of Illusions.
Adventure time Hairstyles
By peroxidewren – Link to Nexus
It's everyone's favorite cartoon, now in your favorite farming simulator game. This mod will add a total of 12 Adventure Time-themed hairstyles to the game. Whether you want to emulate Finn or Lady Rainicorn, this mod has definitely got you covered. Okay, I lied about the Lady Rainicorn bit, but somebody really should make it happen sometime soon.
After downloading this mod, you will be able to become: Finn with his hat or without; Prince Gumball; Fionna with her hat or without; Princess Bubblegum with her hair down, with her hair up, without color, and with darker outlines; Marceline with her hair down, half saved, and in a ponytail; or Flame Princess.
NPC Hairstyles Mods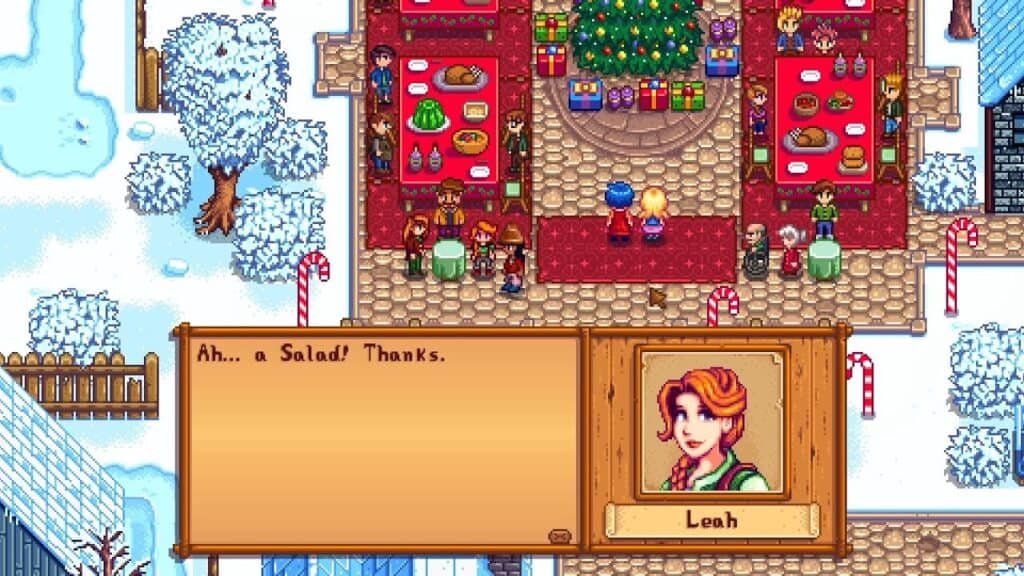 These are hairstyle mods that modify an NPCs appearance, not the players.
Sebastian New Hair
By ktruong – Link to Nexus
With this mod, you will change Sebastian's hairstyle to make him look more mature. Essentially, he gets a haircut and a side shave, which lets you see the ear piercings that he obviously had all the time. It replaces both his portrait and sprite, which is nice.
Sexy Hair Clint
By bluestarkiller – Link to Nexus
After you have installed this mod, Clint will have a new, sexier haircut… and it also gets rid of his shirt. There is judgment here. I am just going to let you know that this affects both his portrait and sprite, obviously.
Sam New Hair
By ktruong – Link to Nexus
If you always liked Sam but wished he had a less punk haircut, then do I have the mod for you. You can even choose if you want him to have a goatee or be completely shaven. This one affects his portrait and sprite, too.
Long-haired Penny
By imnotahick – Link to Nexus
This is just a simple graphic mod that gives Penny, both in portrait and sprite version, longer hair. Honestly, she looks great either way, but this mod does add a lot to her look.
Red-Haired Leah
By Satadoros – Link to Nexus
Leah is, without a doubt, a fan favorite, but it's quite easy for beginners to get her mixed up with Penny. This mod turns her hair a darker shade of red, which makes her distinguishable and much cooler.
FAQs
Question: How do I change my hair in Stardew Valley?
Answer: You actually don't need to restart the game and make a new character to have a different hairstyle. You can either mod your game or head to the Altar of Illusions in the Wizard's Tower to get a new one.
Question: How do You Get More Hairstyles in Stardew Valley?
Answer: The mods outlined in this guide are the best hairstyle sets or individual hairstyle mods that you will find across the internet. They can be downloaded and installed to enrich your fashion experience in Stardew Valley.
Question: How Many Hairstyles does Stardew Valley Have?
Answer: As of Patch 1.5, Stardew Valley has a total of 73 hairstyles. You can add more by downloading mods and installing them.
Question: Is it Safe to Mod Stardew Valley?
Answer: As long as you download from a trustworthy site and creator, you won't encounter any issues when modding Stardew Valley. Note that all mods outlined in this guide have been tested and will not corrupt your save files.
Stardew Valley Hair Mod: Conclusion
There really are just a lot of mods out there to add, modify and enrich the whole hairstyle experience, huh? This list is intended to filter out the best and most comprehensive hairstyle mods for Stardew Valley out there. There is something for everyone.
Whether you are looking for a grounded and realistic experience or just to make a particular character look better, you really will find what you need in this guide.