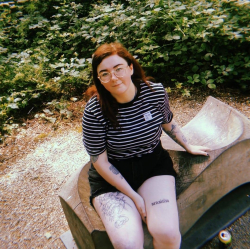 Latest posts by Ella Walsh
(see all)
There are so many fish in Stardew Valley they can be hard to remember and even harder to find! Of course, it doesn't help when fish are also named after vegetables (not confusing at all, right?) I cannot tell you how many times I forgot that Super Cucumber is indeed a fish and not a weird sentient Cucumber.
Once you have grasped that yes, Super Cucumber is actually a fish, you will want to know what its purpose is. How do I find it, and even is it worth finding? Well, never fear, as I have got you covered.
Bottom Line Up Front
The Super Cucumber is an Ocean dwelling fish that you can catch at the Beach so long as it is Fall or Summer, and it is between 6 PM and 2 AM.
Unless, of course, you have Magic Bait, in which case you can catch it in any season and at any time (although it does still need to be Summer or Fall). It can also be purchased at the Travelling Cart on Sundays and Fridays, found just west of Marnie's ranch for anywhere between 750g and 1250g.
There are not a lot of productive ways to use the Super Cucumber, it is not a welcome gift, it is not required for the Community Centre, and it can only be used in recipes that require any fish type at all (Maki Roll, Sashimi, and Quality Fertilizer).
How to Get Super Cucumber
Getting Super Cucumber Through Fishing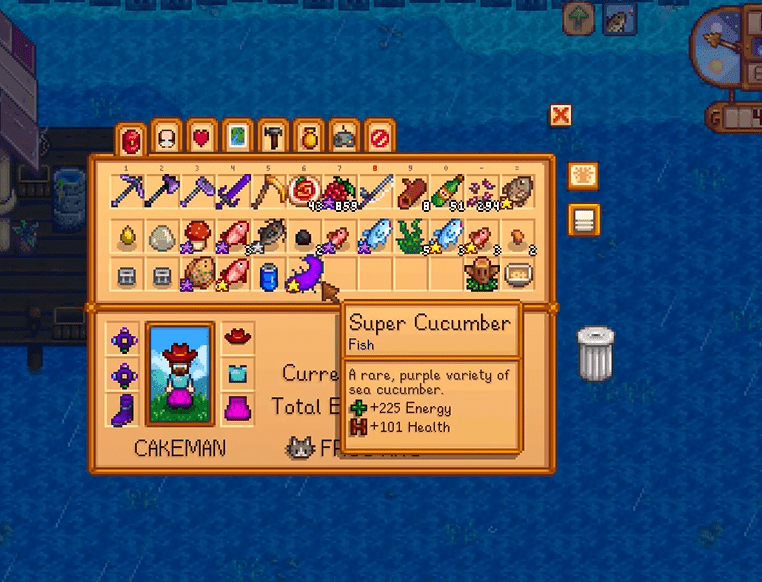 The Super Cucumber is an Ocean dwelling fish that can be found at the Beach in the evenings in Summer and in Fall. The Super Cucumber can be found between 6 pm, and 2 am. The Super Cucumber can also be found on Ginger Island and the Pirate Cove.
The Super Cucumber has a difficulty of 80/100 and has a Sinking behavior pattern; this means that the Super Cucumber suddenly dives to the bottom of the fishing bar and so its behavior can be hard to predict, which is why it can be quite difficult to catch (and why it has a rating of 80).
If, for any reason, you struggle to visit the Ocean between 6 pm and 2 am (or you don't want to wait until Summer and Fall), you can use Magic Bait! By applying Magic Bait to your fishing rod, you no longer have restrictions on what time of the day you can catch Super Cucumber or restrictions on what season/month it needs to be!
To apply Magic Bait to your fishing rod, you first need to ensure that you have got either a Fibreglass or Iridium Rod (both of which can be purchased at Willy's Fish Shop). Magic Bait can be purchased from Qi's Walnut Room on Ginger Island; you can purchase 20 Magic Bait for five QI gems.
Be sure to remember that Magic Bait is a single-use item (and each can only be used once), and so you might want to stock buy these when you get the chance! These can never really go to waste as they remove all time and season restrictions on all fish!
Finding the Super Cucumber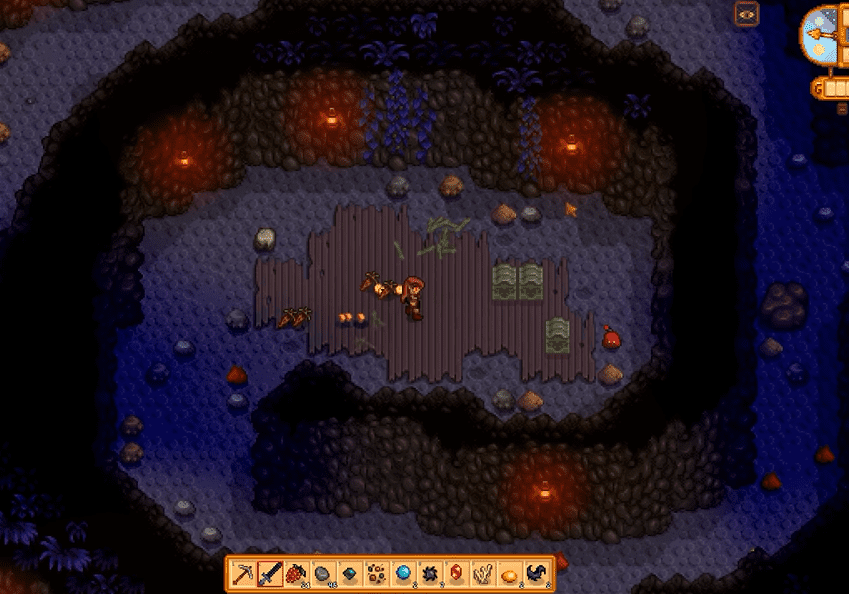 One of the most fun and most exciting parts of any game is rummaging through bins (no, seriously, it is my favorite part). Well, outside every home within Pelican Town is a garbage can, and you can search inside these once per day per trash can! As you look through the bins, you may find nothing, but you may also find everything and anything!
You can literally find anything in these bins, trash, soggy newspaper, a diamond, an eel! So while it is not guaranteed, you may find a Super Cucumber inside one of the trash cans (Although I would not rely on this if you are super eager to find a Super Cucumber as soon as possible).
Purchasing the Super Cucumber
On every Friday and Sunday, the Travelling Cart visits just east of Marnie's Ranch. The Travelling Cart is available from 6 am to 8 pm on the days that it visits. It does, however, have limited stock and sells random items that you may need for Quests or even the Community Centre. Its limited stock is expensive, so you can expect to spend anything from 750g and 1250g, considering that a standard Super Cucumber sells for 250g.
Uses for Super Cucumber
Super Cucumber as a Gift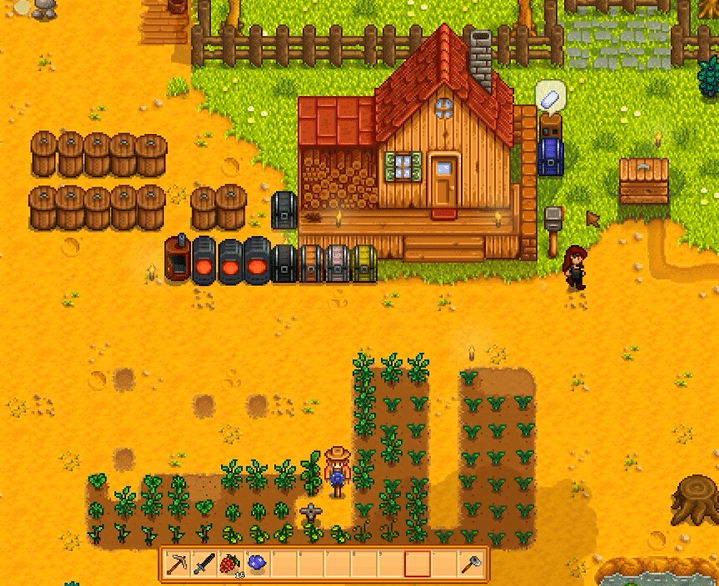 Super Cucumber is not a good gift, no seriously please do not give this to anyone. Hardly anyone within Pelican Town likes Super Cucumber (except the Wizard who loves Super Cucumber, but he is strange, and well, magic too, so maybe that's why)
A small number of residents are neutral to Super Cucumber; these include Demetrius, Elliot, Leo, Linus, Pam, Sebastian, and Willy. Everyone else dislikes these, with the exception of Haley, Pierre, and Evelyn. Given its difficulty to catch and its upsell value, it certainly isn't worth gifting to anyone other than the Wizard.
Super Cucumber in Quests
While Super Cucumber is not needed for any progression or story-based quests within the game, it can at times be requested outside Pierre's General Store on the Help Wanted Board.
The Help Wanted Board is completely optional, and so you do not need to accept orders which appear on that board, but if you did choose to complete this request, you would receive a hefty reward of 750g as well as 150 friendship points between you and whoever had made the request for the Super Cucumber.
Super Cucumber in the Community Centre
Once you unlock the Community Centre, you will see that within each room of the Centre, there is a range of bundles that require items to be donated in order to provide you with rewards. The Super Cucumber is not required for any bundles within the Community Centre, including remixed bundles.
Super Cucumber in Recipes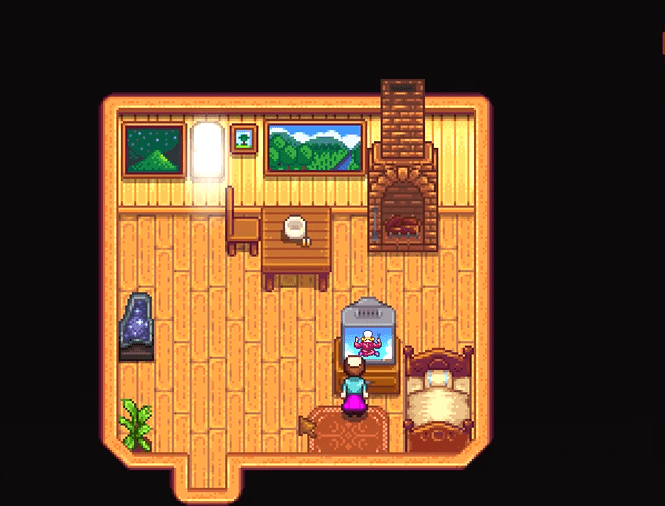 The Super Cucumber can be used to create the following;
Maki Roll
The Maki Roll is an edible dish that can be consumed in order to provide 100 energy points and 45 health points. In order to create this dish, you will need 1x Super Cucumber, 1x Seaweed, and 1x Rice. Before you can create this Maki Roll dish, you will first need the recipe, which can be gained by watching the TV in your home on the Queen Of Sauce channel (basically a cooking channel).
To get this recipe, you specifically need to watch this channel on the 21st of Summer during your first year. If you miss this episode, don't worry, as you can purchase the recipe for 300g from the Stardrop Saloon. If you do not want to eat or gift the Maki Roll to others, you can always sell this for 220g.
Sashimi
Sashimi is another edible dish that can be eaten to give you 75 energy points as well as 33 health points. Sashimi can be created using one of many fish, and so in this case, one Super Cucumber can be used to create Sashimi. In order to create Sashimi, you need to obtain the recipe which you will receive from Linus once you reach three hearts in your friendship with him. If you don't want to eat the Sashimi, you can sell it for 75g.
Quality Fertilizer
Quality Fertilizer can be applied to tilled soil prior to planting other crops in order to improve your likelihood of harvesting quality crops. In order to create the Quality Fertilizer, you will need 2x Sap and 1x Super Cucumber. To get the recipe for Quality Fertilizer, you need to reach farming level eight. Quality Fertilizer can be sold for 10g and so is not very profitable.
Super Cucumber in Crafting
Super cucumber can be used in the sewing machine with Cloth in order to create a dyeable Tube top (for the particularly fashionable among you). The tube top (while adorable) offers no strategic advantage or any in-game buffer and is purely a fashionable choice.
Super Cucumber Stardew Valley Guide: FAQs
Question: What can you do with Super Cucumber in Stardew Valley?
Answer: Super Cucumber can be used in the Sewing Machine to create a Tube top but can also be used to create Maki Roll, Sashimi, or Quality Fertilizer.
Question: Where do you find Super Cucumber in Stardew Valley?
Answer: Super Cucumber is an Ocean dwelling fish that can be found both in the Ocean within the town and also in Ginger Island and the Pirate Cove. It can only be found at 6 pm, and 2 am, in Summer and Fall.
Question: How much does Super Cucumber sell for in Stardew Valley?
Answer: At a base level, Super Cucumber sells for 250g, 312g at a silver level, 375g at a gold level, and 500g at an Iridium level.
Summary
While Super Cucumber can be good to have to an extent, it is not really a priority fish within Stardew Valley and often is not worth the time and effort it takes to find and capture it! As it is not used for the Community Centre, in Quests and is not a good gift. However, if you do find yourself with some Super Cucumber, they do sell relatively well or can always be used to create some recipes!